Faraday Future's EV plans are floundering as execs jump ship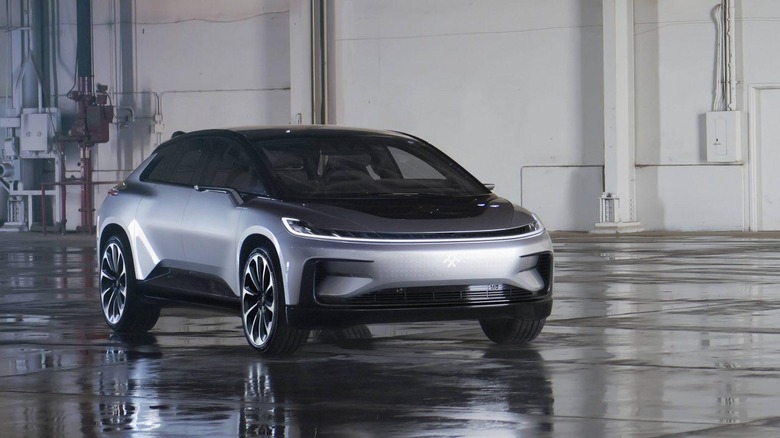 Faraday Future is discovering it's harder than you might think to start a brand-new electric car company, with numerous executives leaving amid struggles to begin production. The automaker made headlines with its ambitious plans to take on luxury players and EV heavyweights alike, including Mercedes-Benz, BMW, and Tesla, with cars built for autonomous driving but also promising supercar-style performance.
Unfortunately, the path to that hasn't been easy. Faraday Future was bankrolled by former LeEco chief executive Jia Yueting, also heavily invested in LeEco's own electric car project. With his cash, it planned to open a huge, billion dollar production facility in Las Vegas, Nevada.
That hasn't panned out. Earlier this year, after the flow of finance from Yueting apparently disappeared, the automaker was forced to cancel the 1m square foot facility. A much smaller location was arranged in California, with dramatically reduced production goals of Faraday Future's first vehicle, the FF 91.
That, a four-door sedan with a focus on its luxury interior along with performance, saw "overwhelming demand" Faraday Future claimed, when the company opened up reservations at the start of the year. It did not, however, confirm which of those reservations were free placeholders, which required no deposit, and which were "priority access" reservations, which promised first pick of the cars in return for $5,000.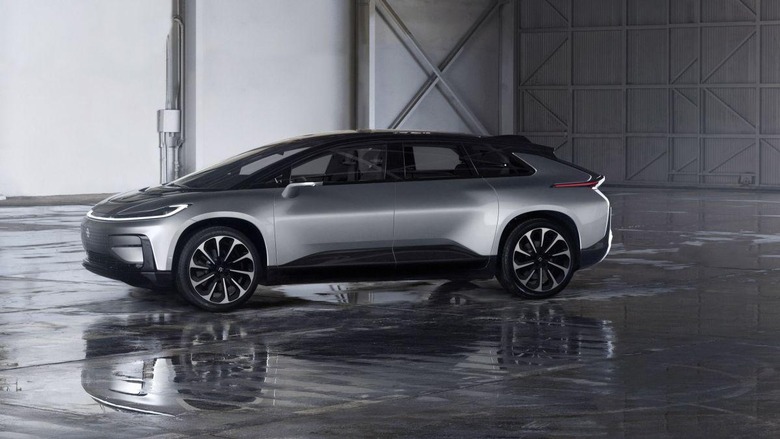 Now things have gone from bad to worse. Jalopnik reports that Stefan Krause, Faraday Future's chief financial officer, actually resigned from the company on October 14, effective immediately. Formerly at BMW and Deutsche Bank, Krause had only been CFO at the electric car company since March. He'd been focused on bringing in new investment, with an ambitious target of a billion dollars to get the FF 91 and future models back on track.
Krause's success at that, it's said, was stymied by Jia Yueting. Although new potential investors were found, they insisted on Yueting stepping away from Faraday Future, something he has apparently refused to do. Krause confirmed he was no longer with the automaker, but declined to comment any further.
Adding to the troubles, The Verge reports that CTO Ulrich Kranz and manufacturing chief Bill Strickland have also left Faraday Future. Kranz was formerly at BMW, while Strickland had previously been at Ford, working on Fusion production. Each had been seen as bringing traditional automaker know-how to the EV startup.
At the same time, it's said, Krause had been in negotiations with Indian automotive manufacturer Mahindra & Mahindra, which was potentially interested in parts of Faraday Future's technology. Instead, the company is now said to be in standby mode. Numerous employees across various divisions, wooed over from rival car firms by Faraday Future's ambitious plans and seemingly deep pockets, have since quietly left. It's unclear when – or indeed if – FF 91 production will actually get underway.