Faraday Future's money woes claim planned Las Vegas plant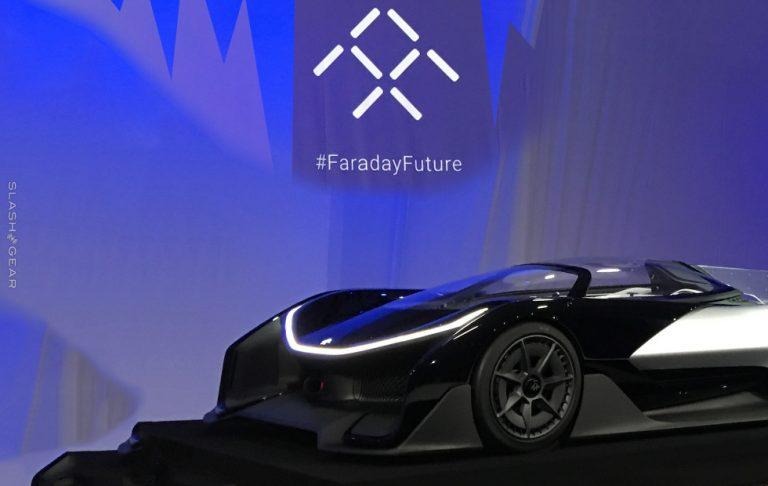 Though Faraday Future gave a rather grandiose presentation at CES 2017, whispers of money problems have followed the company around for much of the year. Faraday Future has mostly kept quiet on these rumors, but today we're seeing big indication that the company is indeed experiencing some financial woes. Faraday Future has been forced to cancel plans for its 1 million square foot factory in Las Vegas, leaving little to the imagination when it comes to the company's financial situation.
Though specifics on Faraday Future's troubles are few and far between, a senior-level executive laid them out in a statement to Business Insider. "We are in a precarious situation right now," that executive said. "The generous funding we had in the past is no longer here."
Since funding has dried up, Faraday Future and owner LeEco have been forced to halt plans for its assembly plant in Las Vegas. Officially, Faraday Future has painted a more neutral picture, saying that this decision to halt the production of the APEX facility was made as part of a shift in focus for the company. Even though production is stopped for now, Faraday Future says it still plans to complete the facility in the future.
By holding off on producing that facility, unnamed employees tell Business Insider that Faraday Future could save around $80 million to $100 million. Now that the Las Vegas plant is a no-go, Faraday Future plans to look for existing facilities in either California or Las Vegas to use as assembly plants. Operations at the company's California headquarters will continue as normal, with no layoffs announced just yet.
Though that's good news, one has to wonder what this means for Faraday Future down the road. Parent company LeEco has encountered financial issues of its own, which has led to Chinese courts freezing nearly $200 million in assets belonging to CEO Jia Yueting. Yueting has historically been the financial driving force behind Faraday Future, so these recent developments put it in this tough situation.
Development on Faraday's first electric car, the FF 91, continues for now, but there's no word on when, specifically, we can expect consumer-ready vehicles to roll off the production line. For now, Faraday Future will continue looking for new funding, but if that doesn't appear, then things may become dire for both the company and the FF 91. We'll have more information as this story develops over the coming weeks and months, so stay tuned.
SOURCE: Business Insider