Facebook's own-brand Instagram rival prompts head-scratching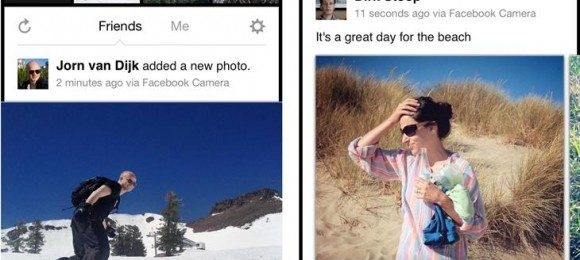 Facebook's decision to launch its own Facebook Camera app this week, despite having announced a $1bn grab for Instagram only weeks earlier, continues to confuse, with some suspecting Zuckerberg & Co. have finally lost the plot. It's been a shaky few weeks for Facebook, with Mark Zuckerberg forced to defend his decision to buy Instagram, a tumultuous IPO not helped by Nasdaq's technical issues and complaints of over-inflated valuations, and ongoing concerns around privacy. Now, replicating Instagram with a home-grown alternative, Facebook's mobile strategy is under the microscope again.
Released yesterday for iPhone, Facebook Camera is basically a socially-enabled photo and filter app that builds on the sharing functionality in the existing Facebook mobile app, extending support to multiple image uploads and the tweaking pictures before they're added to a gallery. It also allows for easier browsing of other galleries, such as those from users' friends.
Comparisons with Instagram were unavoidable, especially given quite how much Facebook had paid to buy the company behind it. Although Facebook Camera works well – our own review is here – it's questionable whether the site actually needs two such apps.
One possibility is that Facebook Camera is targeted at a more committed – or naive – audience than that of Instagram. Whereas Instagram supports multiple social sharing options, of which Facebook is just one, Facebook Camera is dedicated to uploading images to the single site. The company said, post-Instagram announcement, that it did not intend to change the range of sharing tools in the app, which in effect positions the acquired app as the "power user" version and the home-grown tool as the "everyman" one.
[polldaddy poll=6259807]
Even with the overlap, it's worth remembering that the Instagram team had no part in Facebook Camera. The deal to buy the company isn't expected to close for several months, and so Facebook Camera is the handiwork of the site's own engineers. If, as Zuckerberg has said, negotiations with Instagram were both clandestine and rapid, it's likely that Facebook Camera development was started well in advance of anyone knowing the acquisition was on the cards.
Moving forward, though, we'd expect to see Facebook leverage the Instagram team for the Facebook Camera app, and vice-versa. Of course, there's also the long-standing talk of a Facebook phone, and the company is already building up a range of mobile apps as it attempts to bring its smartphone strategy to the point where mobile users bring in the same revenues as their desktop counterparts.