iOS Facebook Camera app launches in face of Instagram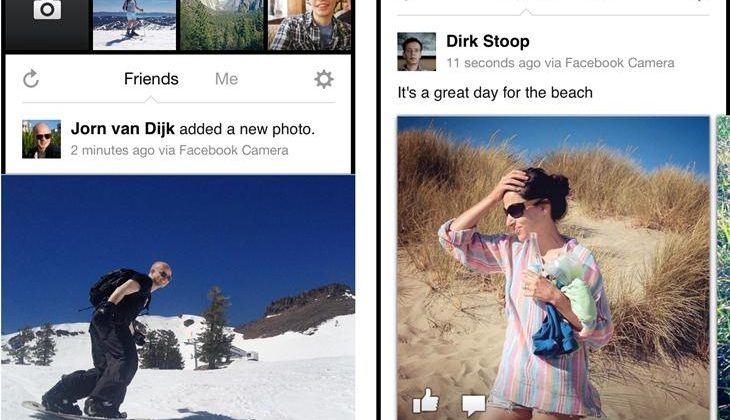 It appears that Facebook has taken the time to create their own independent photo application not unlike what they've worked on for Android (and quickly rescinded) just weeks ago. This application will be rolling out to fans across the earth soon with quite a few features extremely similar to what users of Instagram are already used to using. What you wont be getting here is shares within the app only (as Instagram can do) and sharing with other social networks all at once – this is purely a Facebook thing.
This application will be working to enhance the Facebook experience with full-screen displays of photos, easy to use interfaces, and in-app photos. Though past versions of Facebook have had inline photo-taking abilities, this version is able also to have you sharing multiple photos at once and is working with your already-taken photos with ease as well. This application also works with a whole new set of aesthetics you've perhaps had a glimpse of when the Android version was released.
This version will be popping up on the iTunes app store today and is currently sitting in iTunes Preview for you to gawk at until its launch for your area. Let us know how you like it when it's up for you! [iTunes Preview link] up now!