Facebook is baking stores into social pages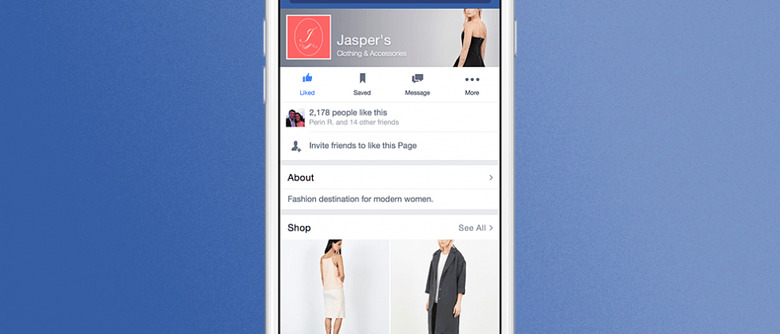 Facebook is preparing mini-storefronts that would allow retailers to sell products directly from their Facebook Pages. The system is part of an overhaul to Pages that will turn them into showcases for merchant wares, meaning partners could not only engage with potential customers but show them the latest offerings and even fully complete a sale with them.
"With the shop section on the page," Emma Rodgers, product marketing manager at Facebook, confirmed to Buzzfeed, "we're now providing businesses with the ability to showcase their products directly on the page."
It's early days in the project, and Facebook isn't saying which brands it is working with on the Pages stores. Currently only a handful of shopfronts are in development, Rodgers says.
Facebook is not currently intending to take a cut of any purchases made through the system, though whether that could change in time – or, indeed, whether Facebook will eventually open the stores out so that individuals, charities, and other organizations might be able to implement them – is unclear.
News of the development comes hot on the heels of a similar scheme by Google to enable shopping while still keeping a hold on eyeballs. Earlier this week, Google revealed its latest AdWords experiments, including a "Buy on Google" button that would be embedded directly into advertisements.
Facebook already has a "Buy" button, announced last year, and last month announced a partnership with Shopify.
Meanwhile, rumors more recently have suggested the social network is working on a digital assistant of its own, though unlike Siri and Cortana the AI – believed to be called "Moneypenny" – would be focused on making shopping recommendations.
SOURCE Buzzfeed