Google wants to make adverts self-contained stores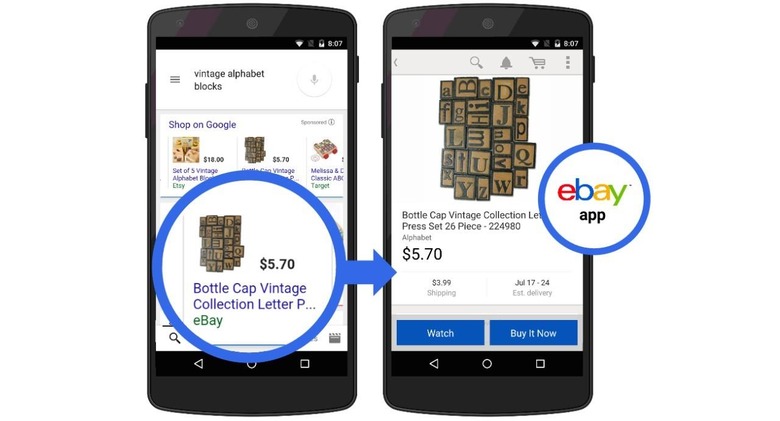 Impulse purchases look set to be made easier, at least if Google has its way, with AdWords gaining a "Buy on Google" button directly in adverts themselves. The new quick-grab option is part of a "Purchases on Google" push from the search giant's advertising arm, which also includes support for turning the advert into a browsable product carousel, hooking in reviews, and directing people to their nearest local store.
It's no mystery that Google relies heavily on its advertising business to make up its bottom line, and so each of the updates to AdWords centers around making the ads more engaging, more detailed, or even just closing the deal without a related website even needing to be opened.
On Chrome for Android, for instance – and rolling out to Chrome for iOS in the coming months – there'll be new advert bars which, when swiped, show more products and more information like links to reviews.
Google will also link that into better signposting to local stores. Ads will be able to show local inventory at nearby retail, so that those who want to pick up a product there and then will be able to bypass delivery wait-times.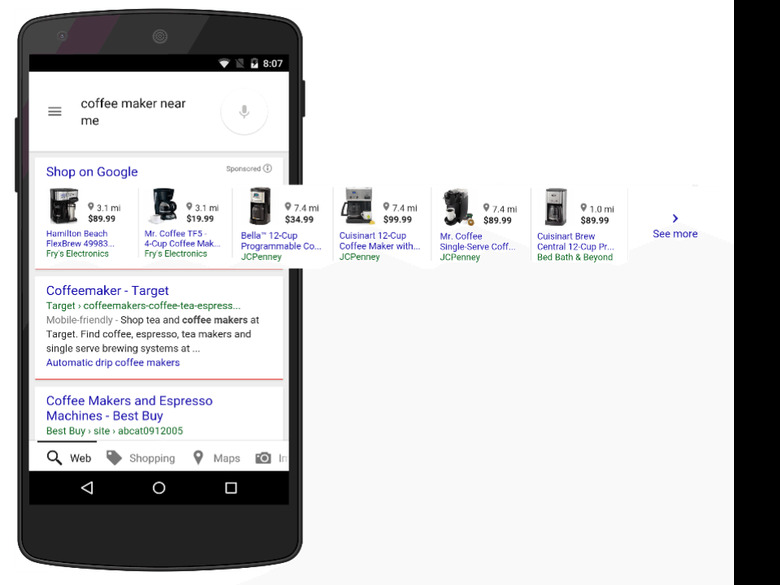 Meanwhile there are new search result cards for products, including reviews and recommendations since, Google says, it generally sees searches for that sort of information when people are going shopping. Certain products will show feature lists, too, like smartphone tech specs.
Google Now will also surface new cards, both for retailers showing virtual storefronts, and flagging up dropped prices for previously-searched products.
As for the "Buy on Google" button, Google is partnering initially with a limited number of retailers to allow for the full checkout process t be triggered directly from the app. Staples and Under Armour are among the first to be involved, though the goal is to open it up more broadly, Google says.
SOURCE Google