Social Goes Shopping With Facebook 'Buy' Feature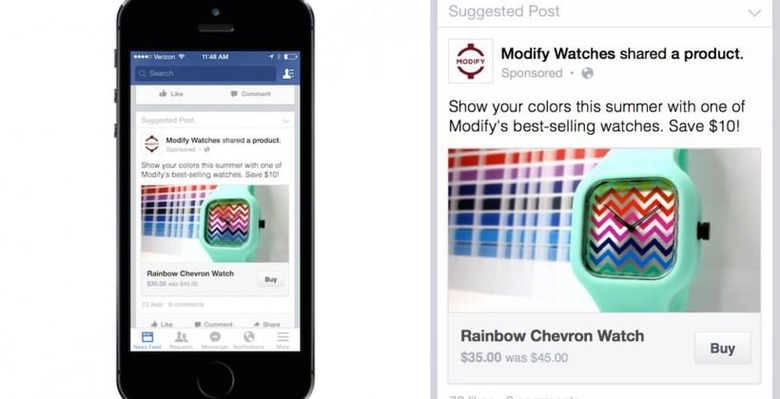 You may soon get the option to buy something neat you find via Facebook. The company has announced they are testing a "Buy" button on posts which would let you purchase an item on display right from Facebook. The service works from either desktop or mobile.
Facebook says your privacy and security are forefront of this feature, and "none of the credit or debit card information people share with Facebook when completing a transaction will be shared with other advertisers, and people can select whether or not they'd like to save payment information for future purchases." According to the announcement, all transactions happen without ever leaving Facebook.
The announcement was light on details, offering up little more than a glance at what the button looks like on an ad. Facebook says they're testing the feature with a few "small and medium-sized businesses" stateside.
Facebook has made announcements prior to this that they'd increase their call-to-action options for advertisers, and many have speculated they'd get involved in the mobile payment space at some point. A similar action button has also popped up on Twitter, suggesting social is going shopping.
There is no word on how — or if — Facebook intends to monetize this feature. They could take a small transaction fee, or use this feature to bolster their online ad campaign. Facebook also hasn't made clear when this might roll out on a broader scale.
Source: Facebook