Facebook IPO Wrap-up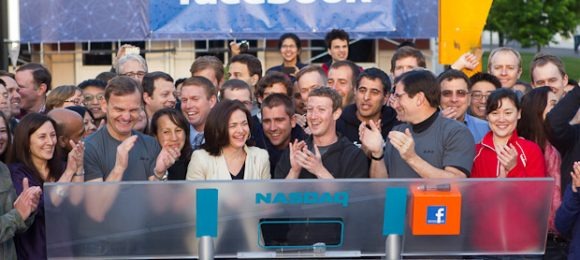 The numbers are in and Facebook's IPO has without a doubt made its mark on the history of the US stock exchange. What we've got here is Facebook making a record or two as it goes public for the first time ever, ringing in the NASDAQ bell this morning with its founder Mark Zuckerberg and sitting in at right below $40 a share the whole day through. Have a peek at the finer points of the day here and let us know how much of the big blue social network you bought here on its first big day!
At the start of the day, Facebook's offering price had it set at almost double that of the previous largest company to complete an IPO, that being the United Parcel Service Inc. at $60 billion USD back in 1999 – this according to Bloomberg through the SFGate. Facebook's IPO has raised $16 billion, this number very possible set to be enlarged to $18.4 billion should its underwriters buy an additional 63.2 million shares at the IPO price: this sets Facebook between Visa and General Motors for largest IPO offering of all time.
Have a peek at the rest of the statistics through our full day's offering starting with our first update listing NASDAQ's live stream alongside Facebooks 3rd place IPO price – again, upgraded to 2nd as the day passed by. One of Facebook's co-founders made the news in congratulating Zuckerberg for taking the company so far since they invented the social network together in college – high five buddies!
Mid-way through the day Facebook was sued for $15 billion dollars in what can only be seen as a bit of attention-grab here on IPO day by a group claiming privacy violations. We got some insight into one of the only new devices to pop up in this whole situation throughout the day via Facebook developers in the NASDAQ Facebook opening bell "hack." Finally it was revealed the Facebook broke the all-time record for IPO volume and is now well ahead of General Motors, the previous record holder.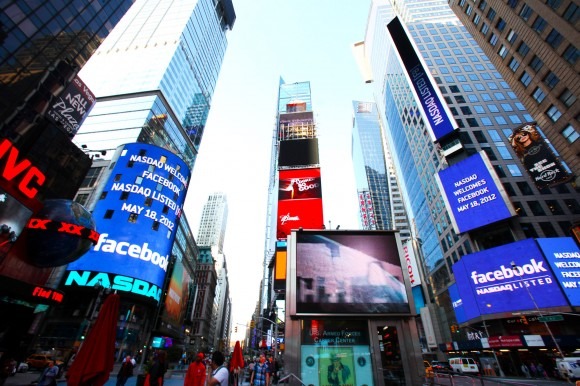 Stay tuned for more Facebook IPO action as after-hours trading and all that good stuff takes place over the next few weeks. The day is over, but Facebook's public persona has just begun to take shape. Expect a whole new world expanding starting now.