Facebook Embedded Posts Switch-On Fully With Video And Mobile Tweaks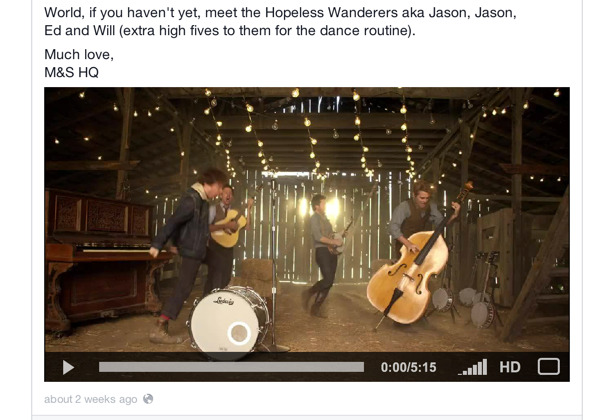 Facebook has turned on post embedding for all users, as well as bolstering the social-spreading system with new features like video embeds and better performance on mobile device screens. Launched in late July, Facebook Embedded Posts were initially only available to select publishers in the social site's trial; now, though, any publisher can slot Facebook content into their articles or webpages.
According to Facebook, the new features added in this second wave came from requests from the launch partners themselves. So, it's now possible to play an embedded video directly from the embed itself, rather than clicking through to the full Facebook site. The embed still shows a share button, along with how many comments, likes, and shares have been received.
Meanwhile, there's also speedier access to third-party embeds, including the ability to pull out the relevant code directly from the embed itself. Previously, you'd have had to go to the full Facebook page to find it.
Finally, those viewing the embeds on mobile devices like smartphones and tablets will see a new layout, with reduced width to better suit the screen. The like, comment, and share buttons have also been enlarged for mobile viewers, too, making them easier to hit.
Facebook's push to spread its footprint across the internet, not only in front of those going specifically to its site, has seen the company make several launches in recent months. The Facebook for Android app added Facebook Home-style notifications as an optional lockscreen, for instance, while Graph Search finally launched for all users.
In the background, there have been changes to the news algorithm to help surface stories that might have otherwise been missed over repeat visits, for those with very active streams.