Facebook Graph Search brings deep search to US today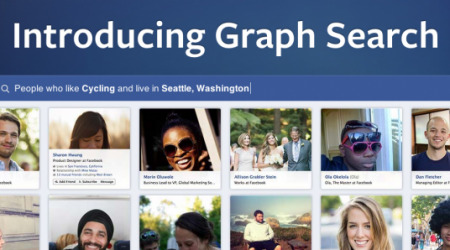 Facebook Graph Search will begin rolling out to US users from today, offering complex filtering and search features that will allow users to hunt through their friends based on combinations of location, interests, Likes, and more. Announced back in January, Graph Search attempts to let Facebook users pare through their friends lists using complex queries, such as "people who like football and live in Miami", with results coming up based on where users have checked into, what they've liked, where they are, and more.
Initial reactions to the Graph Search system were mixed. On the one hand, there's an obvious technological and social advantage to being able to use more complex, natural-language queries to hunt through the ever-increasing amount of information Facebook users are sharing. The social site argued that it would help users make more meaningful connections by highlighting overlapping interests that might not have been normally recognized, for instance.
However, privacy advocates proved unsurprisingly wary of the amount of information – and the ease of its discovery – that Graph Search would unearth. Facebook responded by arguing that the same privacy tools and settings that had always been in place would continue to protect private data from Graph Search, however.
Facebook Graph Search privacy:
For Facebook, the goal is to better shape advertising so that users are more likely to click, as well as drive adoption of its various features with members hopefully wanting to increase the amount of information about themselves available so that they show up more accurately in search results. Initially, Graph Search only works on the desktop, rather than mobile, but Facebook tells the NYTimes that it intends to address that this year.
Also on track to be added is better data mining of status updates, picking out keywords rather than relying on explicit Likes and other indicators of interests. Facebook will also use third-party app data – not currently integrated in Graph Search – and is working on predictions.
That could end up promoting movies, books, places to eat, and other suggestions based on similar interests from other friends, something Facebook believes will increase the success rate since users are more likely to trust the data.
There's more on Facebook Graph Search in our SlashGear 101.