Facebook Story Bumping sifts News Feed for missing gems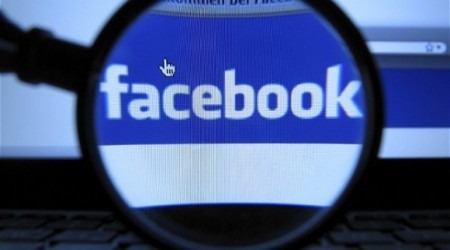 Facebook has revealed "Story Bumping", a new jolt of intelligence to the News Feed which the social network claims will do better at flagging up older stories friends have posted which it believes you'll still be interested in. Aiming to sift through the masses of links and content heavy Facebook users have to scroll past every day, surfacing articles that may have been missed but which the site's algorithms believe you may be particularly interested in reading, Story Bumping will go live from today.
The new feature, which will work invisibly to Facebook users themselves, requires some significant changes to the social network's algorithms behind the scenes. Previously, Facebook would look at all of the stories – whether they were links to external sites, photos, or something else – that had been posted since the user last logged on, and then organize their order in the "Top Stories" view depending on which it believed the user would be most interested in.
In the process, however, any stories you may have missed the last time around will effectively be buried under the new content.
Facebook's new Story Bumping system, however, doesn't just base its decision on the order articles are shown by what's been added since users last checked the site, but based on all unread articles for the user. That way, even if you missed a story the algorithm believes was suitable the first time around, there's still a chance you'll see it on the next visit.
Paring back the flow of information has become an ongoing challenge for Facebook as its users have increased. Without curation, the News Feed can get overloaded by one or two particularly active friends; however, users have previously complained that they have missed stories because they were buried by the algorithm.
According to Facebook's own data, with the Story Bumping system switched on users tended to like, comment on, and share articles 5-percent more than before, while Pages saw an 8-percent increase in interactions. Overall reading increased too, up from 57-percent of potentially visible stories to 70-percent.
Facebook users will begin seeing the results of Story Bumping from today.
VIA TechCrunch