Ex-Apple Adviser Inputs His Two Cents On Apple's Weird Naming System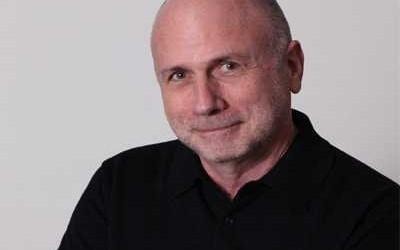 Ken Segall, who worked as a creative director at Apple's ad agency, TBWA/Chiat/Day, and later as a consultant to Apple until 2008, has given his two cents on Apple's strange naming system for its iOS devices. Many of us would have to agree that Apple's naming system for its iPhone devices has been a bit weird. Its devices don't follow the same naming system as its Mac or iPod line-up of devices.
One example provided by Segall would be the iPad naming system. First, we had the original iPad, followed by the iPad 2. We all expected the follow-up to the iPad 2 to be the iPad 3, but instead, Apple decided to just call it "the new iPad". With the release of its latest iPad, it seems that Apple has dropped its number system for the iPad altogether, and may adopt the same nomenclature as the iPod. Segall states that the number system for the iPad, as well as its other devices, were in a world "where numbers had become excess baggage."
With the iPhone, it makes sense that Apple needs to stick to the number system. When a new iPhone becomes available, Apple doesn't get rid of its older selection of iPhones. It keeps the older generation of iPhones around and aims them more towards the budget consumers. Segall's main issue with the iPhone's naming system is the "S" moniker. He says that "it's an awkward moniker whether you speak it or read it". He also says that the "S" sends a "rather weak message" and that devices that end in S are seen as "off-year" devices with minimal improvements to their predecessors.
Segall states that "attempting to calibrate 'degree of innovation' in the product name seems like a needless (and self-diminishing) exercise," and that the "S" moniker should be dropped altogether. He says that future iPhone devices, like the iPhone 5S, should just follow a number system (iPhone 6, iPhone 7, etc). He provides a great comparison by relating the iPhone naming system to car naming systems. He says that "If you're looking for a new car, you're looking for a 2013 model — not a 2012S". What are your thought's on Apple's naming system. Also if you're in looking to skip the "iPhone 5S" and are considering just purchasing the iPhone 5 (maybe the one T-Mobile's about to release), be sure to check out our iPhone 5 review.
[via Ken Segall]