The Model 3 was delayed, but Elon Musk keeps saying differently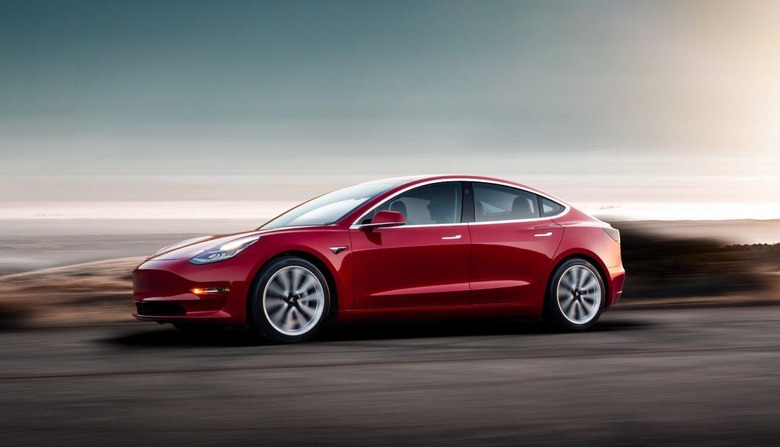 Elon Musk may be sleeping on the Tesla factory floor to get Model 3 production on track, but he's still finding time to think up new entries in his CEO lexicon. It's fair to say that building a new car isn't an easy process, something Tesla has now discovered several times, but Musk remains reluctant to call it a delay.
The most recent frustration for Model 3 reservation holders came in February of this year. Multiple people in line to order the all-electric car, Tesla's most affordable to-date, were informed by email that their window had been pushed back. Even some who had placed their reservation – and a $1,000 deposit – on day one were told that they now should expect it only at the end of the year or early in 2019.
At the time, Tesla described the change as an "adjustment" to the delivery schedule. Now, pressed by CBS, CEO Elon Musk has a new description. In an interview, he downplayed the delay, calling it a "time shift" instead.
"It's a six- to nine-month time shift," Musk argued, insisting that reservation holders would eventually get a car. "That's literally it, and three of those months have already passed."
According to Musk, there have been some cancellations of Model 3 reservations, a fact that he says is down to timescales. People "just needed a car" he said, "and we didn't have a car for them." One significant factor in that may well be US tax credits.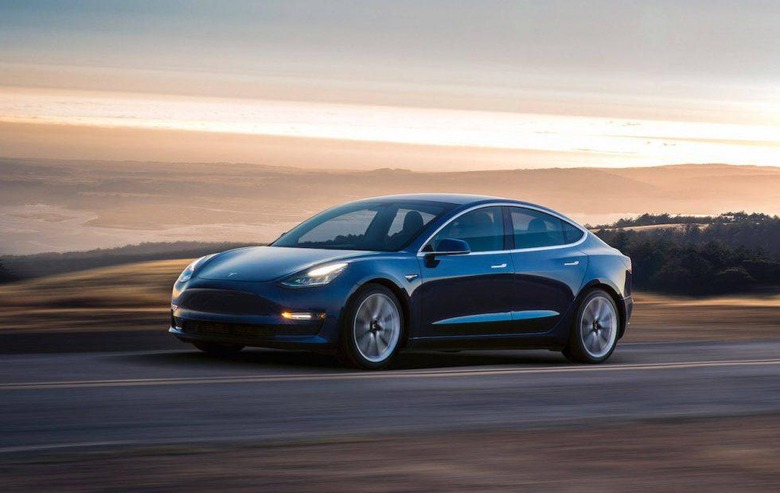 Right now, Tesla buyers qualify for a full $7,500 in federal tax credits when they get a new EV. However that credit begins to phase out when a manufacturer passes 200,000 cars sold in the US. Even with Model 3 production delays – sorry, "time shifts" – that milestone is still expected to be hit later in 2018, as it's based on all the EVs an automaker produces, rather than on a per-model basis.
So far, the government is yet to reveal what, exactly, it plans to do about those credits post-200k vehicles. One possibility is that the amount of tax credit buyers could expect would be halved. Others have suggested that the current administration might change the process altogether, though given the EPA's moves to weaken regulations on traditional internal combustion engine vehicles that seems less likely.
It could, however, be an incentive for Model 3 reservation holders to jump ship, particularly if they're waiting for the most affordable version of the car as was initially promised. Although on paper the Tesla starts from $35,000, in reality the automaker is currently only producing a considerably more expensive version. Those who convert their reservations into orders now are required to buy a car with the 310 mile range extended battery and premium cabin upgrades, priced from $49,000. Wait around for the $35k version, however, and you might well find the tax credit situation has changed in the meantime, and not in your favor.
Earlier this month, Musk said that the dual motor Model 3 – which will feature all-wheel drive, something many would-be buyers have been waiting for – would begin production in July 2018. That came on the tail end of Tesla admitting it had missed its self-imposed production goals for Q1 2018, making 9,766 Model 3 in the three month period.