DxOMark Gives The Nexus 6P A More Thorough Spin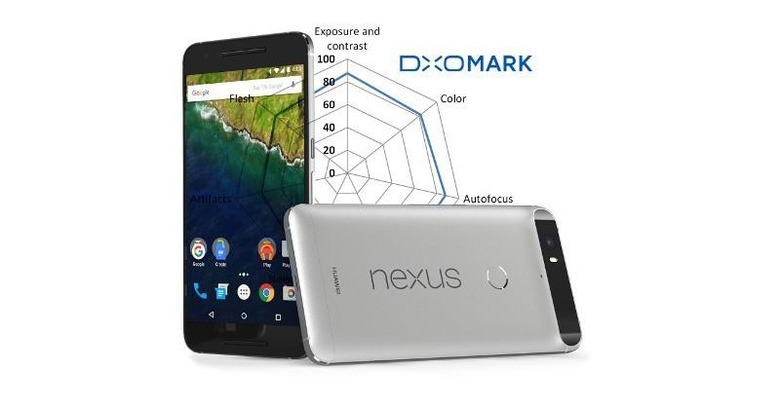 When Google unveiled the Huawei-made Nexus 6P, DxOMark was fast on the scene to give the smartphone an impressive 84 score, ranking it third among all smartphones (after the Sony Xperia Z5 claimed the top spot a few days later). Unlike with the Moto X Style, however, its preliminary verdict was lacking in details. Now, the reputed digital photography benchmarking site released the full details of their tests, detailing the pain points of what was otherwise an almost perfect smartphone camera, quite unusual for a Nexus device.
The Nexus 6P's score of 86 over a 100 in still photography is perhaps well earned. DxOMark says that it has so far the best low-light output they've seen, even against the new Xperia Z5 king. This could trump Apple's claims about the iPhone 6s' talent in the dark. The phase detection autofocus was marked to be accurate and fast in all conditions and the flash worked well in preserving detail and balancing colors.
Of course, it isn't perfect, as the camera produced irregular results when HDR+ mode was involved. But perhaps the most glaring flaw was that the camera, at least with the default app, takes the shot immediately when the trigger is pressed and before AF has had a chance to lock on the subject.
By now, it is probably common knowledge how the Nexus 6P fares somewhat terribly when it comes to video recording. Image stabilization is practically absent, which produces that undesirable jello effect. Refocusing is also quite visible when the scene switches light levels. Sometimes, focus is even lost when tracking subjects.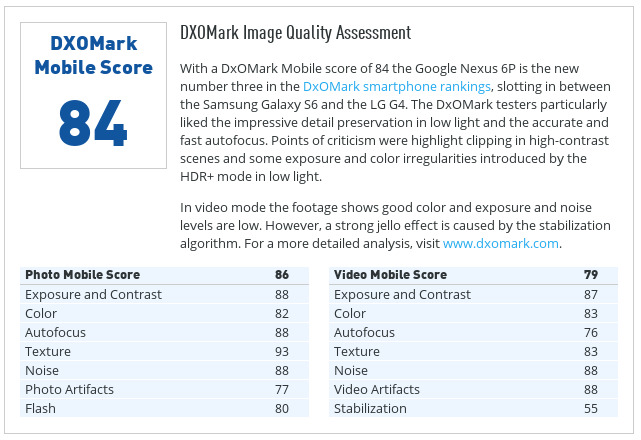 Fortunately, most of these flaws aren't caused by the hardware and can be remedied by a software fix. In fact, Google has already acknowledged the image stabilization issue and promises an update that should address that to some extent. It should be interesting to see if DxOMark will change its rating once that update does rollout.
SOURCE: DxOMark