Sony Xperia Z5 is now the top dog in DxOMark's chart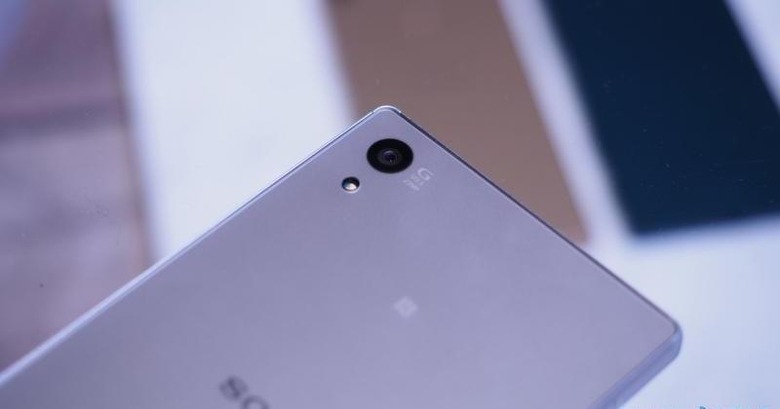 It seems that Sony's hard work has finally paid off, at least in one aspect of its mobile devices. While Sony proudly shared that its Xperia Z5 was found by some random user tests to have the best camera in town, now we're hearing it straight from the professionals. And by professionals, we mean photography benchmarking website DxOMark, who has just awarded Sony's flagship the top score in its evaluation, finally unseating Samsung from the top spot and perhaps inspiring a bit of confidence in the future of Sony's mobile business.
When it comes to still photos, the Xperia Z5 is almost head to head head with the Galaxy S6 edge, though it slightly outperforms the latter when it came to the flash. DxOMark notes that the Xperia Z5 has the most impressive autofocus they have experienced in a smartphone camera to date, and it works well in all conditions, albeit with the expected somewhat slower performance in low-light. Sony's camera sensor produces a good balance of white and color in most scenarios and although present, there is still very little noise in low-light situations. That said, the Xperia Z5 does seem to struggle a bit in high dynamic range shots, where skies are over exposed and HDR is inconsistent, as evidenced by the last two samples in the reel below. DxOMark says, however, that even professional DSLRs also find these shots tricky.
When it comes to video, the Xperia Z5 blows the competition out of the water when it came to stabilization, providing excellent shake reduction more than any in the market today. Autofocus is noted to be just as fast as in stills, though slower when changing to low light settings.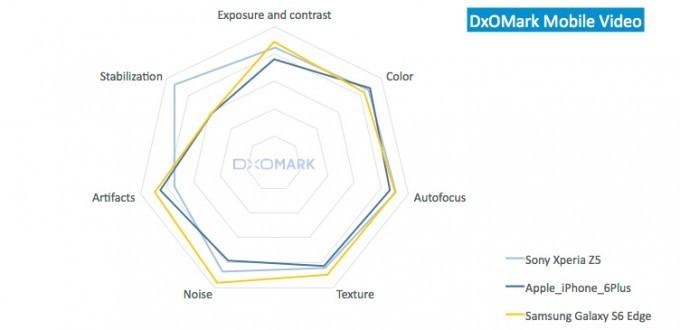 So where does this put the Xperia Z5 in comparison with the other smartphones in the market? In still photography, it is tied up with the Samsung Galaxy S6 edge with 88 points, leaving the LG G4 at 86 and the iPhone 6 Plus at 84. In video, however, it blazes ahead at 86, with the Galaxy S6 edge at 84 and the iPhone 6 Plus at 80 and the LG G4 far behind at 79.

All in all, the Sony Xperia Z5 gets an average score of 87, making it the highest ranked smarrtphone in DxOMark's list. If the smartphone performs just as well in all other areas, especially thermal management, plus the fact that there is a higher resolution Xperia Z5 Premium available with the same camera specs, there is a chance that Sony's flagship may finally be back in the running as the smartphone to beat this year.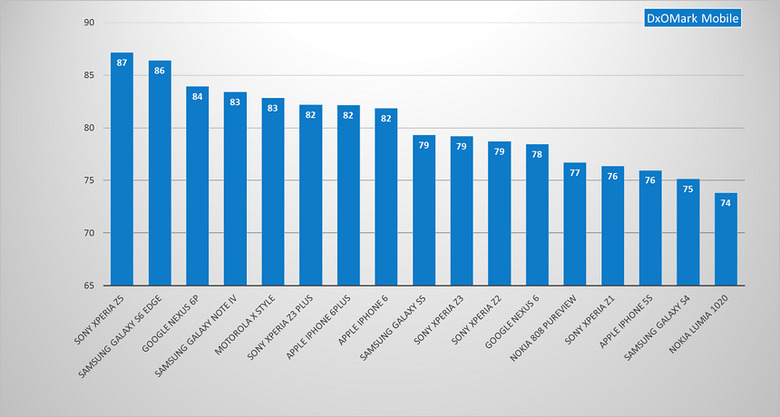 SOURCE: DxOMark