DROID Ultra Unboxing And Hands-On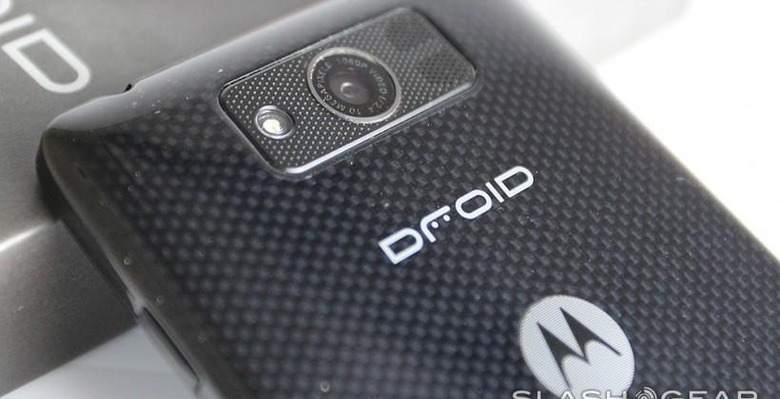 The full second wave of DROID devices is hitting Verizon this month, with the DROID Ultra – the device landing on SlashGear's review bench today – sitting at the heart of the family. This device is the middle-ground, so to speak, between the DROID Maxx – with a similar size display and larger battery, and the DROID Mini, a reboot of the DROID RAZR M. Here we're seeing a sort of remix of what Motorola's reboot of the RAZR series should by default be bringing – boosted specifications – and what's appearing with the Moto X (software and hardware-wise).
In the DROID Ultra you're working with a 5-inch 720p OLED display sitting above the new Motorola X8 Mobile Computing System. This means you've got a screen resolution lower than that of the HTC One and the Samsung Galaxy S 4, but based on what we're seeing so far, the difference is negligible – especially given the high brightness this panel is able to achieve. As for the X8 MCS, you'll want to head back to our first announcement article to see how intricate it truly can be.
Below you'll see an up-close look at the device as it'll be appearing in stores on the 20th of August, 2013. You'll see (briefly) how quick the device is and how bright the whole affair will be when you're searing your eyes out later this month.
On that note, you'll also want to make sure you're having a peek at our first review of the Moto X. In many ways Motorola split the difference between a standard upgrade of the RAZR line and the Google-influenced Moto X with this Ultra member of the DROID family, in more ways than one – they all carry the same processor build, for example.
You get "Touchless Control" with this DROID device – this is the "always listening" bit included with Moto X. You DO NOT have to activate it if you do not want, and you can set it up (easily) to not be "always listening" as such.
Meanwhile Motorola Assist provides you with the sensor-based smart actions like turning off notifications at night and seeing that you're driving by understanding that, based on GPS location changes, there's no way you'd be running as fast as you're going.
In other words – if you're wishing you were part of the Moto X cool club and want the slightly more massive display and build in general that the DROID line offers: you're in luck. We'll be giving this machine a full review imminently – while we're at it, please feel free to ask any and all questions you might have about the insides, outsides, and general usability!
UPDATE: See our full review of the DROID Ultra now!