Motorola X8 8-core computing system official with Qualcomm backing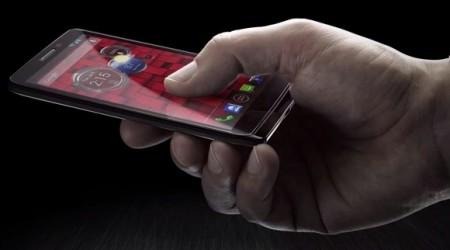 At Verizon's unveiling event where they announced a line of new DROID phones, Motorola also unveiled a new processor, which they're calling a computing system. The X8 features eight cores that consist of a dual-core application processor by Qualcomm, a quad-core graphics processor, a single-core contextual processor, and a single-core natural language processor.
All three of the new DROID smartphones are based on this new computing system, which sports 24% faster CPU performance and GPU processing that's twice as fast than before. Details on this new eight-core system are extremely sparse right now, but we do know that it was made in partnership with Qualcomm, but we're not sure what kind of Qualcomm processor is inside.
The processor is being used in all three DROID devices, which consists of the DROID Mini, DROID ULTRA, and DROID MAXX. These devices are latest in the DROID series for Verizon, and they go on pre-order starting today, with availability beginning on August 20 (DROID Mini will see a slight delay to August 29).
The DROID Mini is the entry-level device in the bunch, with a compact design that sports a 4.3-inch HD display and wireless charging capabilities. Essentially, it's the successor the DROID RAZR M from last year. As for the DROID ULTRA and MAXX, these sport larger 5-inch HD display, with the MAXX boasting a 3500 mAh battery for "two days" of battery life.
Details are still a bit scarce at this point, especially with the new X8 SoC, but hopefully we'll hear more info about it soon. Verizon announced all of the goodies today in a matter of ten minutes without really going over details, so stay tuned as we update later today.