DROID Turbo 2 tipped coming to Verizon stripped of "Moto X Force"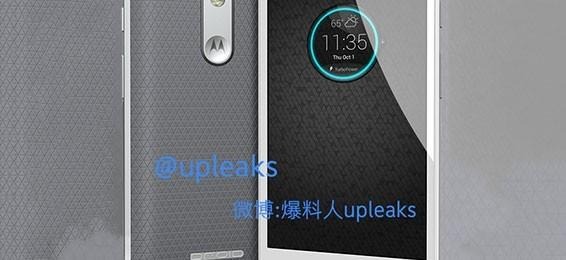 The device code-named Moto X Force – a leaked device thus far – has appeared with Verizon branding this afternoon. This device appears to have a new textured triangle shape backing, a metal (or hard plastic) rim, and a backside not unlike the 2015 Moto X. This device has both DROID and Verizon branding – but a surprising lack of the new OR old Verizon logo. This new version of the device will likely have customization – but not on the level of the Moto X Style or Pure Edition.
As you'll see in a previous leak of this device, the customization will come in as a single replaceable back cover. It's possible that this back cover is only interchangeable by the manufacturer, and not by the user. This means you get one shot at choosing your back cover color – and that's it.
The newest leak suggests that the DROID version of this device will indeed use the Motorola Turbo Charger as the Moto X Style and Moto X Pure Edition does. This is a similar charger to what the DROID Turbo used last year.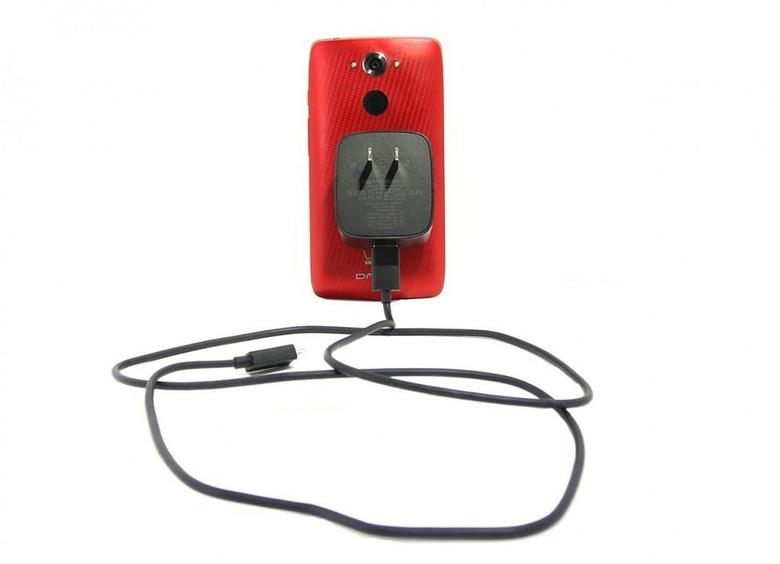 This new device will likely be called DROID Turbo 2, and it'll be coming to Verizon as an exclusive. Whether or not it'll have the same specifications as the Moto X is still up for debate – it would appear that it's at least a little shorter, but just as powerful.
See our Moto X Pure Edition unboxing right this minute for more Motorola action – and stay tuned for our full review, coming up next week!