DROID Android KitKat update hits 2013 line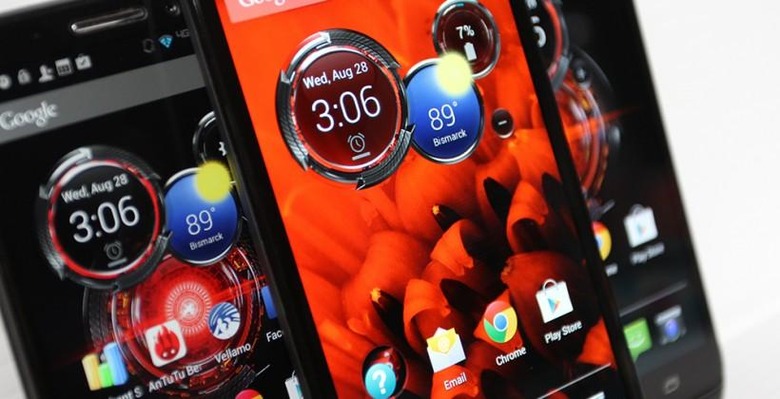 This week the roll-out to the 2013 line of DROID devices begins with the DROID Ultra, the DROID Maxx, and the DROID Mini. Believe it or not, Motorola appears to have scored updates to the newest wave of Android updates well before some of the more massive devices like the Samsung Galaxy S4 or the HTC One (the non-GPE versions), doing it on Verizon no less! If you were surprised that the Verizon version of the Moto X received Android 4.4 KitKat already, you'll be busting out at this push, that's for certain.
What appears to be happening here is a real heavy suggestion from Google that Motorola's devices be updated to the newest version of their software as soon as possible. While Verizon's track record for seeing updates to their branded devices is not so fantastic – or hasn't been as of the last several years – Motorola's brand seems to have suddenly struck a chord.
"Starting today: Android 4.4, #KitKat is being pushed out in phases to #DROID Ultra/ Maxx/Mini" – Verizon
With Android 4.4 KitKat you'll see full-screen mode, full color emoji support, and stronger security protocols for business users. Inside you'll also find improved closed captioning support, smarter power use for battery savers, and a collection of bug fixes too.
This software update is rolling out now, but it may be a day or two before you see it arrive.
This update brings on a collection of Android 4.4 KitKat features, sure, but it also brings a couple of unforseen boosts. One is full connectivity with the Fitbit sports tracker collection – wearable smart wristbands, that is. You'll also see support for DROID ZAP 2.0 – with a new ZAP app interface and access to ZAP directly from your device's app tray.