Moto X KitKat software update released to Verizon today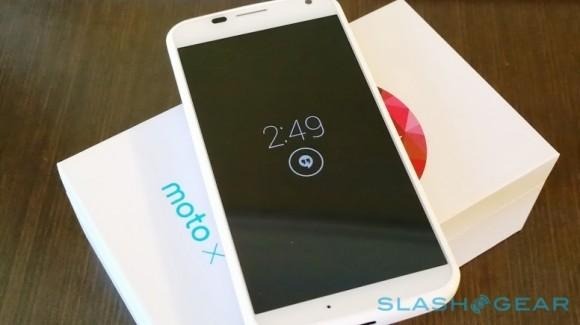 Today Motorola has made clear that the Verizon version of the Moto X smartphone will be first to work with Android 4.4 KitKat. This update to the newest version of the Android mobile operating system will likely spread to the rest of the Moto X iterations in the very near future, but rests here with the big red carrier in the USA first.
This update will bring on a set of feature updates to the Moto X including – first of all – a newly updated camera app. The Moto X works with a version of Android that's nearly the same as the most "pure" Nexus-type of user interface, but it's got its own unique features like the camera UI that's in place now. This new UI works with the ability to drag to focus and expose your photos.
This update adds the new Google Keyboard as a matter of fact, this including the update that everyone was waiting for: emojis. The Moto X will work with the new Hangouts app now, this including SMS integration and the ability to send animated gifs.
With Android 4.4 KitKat, the Moto X works with a collection of features in the gallery, this including effects like Posterize and abilities like tattering the edges of your images. There's also an additional Draw feature for adding notes with your finger.
This update will be appearing on the Motorola Moto X for Verizon starting immediately – you can expect it to hit your device soon!
VIA: Motorola