Delete Fortnite NOW If You Downloaded From Google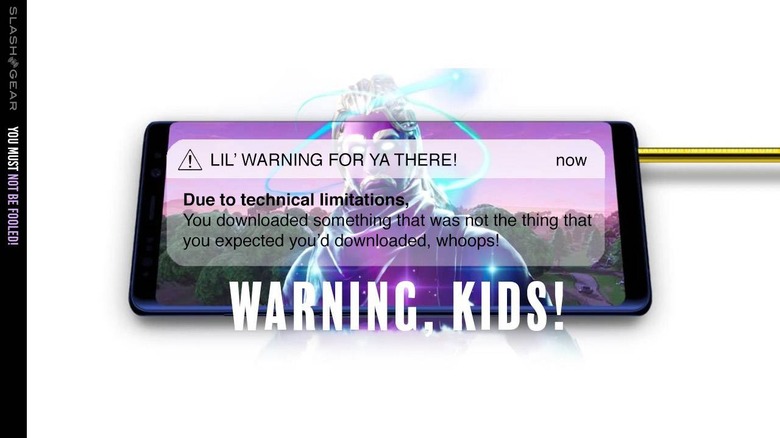 Fortnite was re-submitted to Google Play in December of 2019, and a bit of confusion ensued. Epic Games apparently attempted to get an exception to the billing agreement made between developers and Google for inclusion in Google Play. They did not get said exception. Google decided that Epic Games did not deserve any sort of exception as such, and that all developers needed to abide by the same rules, even when the game is as exceptional as Fortnite.
According to 9to5Google, Epic Games submitted their game to Google Play with the hope that the game would not be a part of the standard 30% cut of in-app purchase fees for Google. This 30% fee is set for both Google Play and the Apple App Store, and worked for all in-app fees basically since the start of the concept of in-app purchases and fees. Epic Games has been notoriously against this setup.
Since the start of the 30% fee standard, both the Apple App store and Google Play changed their policies to allow in-app subscriptions (recurring fees) to be subject to a 15% fee rather than 30%. Apple announced this change in June of 2016, and Google announced a similar change in October of 2017.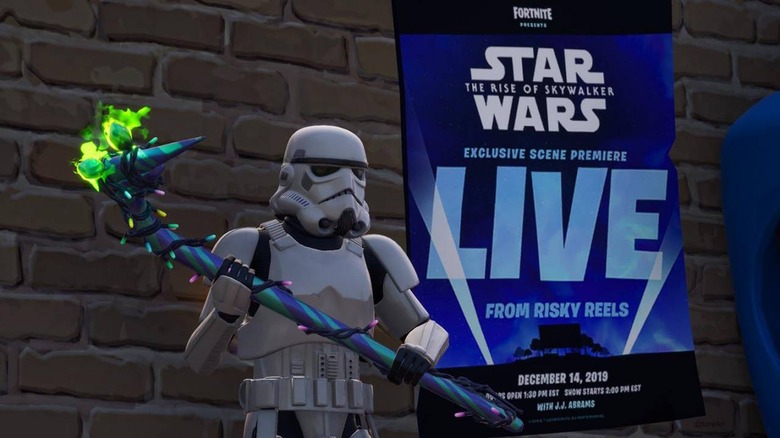 Per a statement made by Google on the subject via the source above, "Android enables multiple app stores and choices for developers to distribute apps. Google Play has a business model and billing policy that allow us to invest in our platform and tools to help developers build successful businesses while keeping users safe."
A Google representative continued, "We welcome any developer that recognizes the value of Google Play and expect them to participate under the same terms as other developers."
SEE TOO: A Star Wars: The Rise of Skywalker scene in Fortnite's Risky Reels!
As such, Epic Games' own Fortnite game – the official Fortnite – is still NOT on Google Play. If you've downloaded Fortnite from Google Play, you've downloaded a scam or trick app. We recommend that you delete said app and locate the developer from whens you downloaded, and decide for yourself whether they've attempted to scam you into thinking you were downloading an official Fortnite app – because that's not cool. Epic Games' Android development and distribution nightmare is not over!
If you're still looking for the official Fortnite app, somehow, here in late 2019 or early 2020, head over to this article with right now and hit up Epic Games official site. They've got the real deal. Or you can get it in the Samsung App Store on your Galaxy smartphone – that's also a good way to roll. Or if you're on an iPhone or iPad, you can head to the App Store for iOS and you'll find the real deal, with developer Epic Games.