Fortnite on Android: Even Google announces it's not on Play Store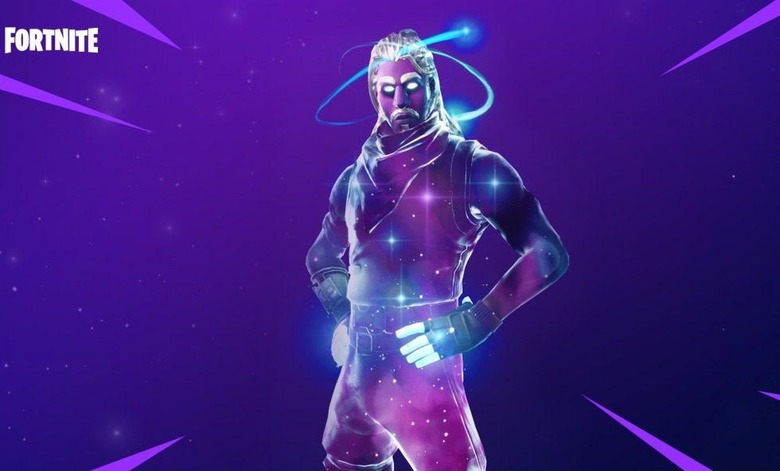 By now, anyone who has even the slightest interest in Fortnite knows that it's finally coming to Android. The latest news has been about how Epic Games is taking the unique stance of keeping it off the Google Play Store and instead requiring users to download the game's APK directly off their website. But what's really interesting is that now even Google is acknowledging that it doesn't have the game by making an announcement — inside the Play Store itself.
Much of the coverage on Fortnite over the last week has focused on warnings to not download any apps/APKs claiming to be Fortnite from sources other than Epic's website. One would think that with it being the largest game in the world right now, it's an easy choice to hide malware and other harmful code.
Google is now displaying a notice that reads "Fortnite Battle Royal by Epic Games, Inc is not available on Google Play" anytime a search is made for it on the digital marketplace. This is certainly the higher road to take in terms of protecting Android users (especially younger ones) and preventing the spread of malware, but it's also evidence of just how powerful the game is.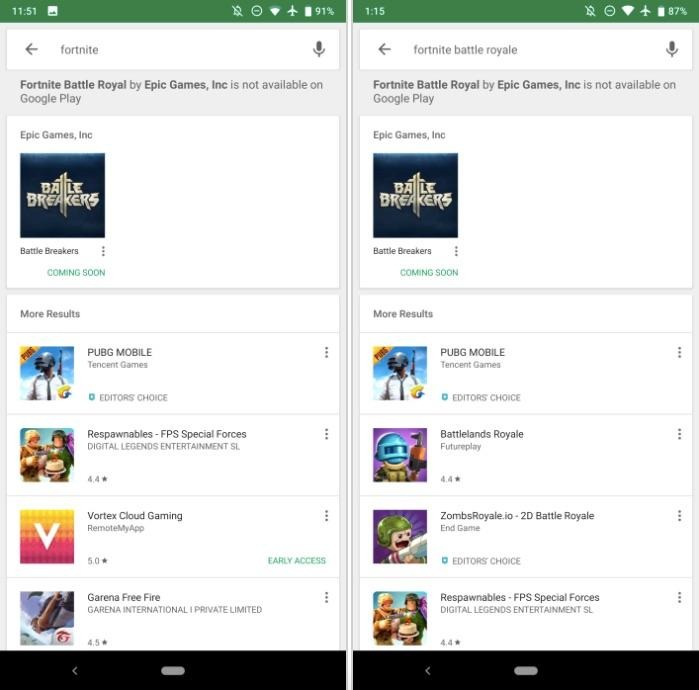 Epic's decision to keep Fortnite out of the Play Store is tied to a single motivation: prevent Google from taking a 30% cut of any revenue from purchases made in the app. In other words, the game is so big that even Google has to promote that it doesn't have it on the Play Store, which itself is a move against Google.
Further adding to the confusion for Android users is the fact that in order to download the Fortnite installer, they need to adjust their security settings to allow apps from "unknown sources" (i.e. Epic's website as opposed to the Play Store). Then, once they open the installer for the first time, they receive a notification instructing them to adjust the settings back to preventing apps from unknown sources.
Fortnite on Android is currently
exclusive to Samsung's Galaxy phones
, but will be available on other devices in the near future.
VIA