Could Nokia beat Project Glass to the AR market?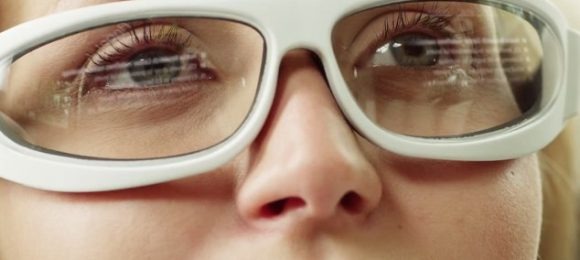 Project Glass may have stolen attention over the past 24hrs, but Google isn't the only company working on wearable displays; in fact, Nokia has been playing with the technology for several years, quietly inking deals along the way. As far back as 2009, Nokia was showing off its own alternative to the Project Glass concept video, dubbed Nokia Mixed Reality, with a similar mixture of streaming information and location-based services.
The Nokia Research video, created for Nokia World 2009, used a sunglasses-styled headset that, so the concept suggested, would take advantage of gaze tracking to navigate through menus. It would be accompanied by a bracelet-like "haptic wrist device" that could track hand gestures too, along with a pair of wireless earbuds:
As is the case with Google's video, it's all conceptual and not actually functional. Still, that doesn't mean Nokia hasn't been slotting the necessary pieces into place; the company made a deal with Vuzix back in October 2011, allowing the wearable display company to use Nokia's EPE (Exit Pupil Expanding) optics technology.
"Vuzix will perform on-going research and development and is expected to manufacture and bring to market components and products containing the licensed technology" Nokia said of the agreement last year. "In addition, Vuzix will provide Nokia with access to its products and components which incorporate the licensed technology. The see-through EPE technology has been developed and prototyped by Nokia over the past decade in various configurations. Vuzix believes that it has the potential to form the basis for sunglass-styled video eyewear, which could be manufactured in high volume and appeal to mass consumer markets."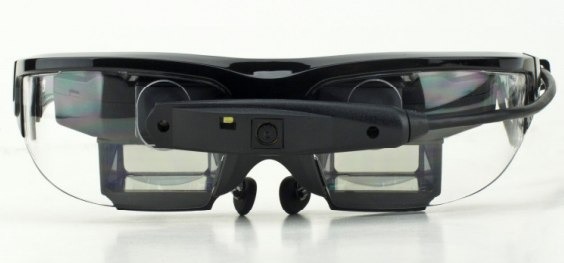 Since that deal, Nokia and Vuzix have been relatively quiet about the technology, but the eyewear firm did announce a clunky prototype with NEC - shown above – that could overlay social networking and more on top of a real-life view of the world. Like Project Glass, it's equipped with a front-facing camera, though Vuzix's STAR series kit is a lot less streamlined than the "design studies" Google has shown.
When, exactly, Vuzix and Nokia could launch a commercial product based on their combined tech is unclear, and we don't know what degree of prototyping either firm is at. Google is now taking Project Glass out into public trials, after all, and we're expecting to hear plenty more about the system at Google I/O in late June.
[via My Nokia Blog]