Cook Talks Apple Aquisitions At D10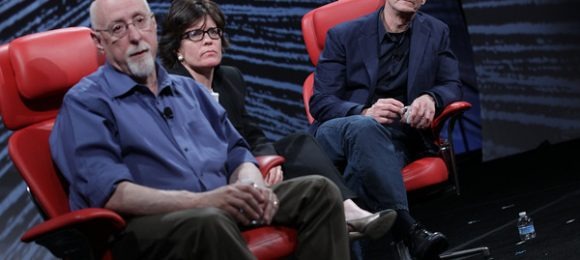 This week Tim Cook spoke at the most recent All Things D conference in their opening ceremony about a great many things, not least of them on how Apple plans on continuing their pattern of purchasing smaller companies. Kara Swisher and Walt Mossberg inquired with Cook as to why companies like Facebook and Twitter have different amounts of integration with Apple's mobile products, this leading Cook to note that as far as Facebook goes: "We have great respect for them. I think we can do more with them. ... They have their way of doing things, but people could say the same thing about us." This lead directly into Swisher's next question on whether or not Cook saw Apple making more acquisitions of companies in the future.
Both Facebook and Apple are now notorious, especially recently, for purchasing the entirety of companies smaller than themselves. Facebook's relatively recent $1 billion dollar purchase of Instagram made headlines for a week while Apple's still relatively secret purchase of Redmatica was leaked just this morning.
"We continue to buy companies. They are not ones we seek to make public." – Cook
Pushed by Swisher to speak on how Apple would have to let it be known which companies they've acquired or not "eventually", Cook responded:
"It depends on the amount. If I don't have to, I won't." – Cook
Asked whether or not Apple had looked into purchasing Instagram before Facebook made their infamous grab, Cook was blunt: "We didn't look at Instagram." Responding then to a question on Apple's future with purchasing other "big" companies, Cook let it be known:
"I wouldn't rule it out. We're not looking at a big one right now, but I wouldn't rule it out. We haven't [ever] bought a company for revenue stream. It's not how we are wired." – Cook
Check out the rest of our D10 coverage of this Tim Cook interview via the timeline you see below, and stay tuned as WWDC 2012 approaches quickly – we'll be there with bells on!