Chevrolet's EV app just got a lot more useful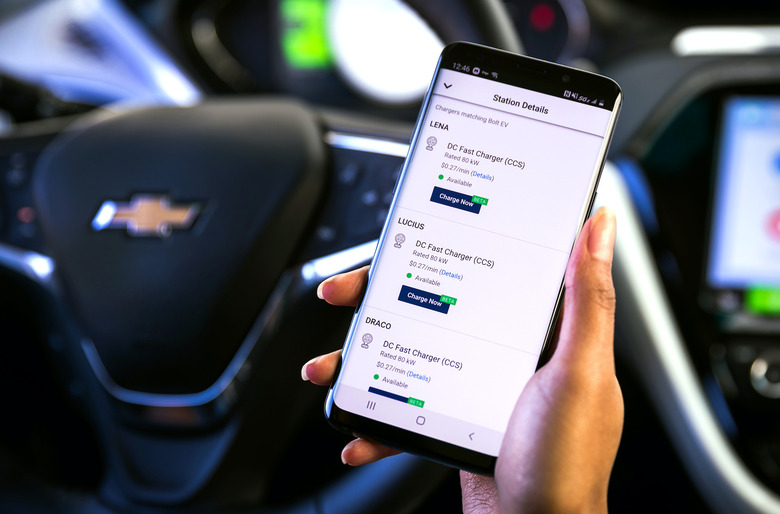 GM's myChevrolet app is about to get a lot more useful for planning Bolt EV road trips, with a new Energy Assist feature piping real-time charger information into the route planner. The app allows for remote control and monitoring of Chevy's pure-EV hatchback, including charging status, as well as route planning that takes into account charge points.
That can be vital for an EV driver, given there's no guarantee their car will have sufficient battery to get them A to B direct. Even with the 2020 Bolt EV's slightly extended 259 miles of EPA-rated range, it's not necessarily enough for a city to city jaunt.
Energy Assist is now getting dynamic data integration from charging stations. Before now, each charger has been flagged on the map, but there's been no accounting for whether it's active or not, or indeed in-use. This new update will pull in live data from EVgo and ChargePoint, allowing any of their connected stations on myChevrolet's map to show whether there's a charger available.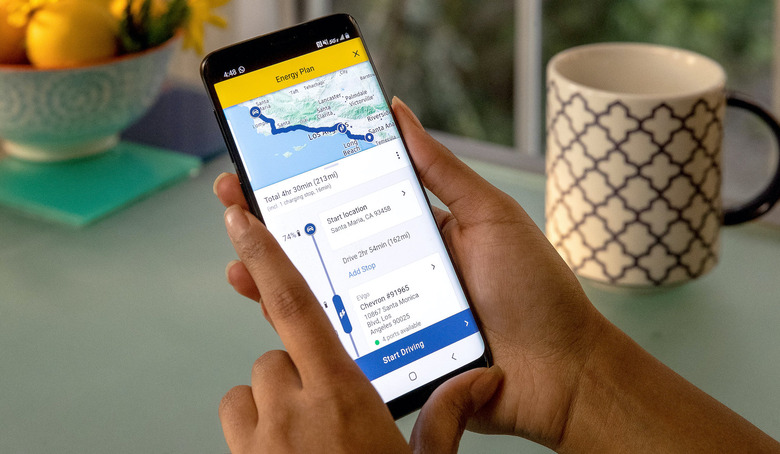 As you plan a route, myChevrolet now won't try to take you via a station that's known to be offline. It'll also keep track of charger use as you're on the road, with graphics to show if the status changed. There won't be a notification or pop-up, however; it's down to drivers to keep an eye on their stopover point to make sure there'll be a plug available by the time that they get there.
Assuming that's the case, EVgo users will be able to authenticate and begin charging sessions directly from the myChevrolet app. Eligible stations will also allow payments to be processed through the same app, too. GM says it plans to add more compatible charging locations through 2020, as well as dynamic availability data from other charging providers.
Also coming this year is a review feature within the app. Bolt EV owners will be able to add reviews and insights about charging points, as well as leave them a star rating. Energy Assist is currently offered for drives in the US, Canada, and Mexico, with all original purchasers of the EV getting five year's of access.
While the number of Bolt EV drivers on the road may only compromise a relatively small percentage of Chevrolet owners, never mind GM brand vehicles overall, electrification at the automaker looks set to change dramatically over the next few years. GM already announced that it will be bringing a new all-electric Cadillac to market, and more recently confirmed the return of the iconic Hummer name as a convention-bucking EV. That's set to arrive in fall 2021.