This is the first Cadillac EV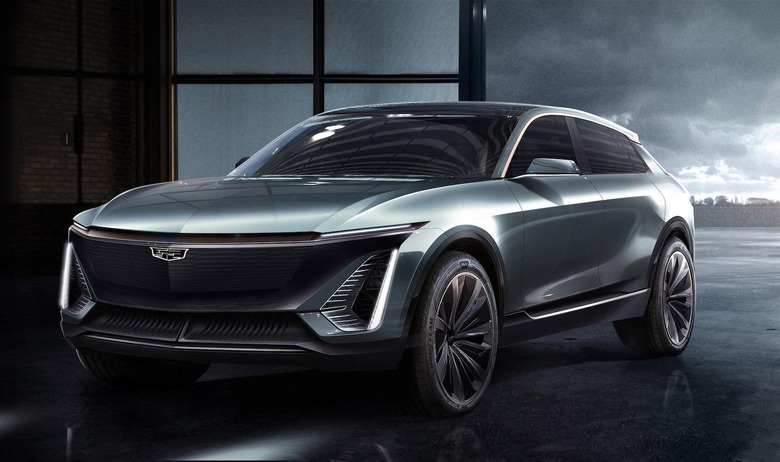 Cadillac is GM's figurehead for its electric revolution, and the automaker has wasted no time in previewing just what we can expect from the first pure EV from the brand. Revealed as the Detroit Auto Show 2019 begins to throw open its doors and preview the year's shiniest sheet metal, the as-yet-unnamed Cadillac EV is certainly a looker.
Right now, we know vanishingly little about the car. Clearly, it's a crossover SUV, something which makes a whole lot of sense given that's the category which has been buoying Cadillac's sales in recent quarters.
Whether it's a two-row model, like the XT5, or a three-row SUV like the 2020 Cadillac XT6 also revealed today, remains to be seen. The design owes a little to the Escala concept from 2016, with the automaker's style mainstays like vertical daytime running lamps and sharply creased bodywork. The strong side lines echo those of the XT6 and Escalade, too.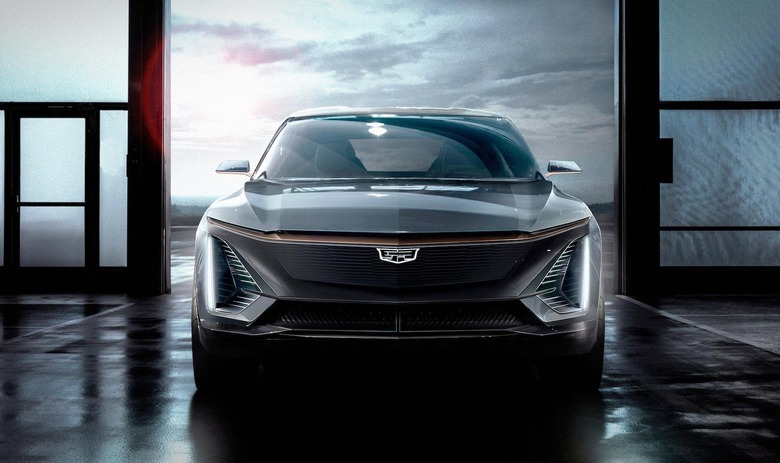 Still, there are new departures for Cadillac, too. The grille is probably the most noticeable, seemingly doing away with the traditional mesh – redundant, of course, without a big gas engine to keep cool – in favor of a sculpted fascia. The copper-toned highlight line and illuminated company logo give the EV a fresh, new appearance.
It'll be based on GM's upcoming EV platform, a brand new architecture that, eventually, should underpin models from across the automaker's range of marques. That will support front-, rear-, and all-wheel drive configurations, with motors at the front, the back, or on both axles.
The battery packs will be similarly flexible in their arrangement. Mounted in the wheelbase between the axles, thus minimizing intrusion into the cabin space and help keep the car's center of gravity low, they'll support differing sizes so that Cadillac will be able to adjust range. GM chairman and CEO Mary Barra suggested last week that the pure-EV sweet spot was around 300 miles.
It's not been an easy time for Cadillac of late. The company's much-vaunted CT6 luxury sedan has been axed, with sales failing to match the generally positive reviews. GM had already confirmed it would put the smaller ATS sedan out to pasture. Indeed, there were concerns by some that the automaker would end up focusing solely on SUVs, and cede the traditional passenger car category to the Germans.
Instead, there'll be a shake-up though not necessarily a retreat. Cadillac says it does plan to build a new performance sedan, for instance, as well as a refresh Escalade. New models should be arriving from the automaker at a rate of roughly one every six months, through until 2021.
This all-electric SUV will be one of the more intriguing models in that aggressive roadmap. We'll find out more about the car closer to launch, another detail Cadillac is playing close to its chest.