Cadillac will lead GM's all-electric reinvention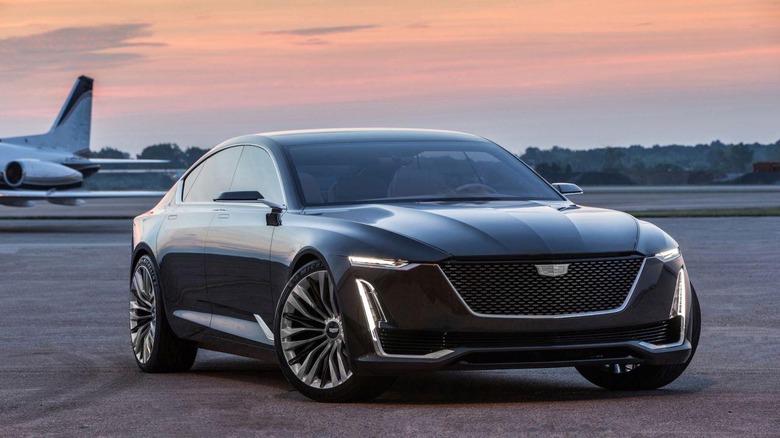 Cadillac will lead GM's renewed push into EVs, taking on Tesla as the auto-behemoth readies its new, all-electric vehicle architecture. The news came as part of a wide-reaching shake up in General Motors' strategy, after the shock cancelation of several models in the face of dreary sales.
"Cadillac will be GM's lead electric vehicle brand," the automaker confirmed today. That means it will be the first nameplate under GM's umbrella – which also includes Chevrolet, GMC, and Buick – to release a model using its all-new battery electric vehicle architecture.
This won't be Cadillac's first attempt at electrification, though it will be the most wholehearted push we've seen. The company first tried with the Cadillac ELR, a two-door plug-in hybrid compact coupe. That used a version of the Chevrolet Volt's drivetrain, but sales proved underwhelming, and with total production failing to hit 3,000 cars it was cancelled in after the 2016 model year.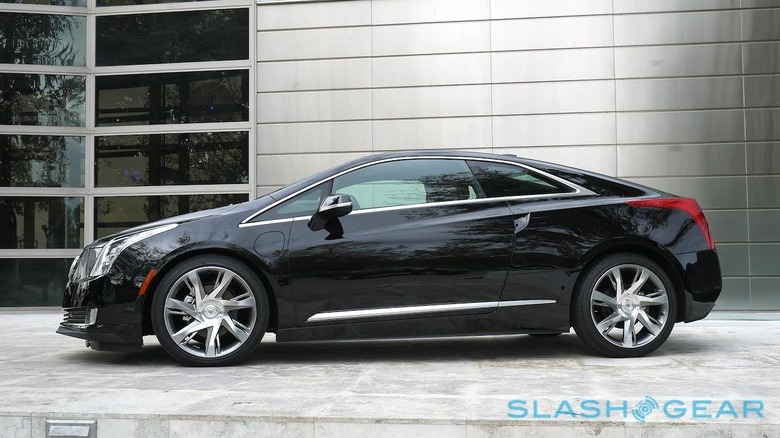 Next came the Cadillac CT6 Plug-In Hybrid. An electrified version of Cadillac's luxury sedan, it paired a 2.0-liter turbocharged gas engine with a plug-in electric drivetrain. On electric power alone it is capable of around 31 miles of driving, while with the gas engine making its contribution that extended over 430 miles.
GM, though, opted to axe the CT6 in its model cuts late last year, taking the CT6 Plug-In Hybrid with it. At the same time, the Chevrolet Volt was also canceled, with production of the hybrid set to end in Q1 2019.
NOW READ Cadillac Super Cruise Review
Instead there's the all-new platform. Described as more flexible by GM, it'll support a wide variety of body styles along with front-wheel, rear-wheel, and all-wheel drive configurations. Battery capacity too will be customizable, allowing for different ranges, weights, and sizes depending on the need of each vehicle.
"We will continue to strength our core business and invest in the technologies that will transform the future of mobility," Mary Barra, Chairman and CEO of GM, said today. "Managing both well is critical to position General Motors for success for generations to come."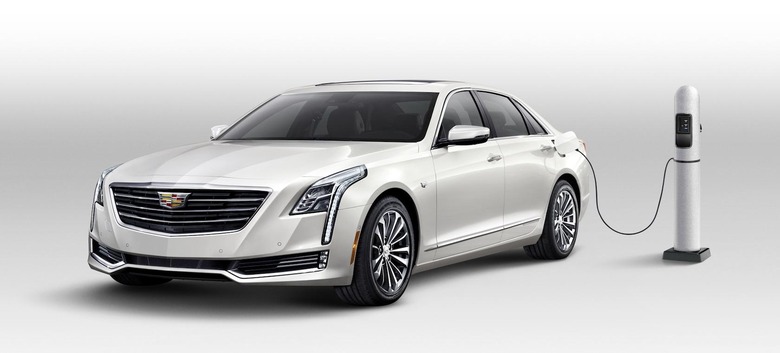 What's unclear at this point is what, exactly, the first Cadillac EV will be. Given the electric platform's flexibility, that could be a sedan or a utility vehicle: certainly, it has been crossovers and SUVs that have padded Cadillac's bottom line in recent years, with sedans struggling in the face of German competition. That might mean an electric Cadillac competitor to Tesla's Model X first, as the automaker plays to its strengths as well as delivers a vehicle large enough to accommodate batteries for a suitably sustained range. According to Mary Barra, the sweet spot for electric range being looked at is 300 miles, though GM is yet to give a timescale for the Cadillac EV's launch.
At the same time, GM is also looking to autonomous technologies. Sometime this year, the automaker says, it plans to commercially launch a self-driving vehicle service in the US, catering to "a dense urban environment."