2017 Cadillac CT6 Plug-In Hybrid priced up for eco-luxury next year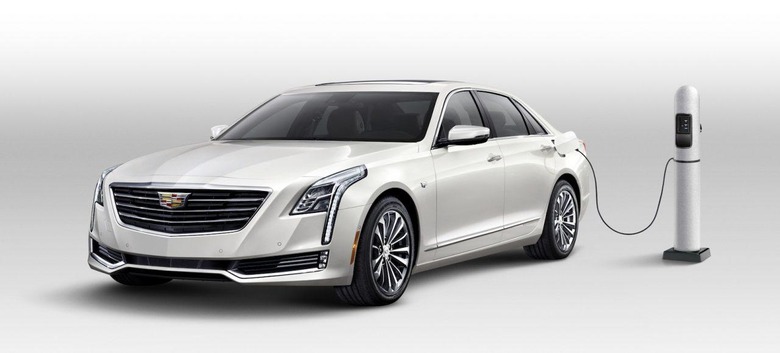 Cadillac has taken the wraps off its newest electrified car, and after the underwhelming reception to the ELR, it's taking no chances this time around. The 2017 Cadillac CT6 Plug-In Hybrid is set to hit North American dealerships in the spring of next year, taking the previously-released and well-received CT6 sedan as its basis, and then throwing in an electric powertrain. Together, the gas and electric systems are good for over 400 miles of range.
Admittedly, only a fraction of that is electric-only. In fact, if you switch into full-EV mode, the sizable sedan can run for approximately 30 miles before it runs out of juice, Cadillac predicts. All the same, with the vast majority of American commutes being under 25 miles each way, that could still be enough to get you to the office without touching the gas.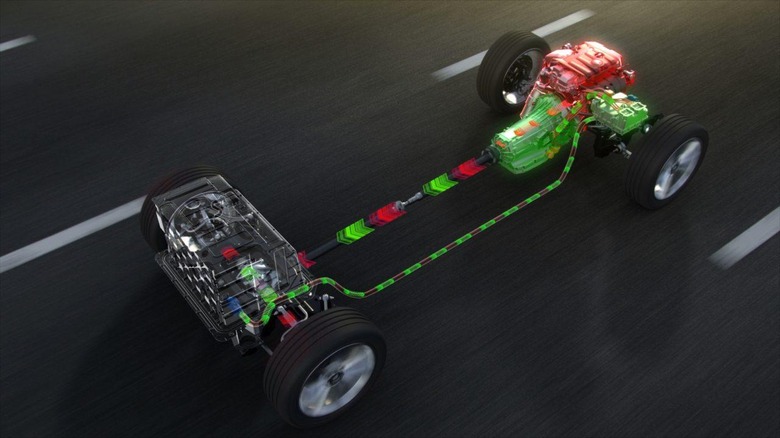 Two electric motors have been used, combined with an all-new rear wheel drive electric variable transmission. Each motor is good for 100 HP; maximum speed in all-EV mode is 78 mph. That's extended to 150 mph when the gas engine kicks in.
The specific gas engine, in fact, is Cadillac's 2.0 liter turbocharged four cylinder. Combined power is 335 HP and 432 lb-ft. of torque. Together, gas and electric are good for a 0-60 mph time of 5.2 seconds.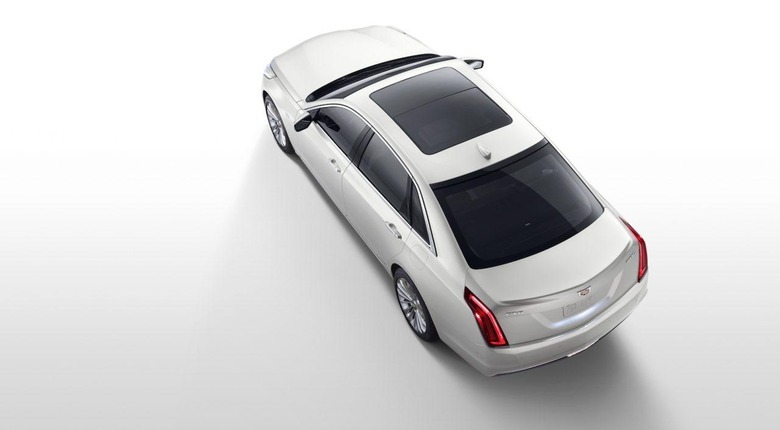 As for economy, Cadillac says the CT6 Plug-In Hybrid is capable of an estimated 65 MPGe. That's slightly better than the 2017 BMW 740e announced earlier this year, which does 64 MPGe. BMW's plug-in has far less all-electric range, however, managing just 14 miles on a full charge.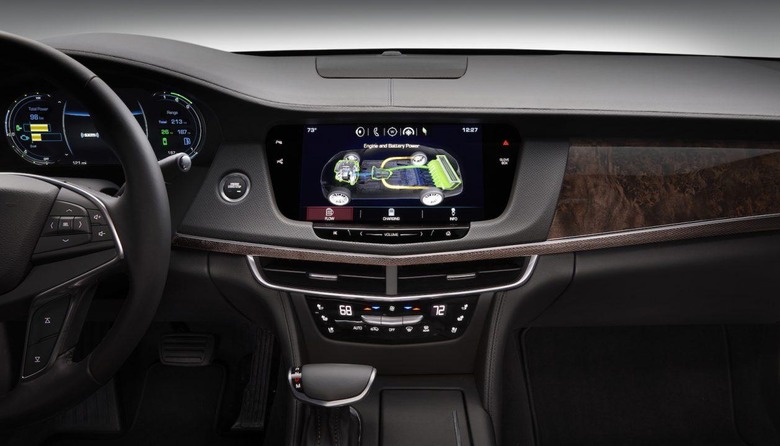 NOW READ: Cadillac CT6 first-drive
Inside, the Cadillac gets new graphics for both its center stack touchscreen and the driver's digital binnacle. They show where power is coming from at any moment in time, whether that be the gas engine, the battery-powered motors, or some combination of the two, or if the batteries are in fact being recharged by regenerative power. Since all current Cadillac models are connected, you'll be able to pull up range details and other information from the company's smartphone app.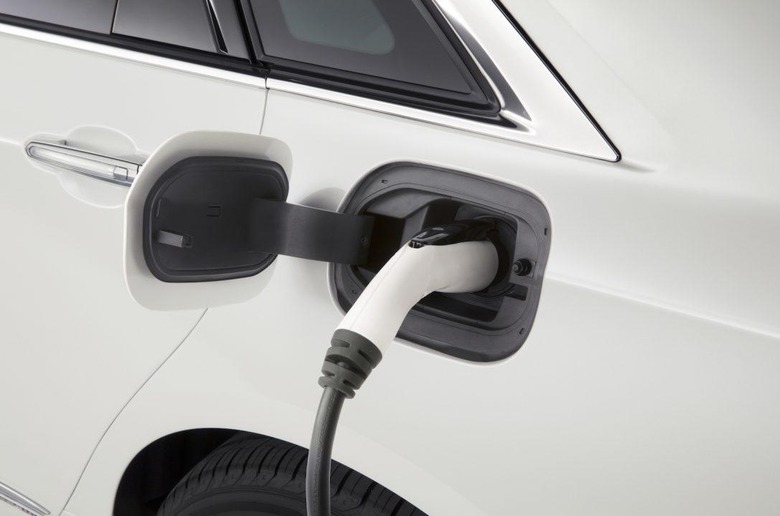 Spec-wise, Cadillac will offer just one version of the CT6 Plug-In Hybrid. It'll be comparable in terms of equipment to the existing CT6 Premium Luxury, second from the top tier of the company's trims. That means the rear-seat entertainment package will be fitted as standard, the camera-based rear view mirror which isn't obscured by passengers in the back, and night-vision for the front.
As for price, the Caddy undercuts its BMW rival – which is, admittedly, bigger, more luxurious, and in possession of better badge-cachet – by a fair chunk. When sales kick off, the automaker says, it'll be priced at $75,095 plus $995 destination. That's before any hybrid car subsidies or incentives, which vary state by state.