2016 Cadillac CT6 First-Drive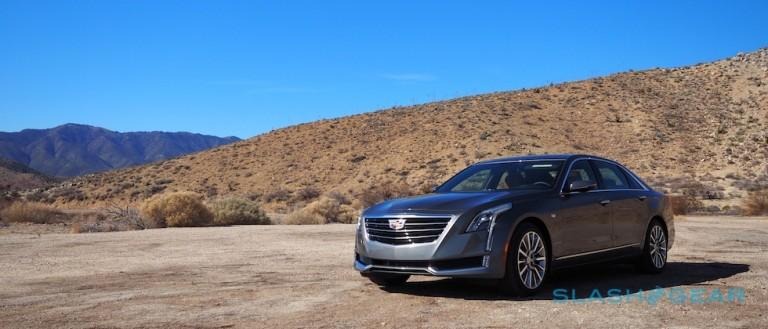 Cadillac has hardly been conservative in its ambitions in recent years, but the 2016 CT6 arrives with even grander targets in mind. Its rivals – and its benchmarks – are the German trifecta of Mercedes-Benz, BMW, and Audi, automakers with a legacy of not only supplying the luxury car segment, but shaping what's expected from it.
The specific models the CT6 challenges vary, depending on the whims of its maker, however. So, it's almost as long as the S-Class, 7 Series, and A8, but more than 1,000 pounds lighter than Mercedes' flagship. In fact, lashings of aluminum help keep the CT6's curb weight below that of the E-Class, 5 Series, and A6.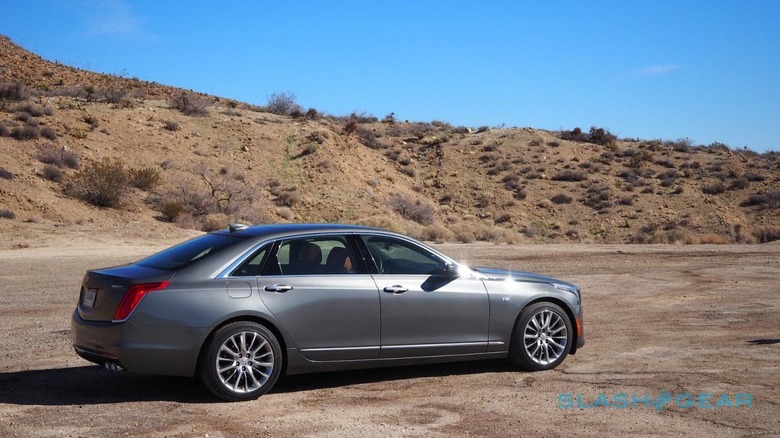 That cross-class straddling is no blunder, mind. "The sedan market is where you build reputation, " Cadillac president Johan De Nysschen says of the new car. "We are leading the charge and taking on the competition in the very segments where they have built their reputation, where they are entrenched."
It's not a segment Cadillac is unfamiliar with. Indeed, its name was once synonymous with luxury motoring and its heritage built on opulent, refined motoring; the "spiritual home of Cadillac," as De Nysschen puts it.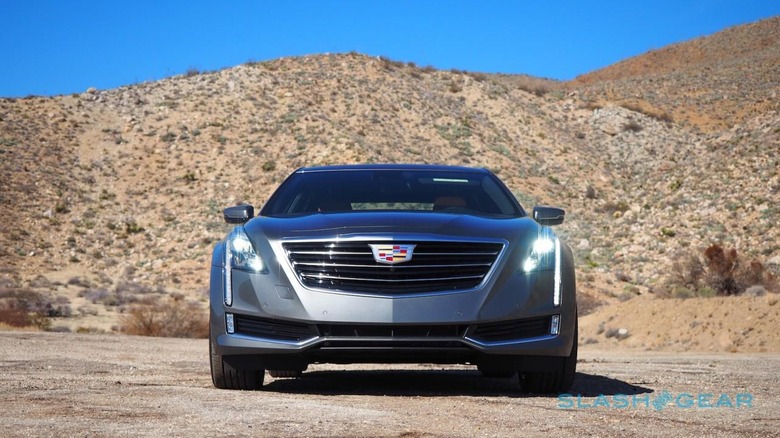 Some of that imperious, self-confident style is present in the CT6. I'm most impressed by the front view: the grille is suitably imposing, not to mention flanked by one of the best implementations of Cadillac's Art Deco-esque lighting so far. The daytime running lights slice neatly into the silver flares in the lower fascia, and the whole thing is distinctive and handsome.
In comparison, the side is a little high-shouldered, though Cadillac's wheels – ranging from 18- to 20-inches – fill the arches well. Darker colors conspire to hide the lower crease line that runs the length of the car, leaving it somewhat slab-sided.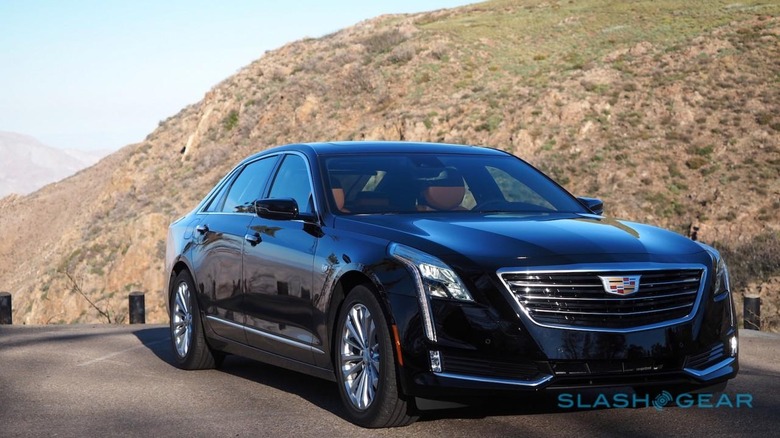 At the rear, the high-level brake light has been moved to the top of the glass, rather than integrated into the trunk edge, which is cleaner. It's more subtle than the front, overall, but the taillights have been extended into glowing "L"-shapes. V6 cars get four tailpipes; the base engine makes do with a lop-sided two.
"It's a Cadillac, which means it has to drive like a Cadillac," Travis Hester, executive chief engineer of the CT6, says of his four-wheeled baby. Once upon a time that would've meant "lumbering land yacht"; now, with the company's V-Series cars offering a legitimate alternative to the AMG, M Series, and S Sport options out there, it means sporting dynamics.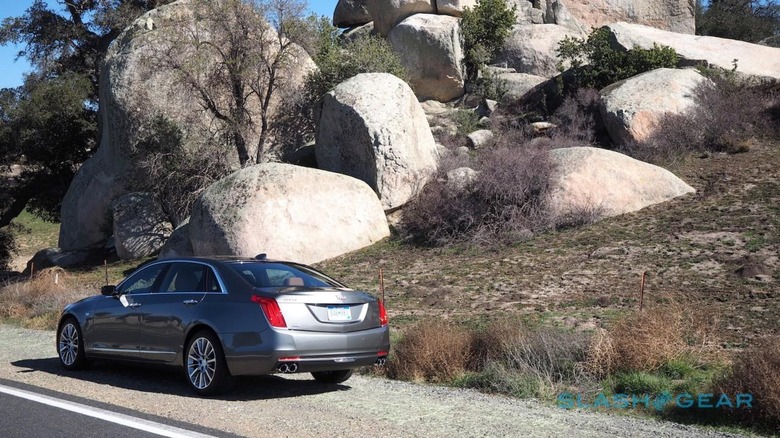 That recipe doesn't start out with a V8. In fact, Cadillac's trio of engine options for the CT6 contains a couple of surprises.
Top of the line is an all-new 3.0-liter twin-turbo (TT) V6, almost entirely changed from the old V6 – just two bolts are carried over, a claim so PR-friendly you almost have to assume it was done for that reason not part-bin convenience – and the first such engine to include cylinder deactivation.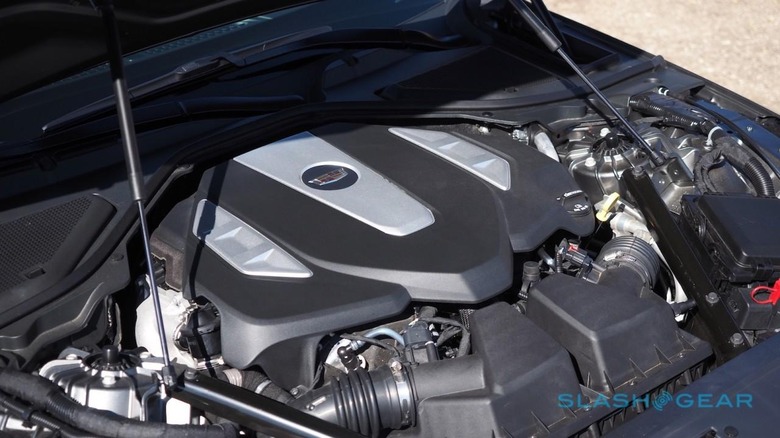 It's exclusive to Cadillac, and no other GM-family car will get to use it. Good for 404 horsepower and 400 lb-ft of torque, it's paired – like every other CT6 – with an eight-speed automatic transmission, another all-new part with steering wheel paddle-shifters as standard.
At the other end of the range, there's a 2.0-liter turbocharged four-cylinder. Not, frankly, a capacity you'd expect to discover under the long hood of an executive sedan, though its 265 HP and 295 lb-ft are nothing to be ashamed of.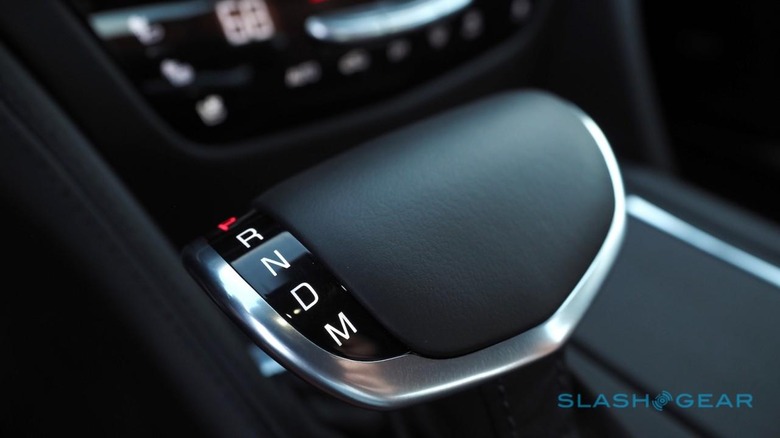 It's the only engine which will be offered with rear-wheel drive, too, with both the V6 TT and the mid-range 3.6-liter naturally-aspirated V6 packing all-wheel drive. That regular V6 – with its 335 HP and 285 lb-ft of torque – isn't a new engine, but it has been given automatic stop/start to massage the economy numbers a little.
A plug-in hybrid will follow on, though Cadillac is playing its eco cards close to its chest on that.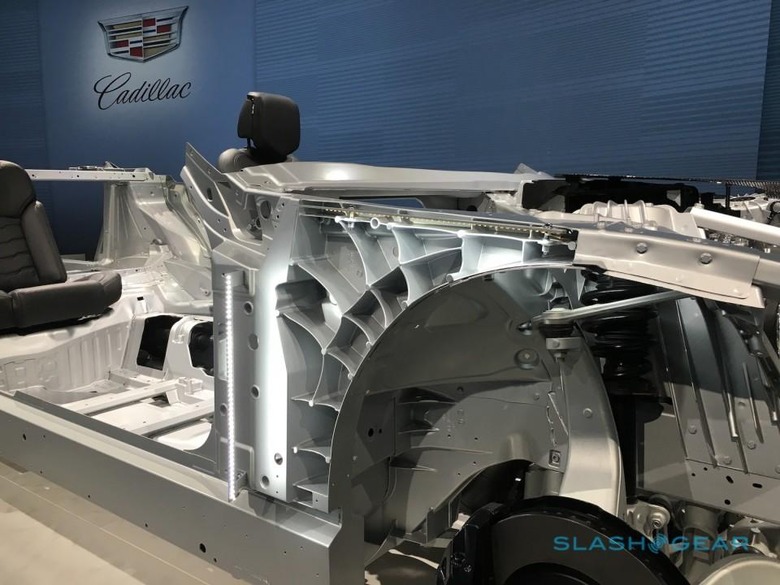 With no crazy V8 in the line-up, the CT6 has taken a different path for driving satisfaction. Key to that is lightweighting, and the 62-percent of aluminum used in the construction is only the start of it. Several sections of the car use aluminum castings where, traditionally, multiple components would be individually pressed from steel and then welded together.
The front body hinge pillar, for instance, would typically consist of 35 different sections; Cadillac used computer modeling to come up with a single piece alternative, with a minimum of scalloped bracings to ensure structural strength, and then came up with its own patented aluminum-to-aluminum welding system in order to assemble everything.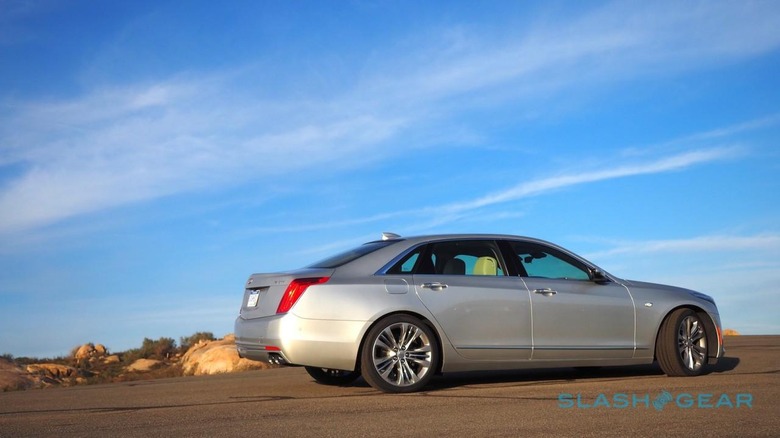 A total of 3,073 alloy spot welds – snaked with 268 meters of structure adhesive – adds up to a car that, at its lightest, is 3,657 pounds and requires 20-percent fewer parts. It's also stiffer than Cadillac's own ATS and CTS, not to mention the quietest car the company has ever produced.
Like the CTS, Cadillac has brought out its Magnetic Ride Control system for the CT6, which fills the dampeners with magnetorheological fluid the stiffness of which can be adjusted millisecond by millisecond. It's part of the Active Chassis Package, a $3,300 option on Luxury and Premium Luxury trims, and standard on the Platinum.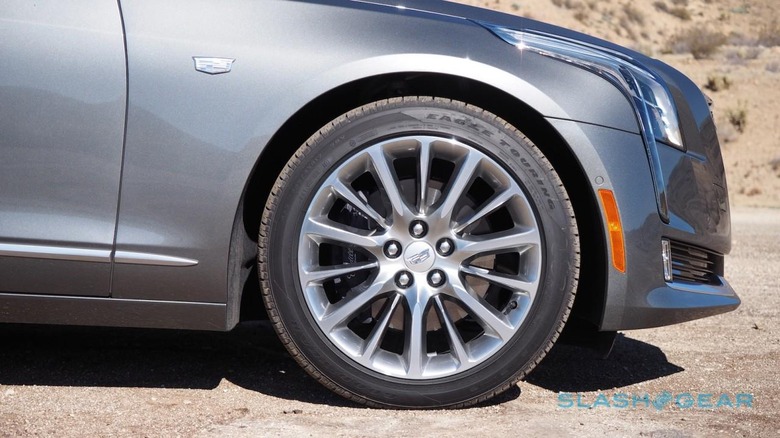 The same package also throws in active rear steering. When you're driving at low speeds, the rear wheels can turn up to 3.5 degrees in the opposite direction to the front wheels, cutting the turning circle by more than three feet. At higher speeds, the wheels turn up to 2.75-degrees in the same direction as those at the front, for swifter lane-changes.
Cadillac's trio of Tour, Sport, and Snow/Ice modes are also present, with a dedicated button in the center console to switch between them. Throw in the Driver Assistance package, $4,380 on the Premium Luxury or standard on the Platinum, and you get adaptive cruise control, automatic low-speed braking, and night vision, which color-flags pedestrians and large animals by their potential for causing an accident.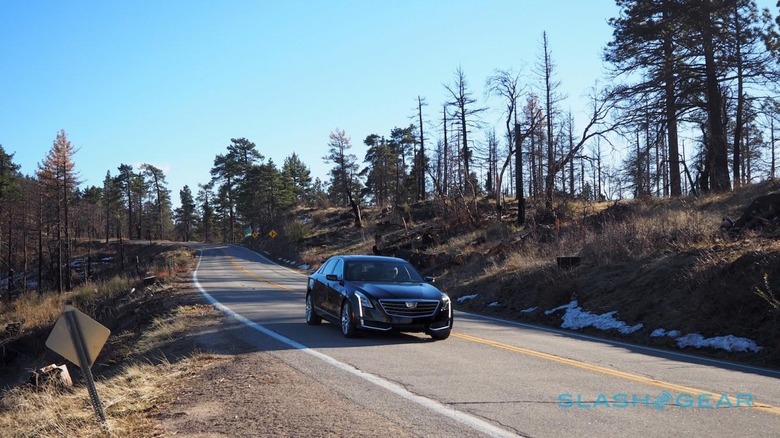 I split my time behind the wheel between the 3.0 TT and the 2.0 T, and ended the day having had a few surprises. The twin turbo is deceptively mild at first, to the point where my co-driver and I began to question Cadillac's decision not to go whole-hog with the V8.
Plant your right foot, however, and such questions evaporate. There's little in the way of turbo lag, just the speedo needle whipping cleanly up as the gearbox slurs its way succinctly but discretely through its cogs with a degree of polish notable even in the rarified company the CT6 will keep.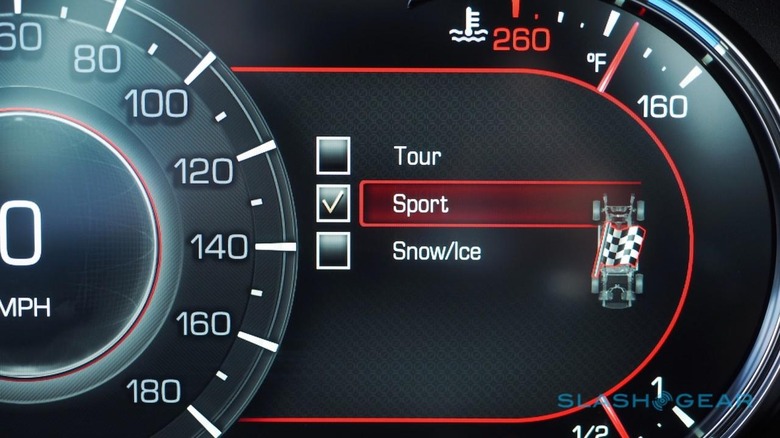 What it doesn't particularly encourage is aggressive driving. It's worth noting that the twin turbo cars are a couple hundred pounds heavier than the 2.0-liter, but the Magnetic Ride Control does an excellent job at keeping things level in the corners. Perhaps too good a job: in Sport mode, pointing the CT6's nose at a sequence of increasingly tight curves, I found there to be a mildly disconcerting smoothness at odds with my pace.
Where the CTS – even in non-V Sport form – is always egging you on to push the straights a little bit harder, take the bends that little bit faster, the CT6 seems much happier as the supreme executive express.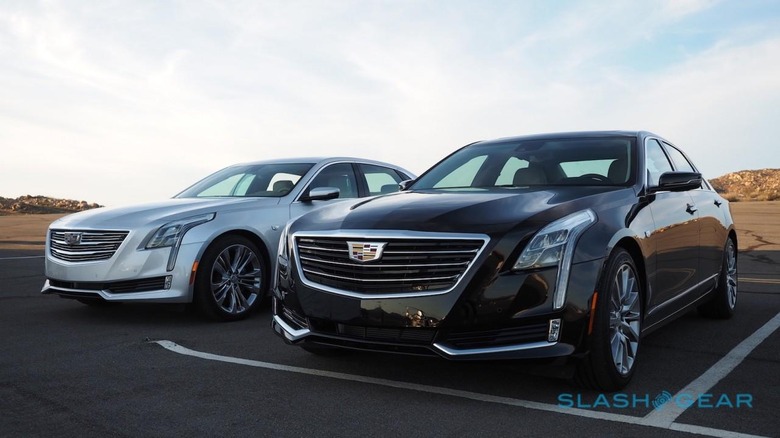 The four-cylinder, which I tested with the regular suspension, feels comparatively more connected with the road underneath. A little less composed in the corners – in the grand scheme of what's still a very poised sedan – but without any of the shortage of power I'd worried it might suffer from.
Peak torque arrives at just 2,500 rpm, so there's no howling turbo to make things embarrassingly inelegant. Combined with the low weight it's more than enough to give the big Caddy some hustle.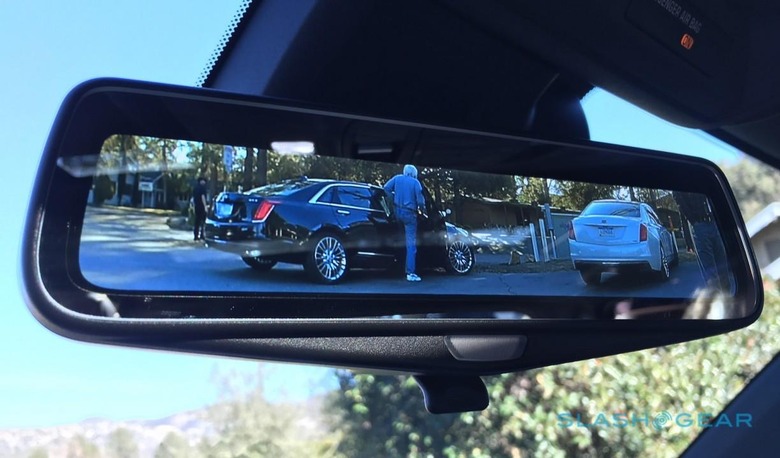 Some of the CT6 experience takes a little getting used to. It's the first production car to use a rear camera mirror, for instance: while at first glance it's a regular, dimming mirror, flip the latch underneath and you get a live video feed from a dedicated wide-angle camera at the rear of the car.
Cadillac promises a 300-percent increase in rear vision as a result, and you certainly notice the difference switching between the two. Still, the difference in focal point for your eyes compared to a traditional mirror is jarring at first when you glance up. Cadillac tells me it also experimented with different graphical overlays, like a HUD – which select CT6 also have, projected onto the windshield – but decided they were too distracting.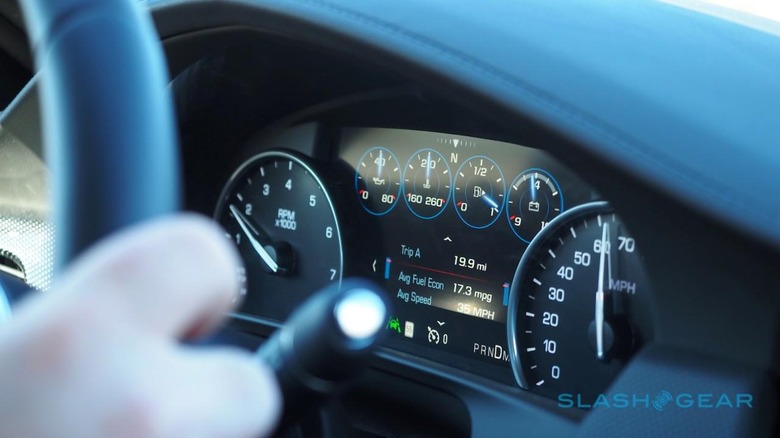 As for fuel economy, the EPA is yet to weigh in but Cadillac estimates 22 mpg in the city or 31 mpg on the highway from the 2.0L Turbo, 19 / 28 mpg respectively for the 3.6L, and 18 / 26 mpg respectively for the 3.0L Twin Turbo. In my own mixed driving, I saw around 23 mpg from the four-cylinder and 20 mpg from the 3.0L TT.
Were I a chauffeur, I'd lean toward the twin turbo – indeed, Cadillac spent several hours the previous day driving me around in the rear of the CT6, and sure enough it's a comfortable and cosseting experience with plenty of leg room and seats that, optionally, massage you into submission – but, if I knew I would be driving for myself, I suspect I'd stick with the cheaper engine and save my money for the options list.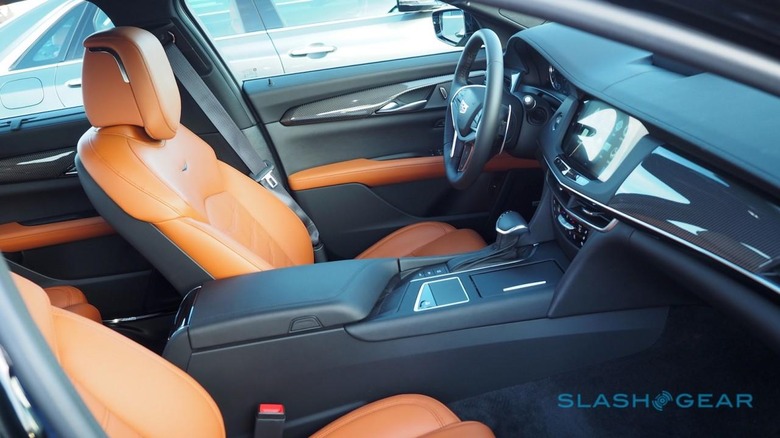 That's because Cadillac has no shortage of toys to choose from – important, when you consider that Mercedes and BMW are currently locked in a weapons race of near-autonomous driving and screen-heavy dashboards.
Dominating the CT6's dashboard is the latest iteration of CUE. Now getting a wider, 10.2-inch touchscreen to play with – sufficient for an extra column of home screen icons – it's thankfully faster than previous versions. From there you get the same array of navigation, multimedia, phone connectivity, CarPlay, and Android Auto.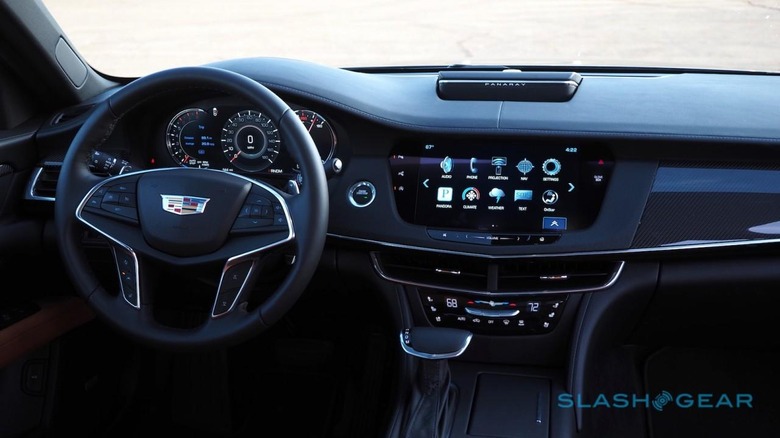 Since the increased size could put the CUE display out of the reach of some drivers, Cadillac has also fitted a touchpad in the center console. Slide your finger across and, Lexus-style, the cursor hops from button to button on-screen, with a nuzzle of (adjustable) haptic feedback as you go. There's also two and three finger support, for scrolling, pinch-zooming, and flipping through different screens.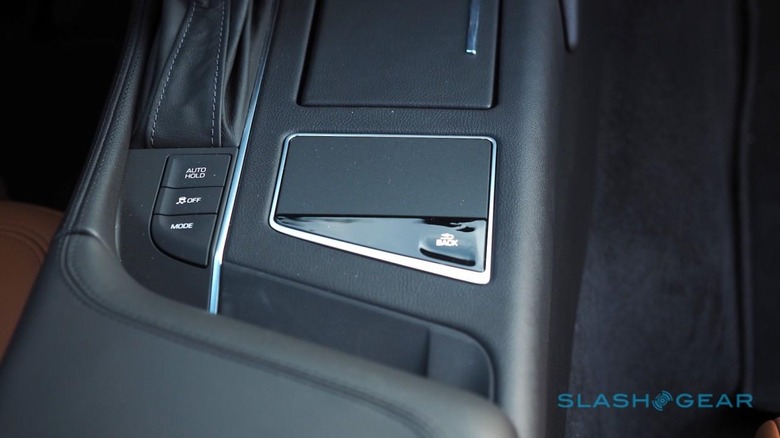 I prefer Cadillac's implementation to that of Lexus: movements are less jerky, and CUE's interface seems more suited to X-Y navigation. On the downside, the HVAC controls are mounted low in the center stack and can be partly obscured by the gearshift, while the panel itself is an oddly plasticky outlier in what's otherwise a very solid cabin.
CUE is also where you control the surround-view video recording system. Using the same cameras that give a 360-degree view around the car for parking maneuvers, the CT6 can record the front and rear view to an SD card installed in the trunk. A 2GB card is good for around two hours of video; the oldest footage is automatically deleted, unless you elect to save it.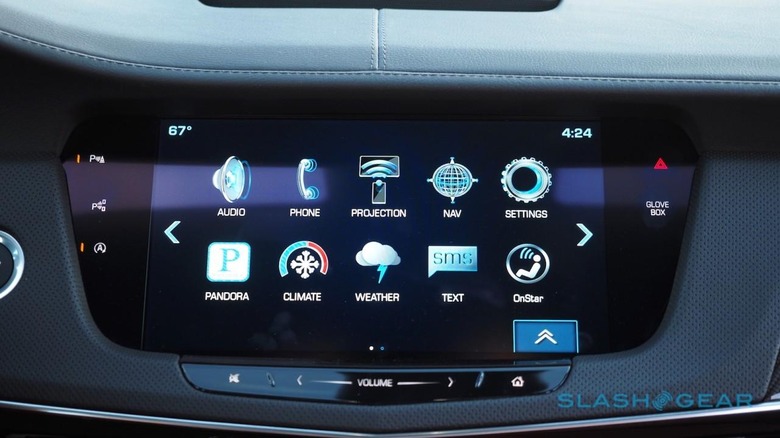 When the CT6 is parked, and the security system enabled, all four cameras are recorded. Unfortunately there's no way to remotely access the footage, which means if your Caddy is stolen you'll need to wait until it's recovered to check the video, but at least there's OnStar for tracking the vehicle down.
The standard audio system is an 8-speaker Bose setup, with a 10-speaker version available as a mid-tier option. Cadillac is most proud of its high-end entertainment, however, like the Bose Panaray system that's been specially designed for the CT6.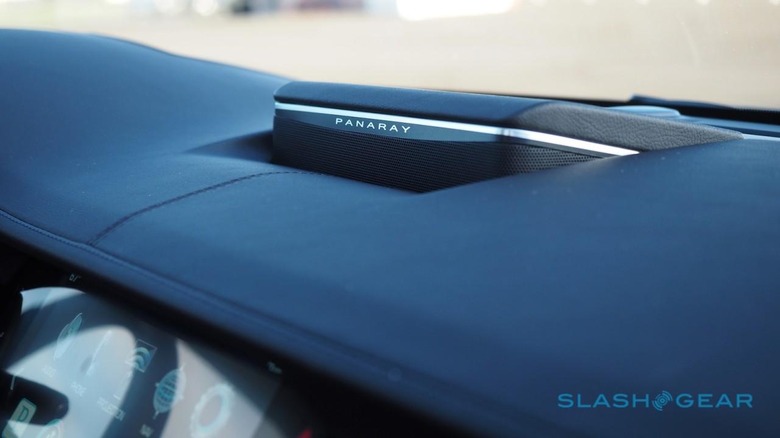 Subscribing to the "small but several" strategy, 33 out of the 34 drivers that make up the Panaray install are 100mm or less (the exception is a subwoofer). That small size allows Bose to spread them across nineteen different locations, powered by four amplifiers.
Blu-ray audio support means the Panaray can play surround sound encoded music; if all you have is stereo tracks, whether they be on SD card, or wirelessly streamed from your phone, it'll upscale them to surround. A "Driver Mode" focuses all of the music on the person behind the wheel; "Rear Seat Mode" gives those in the back priority.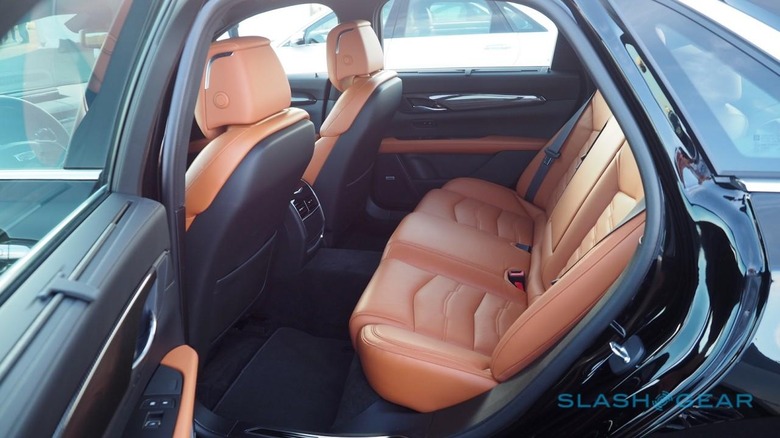 Does it sound marvelous? That it does: loud, crisp, and with plenty of clarity. Bose had included a USB stick of high-bitrate music to audition with, which performed as well as you might expect; the Spotify playlists I tried it with – downloaded to my phone in the high-quality setting, the equivalent of 320 kbit/s – sounded great too, though the system isn't generous to lower quality streams.
Panaray comes standard on the CT6 Platinum, and is a $3,700 option on Luxury and Premium Luxury cars. Meanwhile, the Rear Seat Package is also standard on the Platinum or a $2,450 upgrade for the other two trims, and adds a pair of 10.1-inch, 1,280 x 720 displays for those in the back.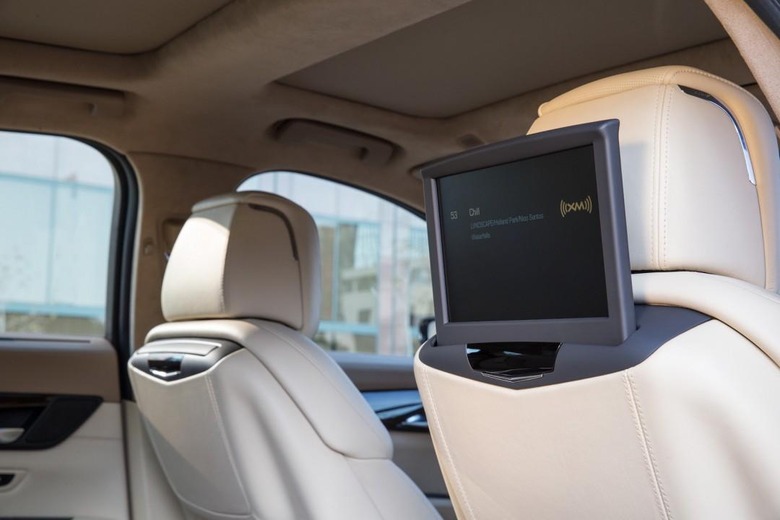 Unusually, rather than gawkily mounting them on the reverse of the front headrests, Cadillac has them motor out of a hunch on the seat back. Both height and tilt are adjustable – each screen will remember its last setting, too, and deploy to it automatically.
China gets a TV tuner as part of the package, but elsewhere the expectation is that external sources are the way forward. So, there's an HDMI input and, indeed, Cadillac had equipped some of its test fleet with Google's Chromecast dongle for media streaming from a nearby phone or, courtesy of the car's LTE and WiFi hotspot, from Netflix or similar. With a 100V outlet in the back, you could even plug in an Apple TV, were you of a mind to.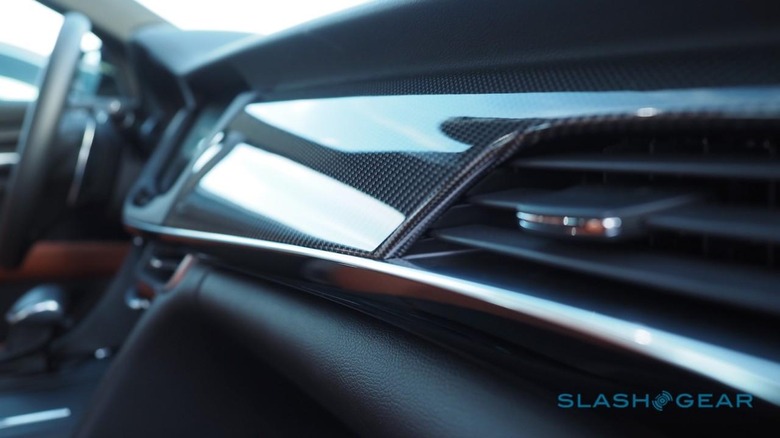 If I have a complaint, it's that the interior feels sparse. It's not that it's poorly made, and indeed Cadillac's use of real wood, quality leather, satin-effect chrome, and metallic-weave carbon fiber not only lend the CT6 an air of pleasing authenticity but, in the different color and trim combinations, give the cabin a surprising breadth of tone from old-school cashmere luxe to crisp modernity.
No, it's more that with Cue so dominant and the physical controls so minimal, the whole thing can feel a little subdued. According to CT6 design manager Taki Karras, however, that's intentional.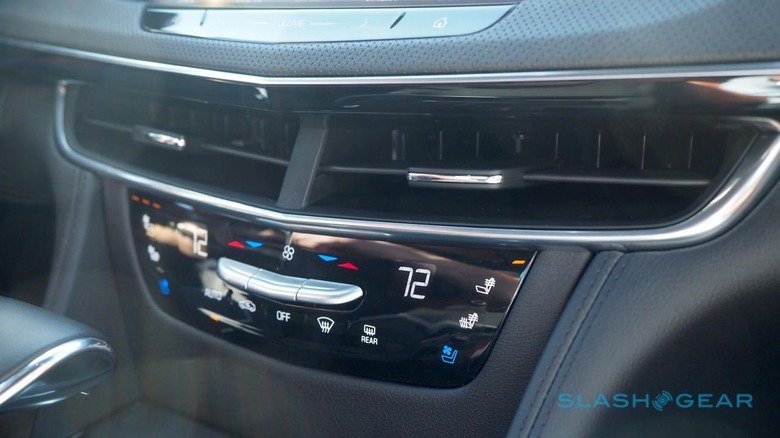 "We set out to have a level of restraint to have a long-lasting appeal," Karras explained. "We don't have to scream any more. The design team doesn't have to beat people over the head with cues that say you're driving a Cadillac."
The company's expectation is that, while the CT6 2.0L Turbo starts out at $53,495 or $55,495 for the 3.6L V6 AWD, the Luxury trim – a $2,950 step up – will be the best seller, complete with a sprinkling of options. The cheapest way to get the 3.0L V6 Twin Turbo is in $64,395 Luxury form; a maxed-out Platinum, with every option ticked, is $87,465.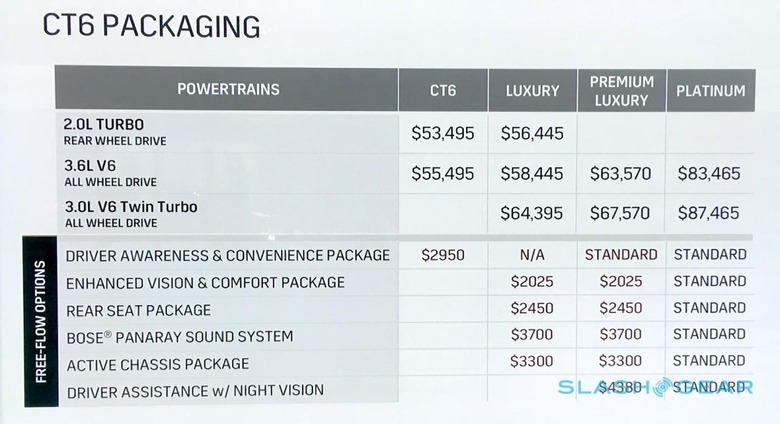 Cadillac predicts buyers will skew toward to the V6 cars initially, but with 2.0L sales growing as drivers come to realize it's powerful enough – and the CT6 light enough – to escape the sense of base-engine penalty.
Things get even more interesting next year. Cadillac initially planned to launch its semi-autonomous driving features, dubbed Super Cruise, alongside the CT6 when the car appears in dealerships from March, but has subsequently pushed that back until 2017.
When it arrives, Super Cruise will effectively be able to take over on the highway, handling lane-keeping, speed, and following the traffic ahead all of its own accord. Unfortunately, if you buy a CT6 now you won't be able to upgrade to the semi-autonomous system later; Cadillac wouldn't tell me exactly what hardware is different, but did confirm that it won't be available retroactively.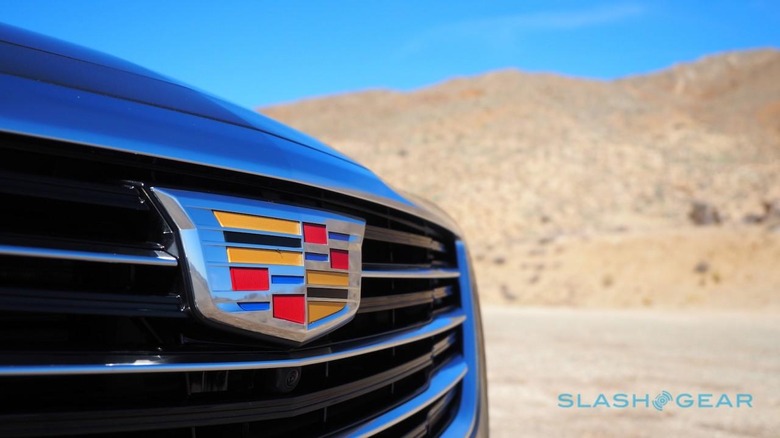 Cadillac rebuilt its reputation on a few key pillars. American luxury, for one, and legitimate performance prowess on another. Now, with the CT6, the challenge is more mainstream and, as a result, even greater.
The German trio are the de-facto choice, not only because they make great cars but because they have the name cachet and brand perception to frame those vehicles. With the 2016 CT6, Cadillac has demonstrated it can design and build a car that drives as well, that looks as striking, and that cossets with the same luxury and technology.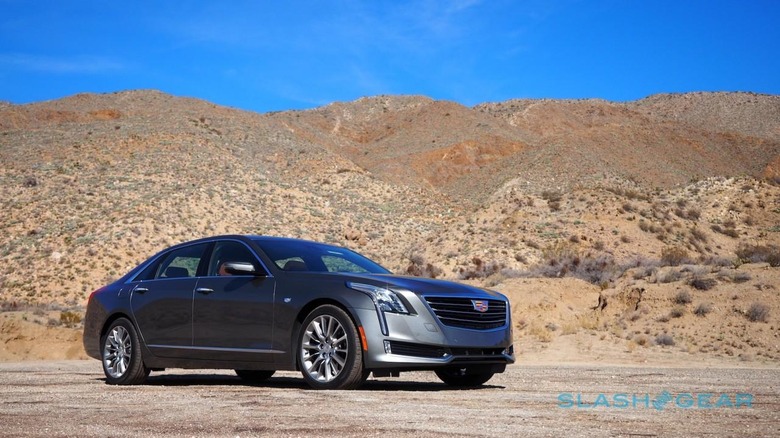 NOW READ: Driving the 640HP 2016 Cadillac CTS-V
If the S-Class, 7 Series, and A8 have shown us anything, though, it's that the car in and of itself isn't enough. Dealer experience, marketing, and that general feeling that you've bought into an exclusive, coveted club might be dismissed as window dressing by some, but they're part and parcel of the flagship sedan experience.
The core product is good. Better than good, in fact. Cadillac now needs to demonstrate its resurgent brand has the walk to match its talk, and that the 2016 CT6 is indeed the whole package.
[gallerybanner p="424078"]