2020 Chevrolet Bolt EV range increases over entry Model 3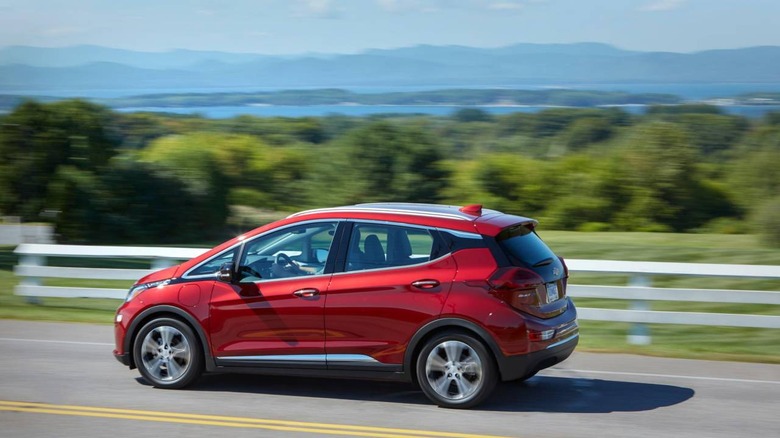 The 2020 Chevrolet Bolt EV is getting a range increase, with the Model 3 competitor stretching how far it will go on a charge by almost 10-percent – though not in the way you might have expected. Set to arrive in Chevy dealerships later this year, the updated 2020 Bolt EV will also get some new color options.
That'll include Cayenne Orange Metallic, for those who really want their electric hatchback to stand out, and Oasis Blue. However it's the battery updates which are most striking.
The 2020 Bolt EV will be rated for 259 miles of range on the EPA's testing, Chevrolet says. That's 21 miles more than the current car is rated for, at 238 miles on a full charge. While you might have predicted Chevy would make the switch by dropping in a bigger battery pack, in actual fact the EV's 66 kWh lithium-ion system is the same size.
What's changed is how efficient the 288 cells that make up the overall battery are at producing energy. Describing that as "small but impactful changes to the cell chemistry," Chevrolet says its electrodes are more effective without having to force new structural changes to the car.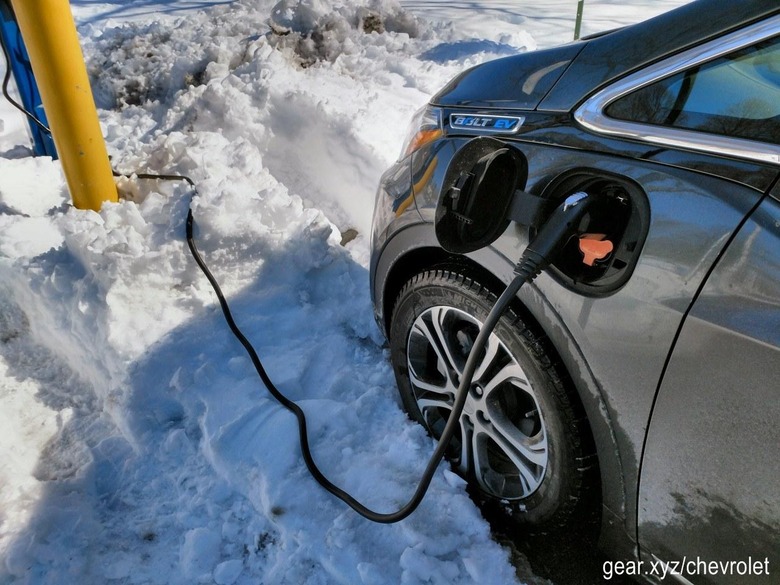 It's a welcome improvement, not least because the sticker price of the 2020 Bolt EV – which will be $37,495 including destination, but before any taxes, other fees, or state/federal incentives – remains the same as the 2019 model. It also leaves the Chevrolet more competitive than Tesla's Model 3, at least when it comes to the entry-level. The cheapest Model 3 Standard Range Plus, for example, is rated for 240 miles on a full charge, with its pre-incentives price coming in at $38,990.
In our time with the existing Bolt EV, we've been impressed by just how much range Chevrolet has managed to squeeze out of the car. Indeed, many reports point to the official EPA range estimates being on the conservative side. As ever, how much driving you can do before you need to plug in depends on the sort of roads and driving conditions you're facing, with temperature being a particular factor.
When it comes to charging, meanwhile, Chevy still doesn't have its own network as Tesla does with Superchargers. The automaker says that the 2020 Bolt EV should charge in full in approximately ten hours on a 240V Level 2 connection, or gain up to 90 miles of range in 30 minutes with a DC Fast Charge station. At the other extreme, a 120V outlet will put approximately four miles of range onto the gage for every hour plugged in, suggesting it could take almost three days to fully charge a drained Bolt EV that way.