Chevrolet's 2017 Camaro ZL1 priced up, and it's a 650HP monster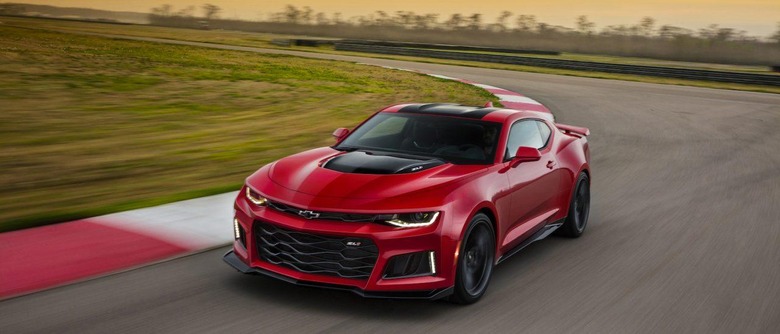 Chevrolet has priced up the hottest versions of its Camaro, the 2017 Camaro ZL1 and 2017 Camaro 1LE, challenging Ford's 2017 Mustang Shelby GT350 head-on. The 2017 Camaro ZL1 is Chevy's most powerful version of the car in its fifty year history, pumping out an astonishing 650 horsepower from its LT4 6.2-liter V8 supercharged engine.
If you're keeping count – and plenty of pony car fans are – that shapes up very nicely indeed against the GT350, which musters 526 horsepower from its 5.2-liter V8. Indeed, it's also 10 HP more than Chevrolet first estimated.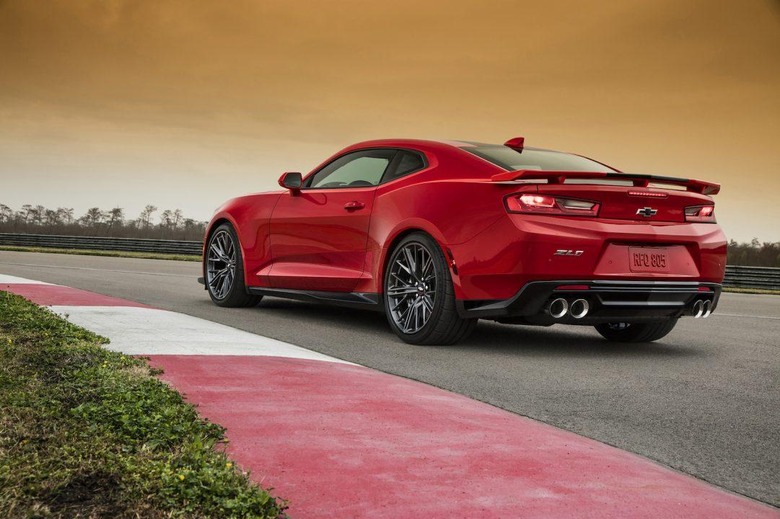 In the Camaro ZL1, it's sufficient for a 0-60 mph run in 3.5 seconds and an 11.4 second quarter mile, with the 2017 ZL1 hitting 127 mph in that time. Not bad at all for a road-legal racer.
Meanwhile, since stopping is kind of important too, the ZL1 takes 107 feet to go from 60 mph to a standstill according to Chevy's figures. That's wearing the standard-fit tires, too, and 6-piston front calipers on the Brembo brakes.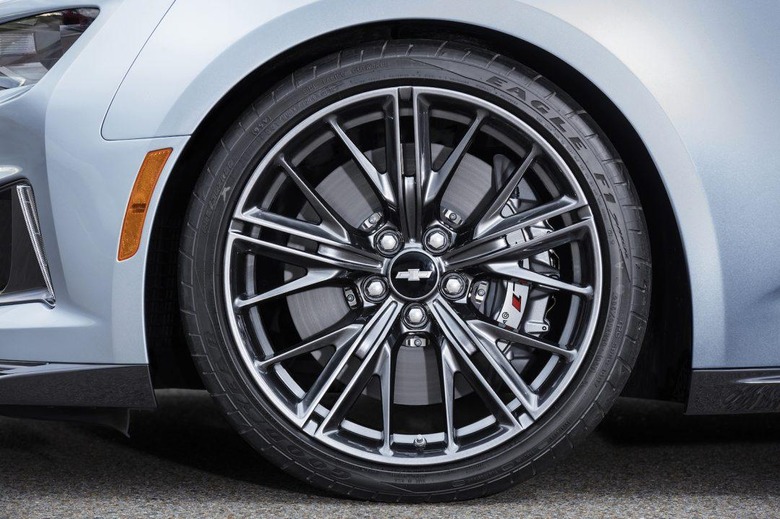 Compared to the previous car there's a 220 pound cut in weight, and you still get a choice of coupe or convertible body style, and of either a six-speed manual gearbox or, optionally, a 10-speed automatic transmission. As is so often the case these days, you'll need to auto to hit Chevrolet's top performance figures.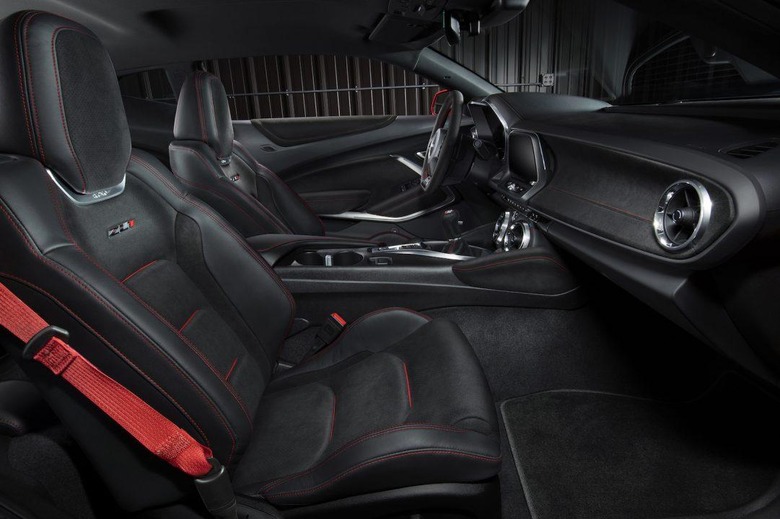 Inside, you get Recaro seats as standard, plenty of grippy suede – including on the wheel and shifter knob – and, optionally, the Performance Data Recorder that logs track metrics and overlays them onto a video feed from the front of the car, stored to an SD card in the glove compartment.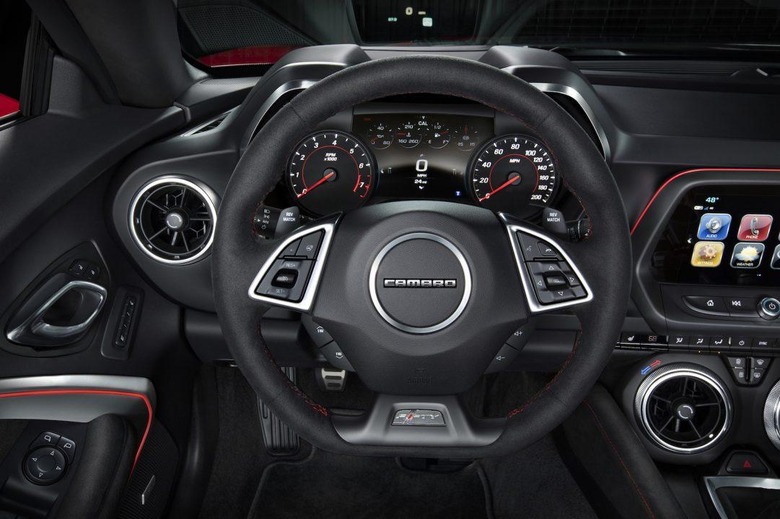 Impressively, despite the power the 2017 Camaro ZL1 coupe will start at $62,135, while the convertible will begin at $69,135 when both go on sale later in 2016.
2017 Chevrolet Camaro ZL1:
As for the 2017 Camaro 1LE, that's a package on top of the regular V6 and V8 cars. If you have the V6 LT, you're looking at $4,500 for the Camaro SS's FE3 suspension, a 5.2 second 0-60 mph time, 0.97g cornering, and 60-0 mph braking in 112 feet.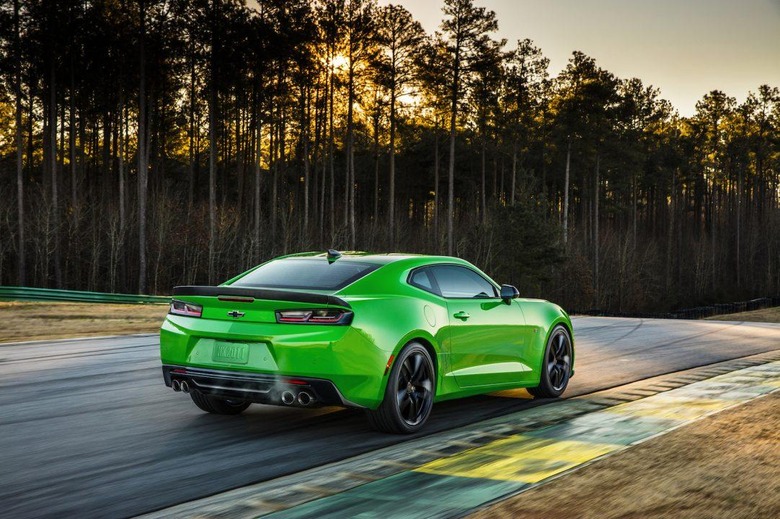 NOW READ: Track-time with the GT350
Start with the V8 1SS, however, and $6,500 gets you the ZL1's electronic limited slip differential, FE4 suspension, and Magnetic Ride dampers. Altogether, that's good for a 4.2 second 0-60 mph time, 1.02g max cornering, and a 107 foot 60-0 mph braking distance.
Like the ZL1, both 1LE packages will go on sale later this year.
2017 Chevrolet Camaro 1LE: