Check your Amazon account for a surprise from Apple today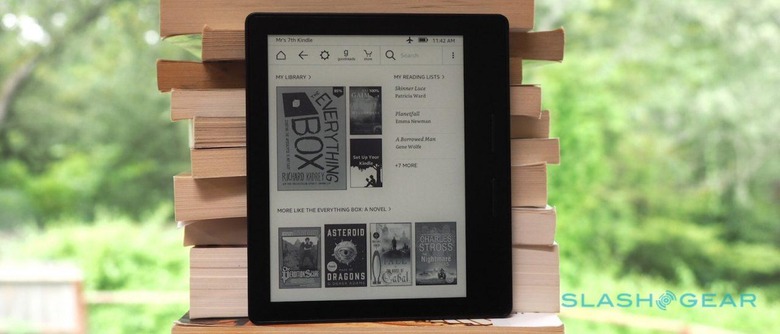 We may receive a commission on purchases made from links.
If you're an Amazon customer who has bought ebooks in the past, you might have a pleasant surprise waiting for you in your account today as the retail behemoth starts delivering Apple credits. The refund comes as part of Apple's settlement over ebook price fixing allegations, with anybody who bought Kindle titles from five specific publishers due to get a percentage of the purchase price back: today, it's the turn of Amazon's customers.
"Apple, Inc. (Apple) funded this credit to settle antitrust lawsuits brought by State Attorneys General and Class Plaintiffs about the price of electronic books (eBooks)," Amazon's email to Kindle customers reads. "As a result of this Settlement, qualifying eBook purchases from any retailer are eligible for a credit."
In order to qualify, you need to have purchased an ebook published by Hachette, HarperCollins, Simon & Schuster, Penguin, or Macmillan, between April 1st, 2010, and May 21st, 2012.
The credits for Kindle users are showing up automatically today – Amazon is doing all the calculations and claims itself, though does say that if you believe you were due some money back but haven't see it, to contact customer services. If you bought but returned an ebook, that title won't qualify.
As for what you can spend the money on, that needn't be another book. Amazon says the credit will work just like a regular gift card, applicable to pretty much anything the retailer offers, bar other gift cards and "certain subscriptions".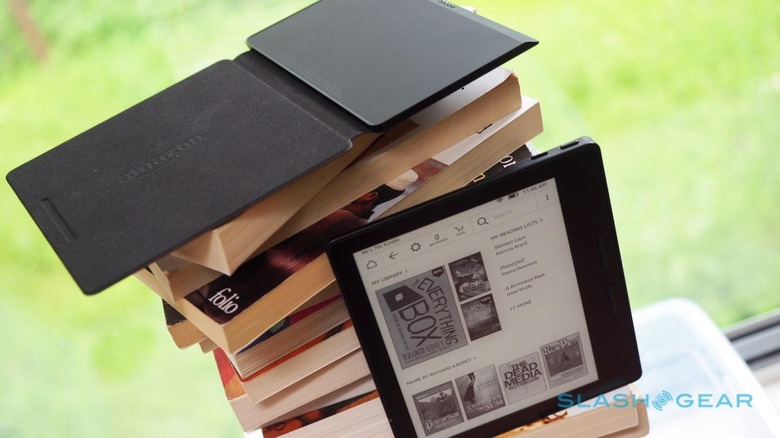 The only other difference is that the credit will expire in twelve months if not used. Exactly how much you'll get depends on what titles you bought and how much you paid for them.
Apple's settlement to avoid antitrust proceedings came after the company was investigated over potential price-fixing with the big publishers, cutting deals that artificially kept the cost of ebooks high through preferential pricing.
NOW READ: Amazon Kindle Oasis review
The Cupertino firm agreed to pay around $400m to as many as 23 million ebook customers across a variety of platforms, in addition to $50m in legal fees.
Individual publishers involved have also had to cough up refunds to users, with estimates in late 2012 suggesting that could be as much as $1.32 per eligible title.
MORE Amazon