Amazon to Kindle customers: There's an antitrust refund incoming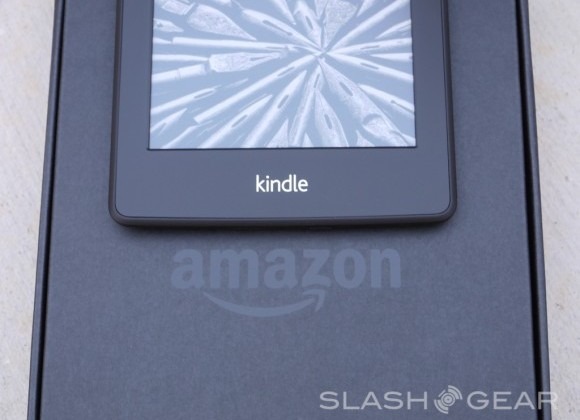 Amazon has begun notifying Kindle users that they may have a refund on ebook purchases in the pipeline, in the aftermath of the antitrust settlement around price-fixing by publishers. The message, sent out to users "in most US states and territories" impacted by the decision today, confirms that Kindle shoppers will be among those to gain from a $69m fund set up by Hachette, HarperCollins, and Simon & Schuster, with the Attorneys General estimating that the refund will amount to $0.30 to $1.32 apiece on eligible ebooks.
For those ebooks to be eligible, they need to have been purchased between April 2010 and May 2012, and of course have been published by one of the three settling publishers. The settlements themselves are still yet to be approved by the Court, Amazon warns, something which isn't expected until February 8, 2013.
"In addition to the account credit, the settlements impose limitations on the publishers' ability to set e-book prices" Amazon highlights. "We think these settlements are a big win for customers and look forward to lowering prices on more Kindle books in the future."
Credits from the fund will automatically be added to eligible Amazon users' accounts, though they will also be able to request a check instead. However, if individual customers want to sue any of the three publishers individually, they'll have to opt-out of the settlements.
"If the Court approves the Settlements, eligible consumers like you will receive automatic credits to your E-reader accounts. The credit can be used on any purchases of E-books or print books. The amount of your payment has been determined based on the qualifying E-book purchases identified by Amazon.com in your E-reader account" Amazon
Finally, Amazon points out, a separate suit against Apple and two remaining publishers is on course for a trial in 2013.
Amazon email to customers:
Dear Kindle Customer,

We have good news. You are entitled to a credit for some of your past e-book purchases as a result of legal settlements between several major e-book publishers and the Attorneys General of most U.S. states and territories, including yours. You do not need to do anything to receive this credit. We will contact you when the credit is applied to your Amazon.com account if the Court approves the settlements in February 2013.

Hachette, Harper Collins, and Simon & Schuster have settled an antitrust lawsuit about e-book prices. Under the proposed settlements, the publishers will provide funds for a credit that will be applied directly to your Amazon.com account. If the Court approves the settlements, the account credit will appear automatically and can be used to purchase Kindle books or print books. While we will not know the amount of your credit until the Court approves the settlements, the Attorneys General estimate that it will range from $0.30 to $1.32 for every eligible Kindle book that you purchased between April 2010 and May 2012. Alternatively, you may request a check in the amount of your credit by following the instructions included in the formal notice of the settlements, set forth below. You can learn more about the settlements here:

www.amazon.com/help/agencyebooksettlements

In addition to the account credit, the settlements impose limitations on the publishers' ability to set e-book prices. We think these settlements are a big win for customers and look forward to lowering prices on more Kindle books in the future.

Thank you for being a Kindle customer.

The Amazon Kindle Team