CES Day 4: webOS is back, and we play Ouija printing!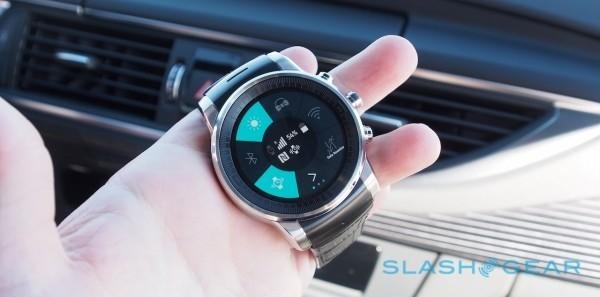 CES day four (technically day 3, but we're counting Monday's pre-event as a day anyway) brought a lot of fun little gadgets and toys. There was more VR, some point-and-shoot cameras, and even a printer that's not a printer. More Internet of Things stuff was announced, and in case you weren't sure, SD cards are NFC-capable, now. The car of the future drove into our hearts, and we got a quick look at the light bulb that might make you less cranky in the morning.Misfit's Bolt does one thing really well, but has a few other tricks up its sleeve. In communicating with your other wearables, Misfit's bulb knows your sleep pattern, and starts to illuminate your room gently, waking you up naturally. It's not a new narrative, this "wake by light" thing, but Misfit's angle on it is unique, and forward-thinking.
The Golf R Touch is all-touchscreen in-dash heaven. No more dials — just a screen. The big screen brings you all the things you'd want in a car's dash, and provides a tactile response so you know where your hand is on-screen. It's like a virtual dashboard, and will take some getting used to, but man is it cool.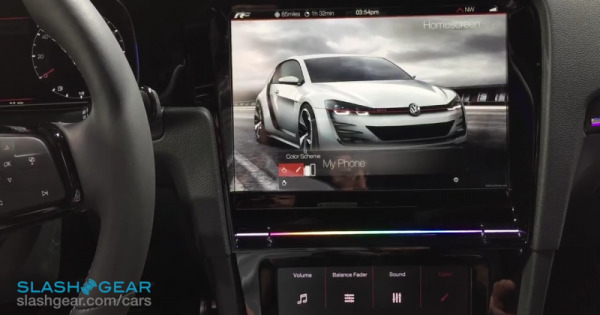 Toshiba brought out an NFC-capable SD card at CES, which has some interesting use-cases. We've had WiFi cards for some time, but NFC could be a neat way for file transfer sans-signal. For an event like CES, where WiFi is always rough, an NFC SD card would be really handy.
Incipio unleashed a few new connected home gadgets, which bring your outlets and light bulbs to life. For Apple fans, all of Incipio's new stuff is HomeKit enabled, too. Here we go with the IoT!
Zuta labs brought us the printer of the future. Maybe. Or it's a new-look Ouija, we don't know. The little "printer" rolls around on a piece of paper and prints from a device it's paired to via Bluetooth. It's like a Roomba-in-reverse.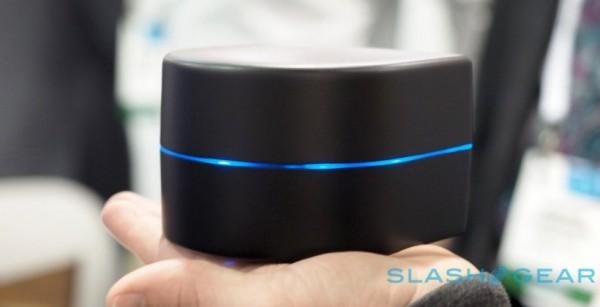 We also got to see what Immersis has planned for living-room VR. Like the whole living room. A periscope juts above the couch, slathering your walls with images. Scary, or cool? You tell us.
Canon also showed off their new point-and-shoot cameras for us. If you're the type to still tote around a camera in addition to your smartphone, they're worth a look.
Razer also wowed us with their Forge TV console, which promises big things for mobile gaming. You'll also get Android TV capabilities and Google Cast, too.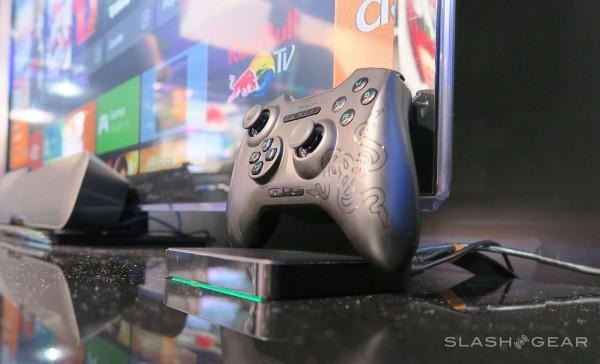 We also went hands-on with Audi's webOS watch, and we finally find a reason to like webOS! The smartwatch has possibly the best build we've seen on a smartwatch yet, and tracking a finger around the edge of the display is handy. Build quality is matched by the car it's paired to, as Audi had a hand in this one, so you know it's premium.
Tomorrow is the final day at CES, and we'll be sticking around to catch all the fun little things we've yet to see. Stick around, and please check our CES 2015 tag for all your CES info!