Volvo's car subscription plan: Everything you need to know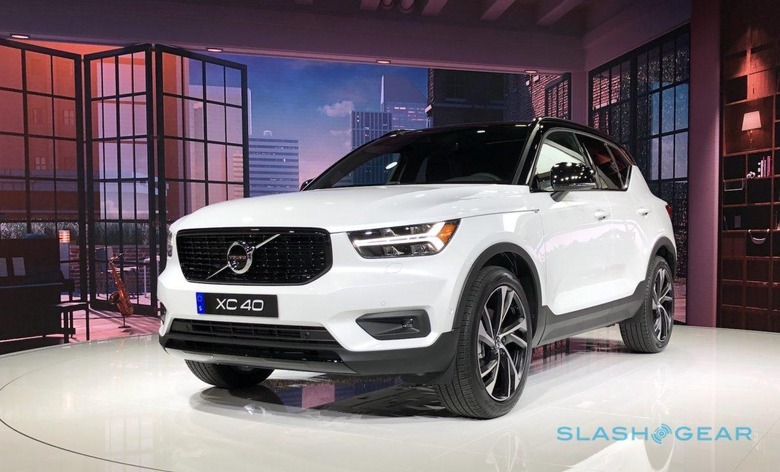 Care by Volvo may not be a new car, but the subscription car service is certainly one of the most interesting announcements at the
this week. Volvo's alternative to leasing or financing a 2019 XC40 is a recipe for simplicity: pay $600 per month, for two years, and the automaker covers everything bar the fuel. It's the most affordable car subscription we've seen so far: read on for everything you need to know.
There are two cars, and two prices
The cheapest Care by Volvo plan
, plus tax. That gets you a 2019 XC40 AWD Momentum with the Premium Package, which includes the Vision Package, heated front seats and steering wheel, the panoramic roof option, and 19-inch Black Diamond Cut wheels. If you were buying it traditionally, it'd be priced at $41,445.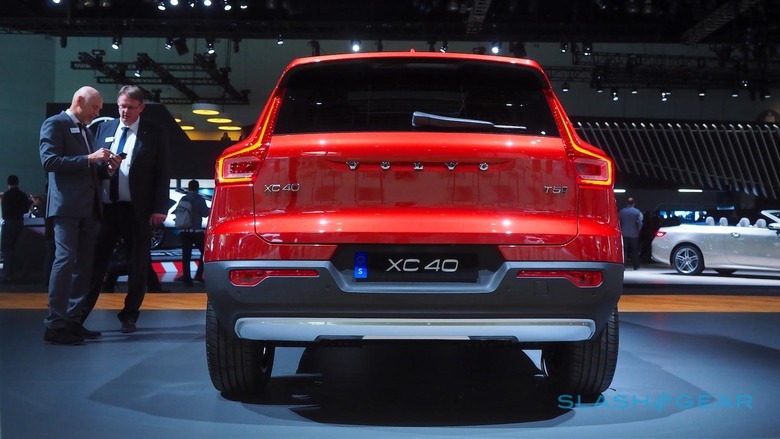 For $700 per month plus tax, meanwhile, there's the 2019 XC40 AWD R-Design with the Premium Package. That has the same equipment as the Momentum, but throws in the Advanced Package, Harman Kardon premium sound upgrade, and 20-inch, 5-double-spoke Matte Diamond Cut wheels. In that configuration, it's priced normally at $43,140.
Both are based on a 24 month subscription, with 15,000 miles of driving per year. After that point, you can simply hand the car back. Alternatively, after twelve months, you can choose to switch to a different Volvo and renew for a further 24 months.
More cars are coming
Care by Volvo is starting out with
, but it won't end there. Volvo tells us it plans to add other models from its line-up progressively, likely including the XC90 full-sized SUV, the S90 and V90 Cross Country sedan and wagon, and the XC60 midsize SUV. How much those will cost each month remains to be seen, but the idea is that after twelve months you'll be able to switch between the XC40 and another option depending on how your circumstances might have changed.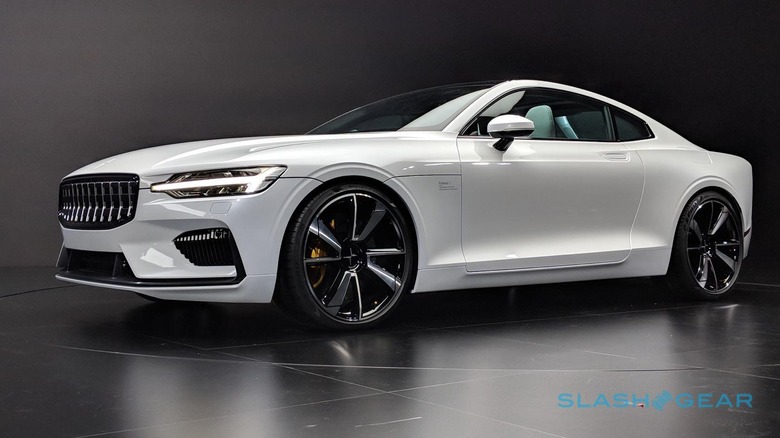 Down the line, meanwhile, Polestar will be wading in. The electrified spin-off brand will be launching its Polestar 1 sports car
with a similar subscription scheme
, though pricing there hasn't been finalized yet. According to Polestar, the idea is that a driver under its subscription package would be able to temporarily borrow other cars from the Volvo range depending on need: if you had a road-trip, for instance, or needed to transport a larger number of people.
The insurance is simple - and complicated
Figuring out the best insurance usually requires lots of cross-comparison shopping online, and interminable phone calls. A Care by Volvo subscription, however, has just one plan. It's fairly straightforward in Europe, where Volvo actually owns the insurance company it's using for Care by Volvo coverage. In the US, however, regulations prevent the automaker from providing, or even giving advice on, insurance products. So, that's being handled by Liberty Mutual.
The biggest question we've heard is how driver risk will be assessed. Insurers are generally very interested in traffic accidents, speeding tickets, young or old drivers, or other factors which might indicate a higher-than-typical likelihood that someone is going to be riskier behind the wheel. Liberty Mutual will certainly be interested in those factors too, but unlike with a traditional insurance policy where higher risk means higher premiums, in this case it'll be a black or white decision.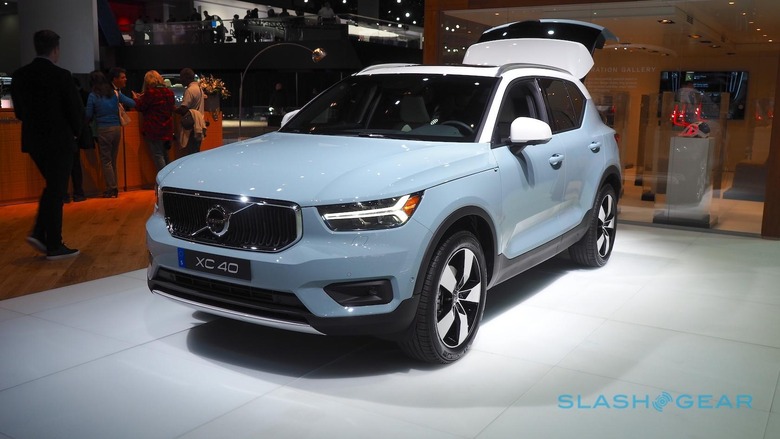 If you don't qualify by Liberty Mutual's criteria, indeed, that's basically it. There's no option to pay more for a Care by Volvo subscription, just like how even if you're an incredibly safe driver you won't qualify for a discount. You're either approved for the single plan Liberty Mutual has cooked up, or you're not.
Everyone in the household is covered
When you sign up for Care by Volvo on the automaker's site, that triggers a call from a concierge. They're responsible for not only getting more details about the primary subscriber, but getting all the names of other people you live with. The insurance policy is designed to cover any named driver in that household, whether they're a spouse or a teenager who just passed their test.
Again, it'll all depend on whether you fall within Liberty Mutual's brackets of criteria, or otherwise. If you don't, you'll be free to buy or lease an XC40 in the usual way, but Care by Volvo will be off the table.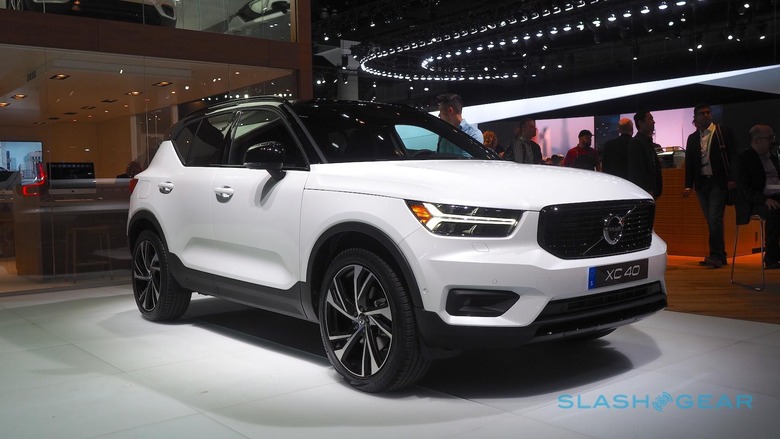 Care by Volvo won't take your trade-in
If you're moving to Volvo's new subscription from an existing lease, it's easy: you hand back your old car, and get a new XC40 instead. If you own your existing vehicle, however, things are a little trickier. There's no process for trading-in a car as you would usually find were you buying or leasing something in the traditional manner.
MORE Why the XC40 could be Volvo's safest SUV yet
Instead, trade-ins are handled separately. When you speak to the Care by Volvo concierge, they'll ask if you have a car you want to get rid of. They'll tell the Volvo dealership you nominate to handle your subscription, and it'll be up to them to offer a price for the vehicle.
Since it's separate from the Care by Volvo scheme, there's no obligation for that dealer to buy the car. However, it also means that the subscriber is free to shop around multiple Volvo dealerships – with the knowledge that you're getting the same subscription price no matter which you opt for – or, alternatively, to sell the car to a different dealership altogether, or privately through Craigslist or other services.
It covers everything but gas - and Volvo can even help you there
Volvo is keen to point out that its car subscription isn't necessarily a value strategy, at least not in dollars and cents. The goal is to take some of the stress out of car ownership: no calling around insurance companies to get different quotes; no budgeting for servicing, or maintenance issues like wipers and brake pads. At the end of the 24 months you simply hand the car back or, like an Apple iPhone Upgrade program, after 12 months pick another Volvo vehicle and renew for another two-year subscription.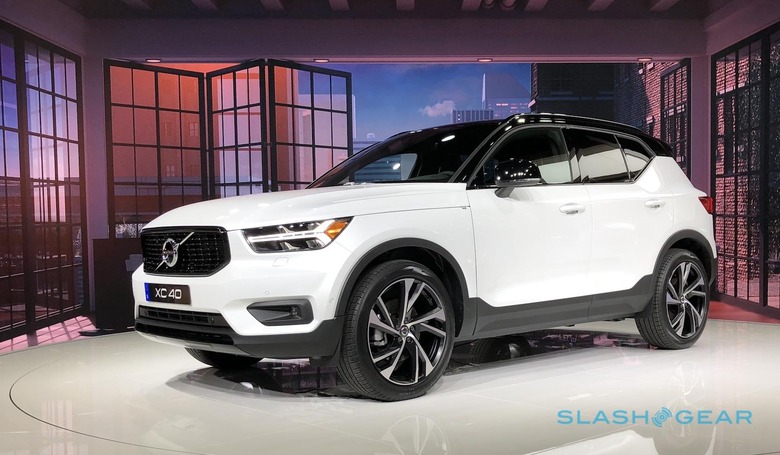 Indeed, the only thing you need to think about is putting gas in the XC40, and Volvo even has a way to help there – depending on where you live. The company is running a fueling concierge trial in San Francisco currently, where drivers of Volvo cars are able to arrange to have their vehicle picked up, the fuel tank filled, and then the car returned, all organized through an app on their phone. All that's really left at that point is having a driver supplied, something Volvo would presumably say it's working on with its autonomous driving research.
Sign-ups are open now
Volvo tells us it has had more than 2,000 "hand-raises" since it announced Care by Volvo in September. Now, sign-ups are open, and the big question is how many of those expressions of interest will convert to actual subscribers.