Car Candy: The Hottest Cars From Geneva In Photos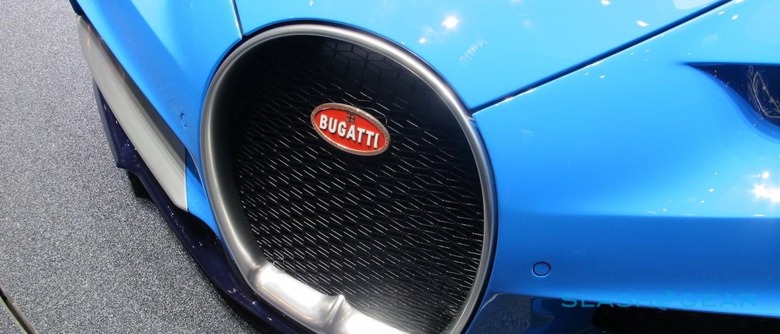 Public days are on through this weekend at the 2016 Geneva Motor Show, but because not everyone can make it to Switzerland to walk the Palexpo show floor, we're bringing some of the best car candy from Geneva, straight to you. No auto show can boast the irresistible supercar candy that we can find here, and this year there seemed to be more than ever.
Koenigsegg brought its buffet of quad-digit horsepower transformers, including the Agera Final, Agera RS, and Regera models. The latter of which is said to push more power to the wheel than the Bugatti Chiron's nearly 1,500 horses. The Swedish hybrid torpedo boasts an ultra-light curb weight of 3,505 lbs, a whopping 1,000 lbs less than the Chiron.
Though the Regera is not quite swathed in the same level of finery, and it's also a little slower to 60 mph—2.8 seconds to the Chiron's 2.5—despite the lighter frame. Koenigsegg also wins the award for coolest doors, pretty much ever.
Aston Martin stunned with the DB11, the first in a new line of cars from the Gaydon, U.K. luxe sports carmaker. The twin-turbo V12 calls on 600 ponies when needed, but employs clever cylinder-deactivation, essentially dropping to six-cylinders when in traffic or casual driving around town.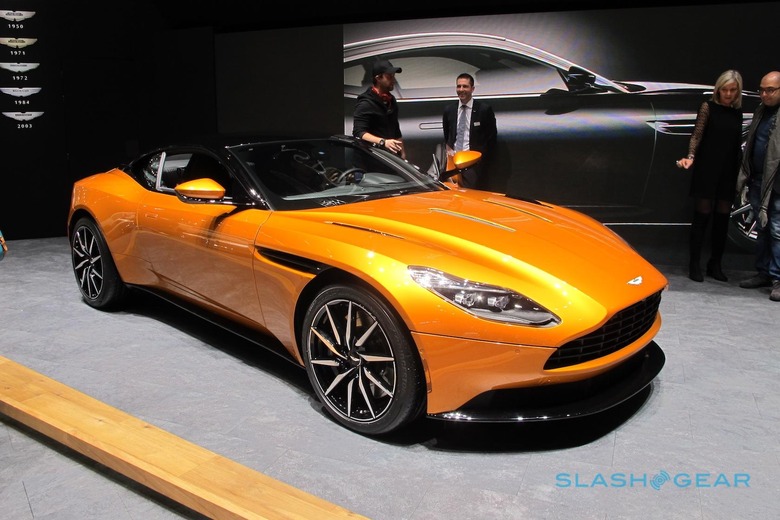 The DB11 shares much of the styling we loved on the DB9, but is decidedly smarter, and more beautiful. While there are plenty of hidden aerodynamic features you can't see, we love what our eyes can absorb.
The McLaren 675 LT Coupé is on display in its exclusive "Solis" yellow color, and while only 500 examples will be available, each car should count as more than one, with all of that twin-turbo V8 presence.
The 675 LT Coupé can hit 60 mph in under 3.0 seocnds, but perhaps more impressively, can hit 124 mph (200km/hr) in only 8.1 seconds. Especially impressive with the doors outstretched, this is some flexing of British ingenuity we'd like more of.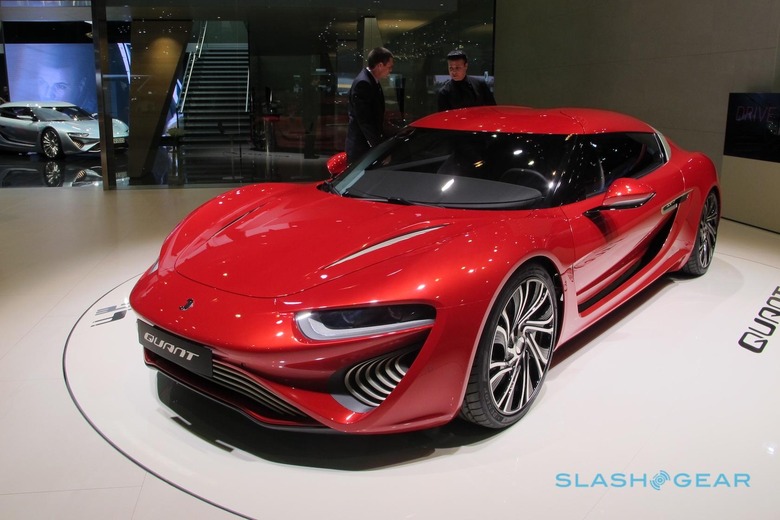 Quant had its new FE nanoFlowcell car on display. The FE requires two separate fuel tanks, and runs on one part positively charged ionic liquid, and one part negatively-charged ionic liquid. The conceptual car also features a wood interior that has hidden capacitive-touch controls that are illuminated when the car is switched on.
See more of the cars in Geneva, including the Bugatti Chiron, the cars on the Arash Motor Company stand, the Lamborghini Centenario, the Chevrolet Corvette Grand Sport, the playfully-colored Ruf Porsches, and many more exotics in our gallery below.
[gallerybanner p="431100"]