McLaren goes bespoke-crazy with Geneva carbon customs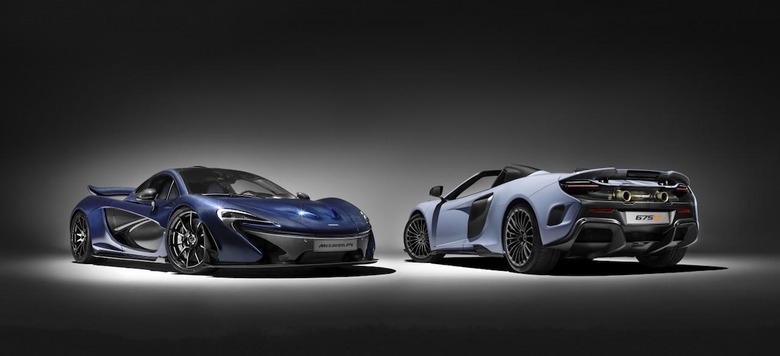 If every car show has its unofficial theme, then Geneva's is ridiculously bespoke luxury, and McLaren is bringing a pair of its own examples of automotive excess. In fact, it's the McLaren Special Operations (MSO) team that has taken the lead in Switzerland this year, first crafting a fully carbon fiber-bodied McLaren P1 to turn the already-at-11 hypercar up to 12.
The P1 isn't, ordinarily, accused of being either shy or retiring, but MSO's treatment makes it even more distinctive. Starting out with one of the mere 375 cars manufactured – production having ceased in December 2015 – the show car has a full visual carbon fiber body with a "Lio Blue" tinted lacquer that's been hand-applied.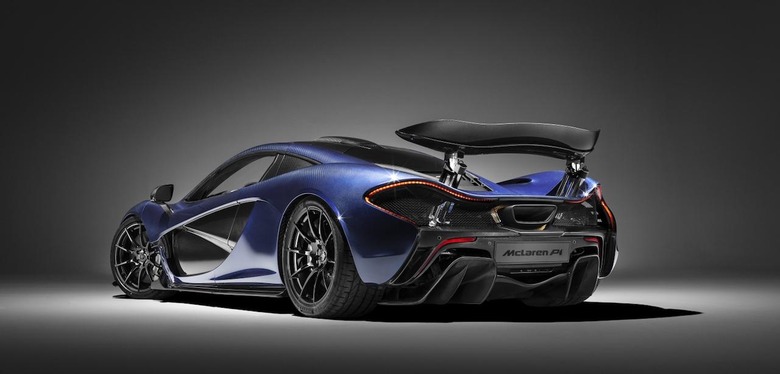 If that's not striking enough, MSO adds gloss black wheels and – in a nod to the McLaren F1 – a 24-carat gold exhaust headshield. That's not just luxe for its own sake, mind; gold is prized among race car manufacturers for its heat-transfer abilities, and the F1's engine compartment was lined with the pricey metal.
Inside, meanwhile, the interior has been redone completely with carbon black Alcantara picked out with contrast blue stitching.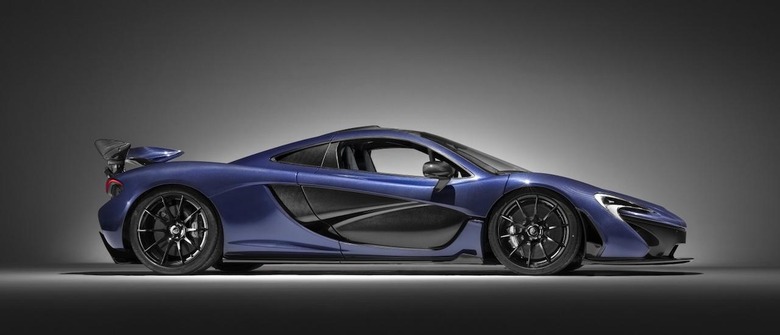 McLaren's second show car is a MSO-fettled 675LT Spider, the latest limited-edition to roll out of the British firm's factory. Finished in a one-off "Ceramic Grey" paint job, the 675LT Spider by MSO gets extra carbon-fiber to trim its weight even further.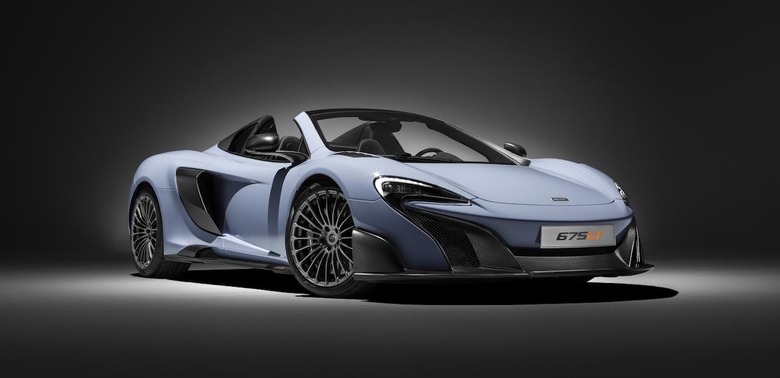 So, the retractable hard roof and tonneau are now made of satin carbon-fiber, cutting 2.2 pounds but still operating at up to 19 mph. The airbrake, which pops up during extreme braking, is body-colored on top, but exposes its natural carbon-fiber weave when lifted.
Meanwhile, the front bumper, end plates, side skirts, side intakes, and rear bumper all also get the visual carbon-fiber treatment.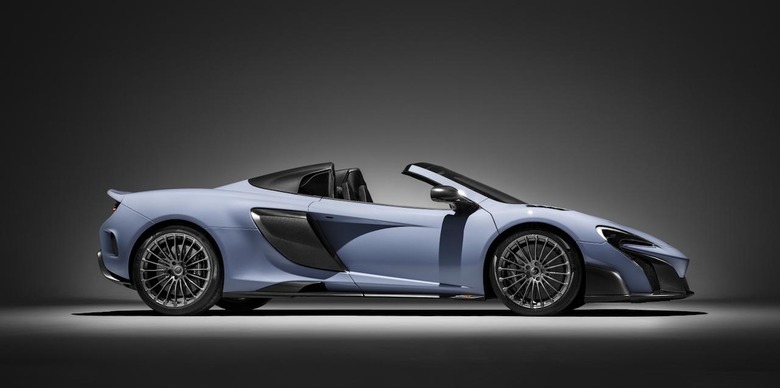 McLaren has left the engine the same, though that's no great hardship since we're talking about a 3.8-liter twin-turbo V8 that musters 666 HP and 516 lb-ft. of torque.
That's sufficient for a 2.9 second run from 0 to 62 mph, while getting to 124 mph from a standstill takes just 8.1 seconds. Top speed is a heady 204 mph.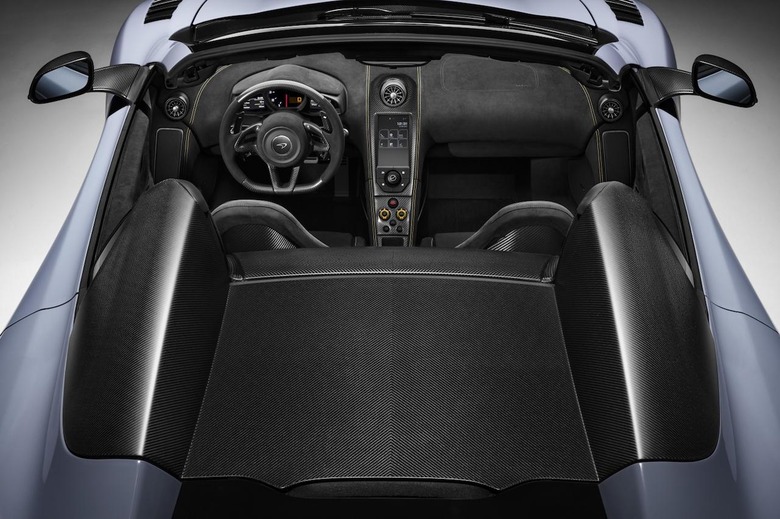 You'll enjoy that – or, more accurately, the 500 buyers of the 675LT Spider will, with all cars already spoken for – from the snug cabin, into which MSO has thrown black Alcantara-trimmed racing seats with contrast Xenon Yellow stitching.
There's also Solis gold trim to the Active Dynamics Panel controls, visually matching the 24-carat gold heatshield for the titanium exhaust system that's visible through the engine bay glass.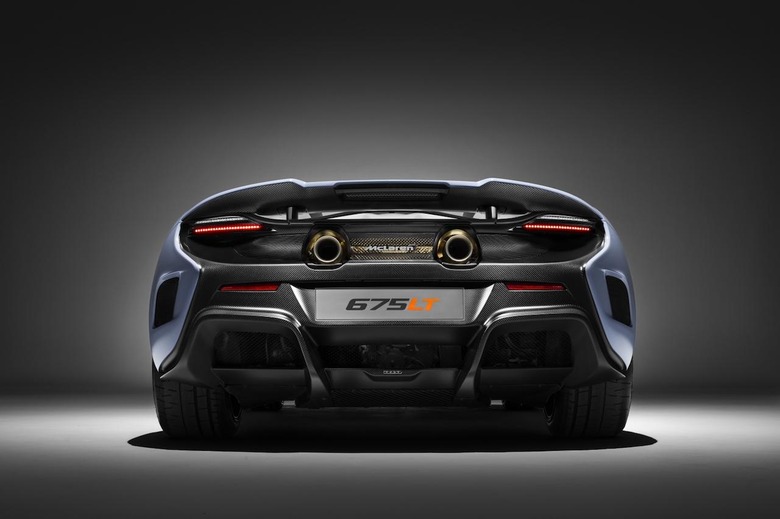 NOW READ: 2016 McLaren 650S Spider Review
However, it's not just this expensive pair which will be making their debut in Geneva. McLaren is also teasing a new addition to its Sports Series range, that will appear publicly for the first time at the Swiss show.
The automakers most – in relative terms – affordable and mass-market cars, the Sports Series already includes cars like the McLaren 540C, but will gain a new family member in just a few weeks time.