McLaren 540C Coupe Hits 62mph In 3.5 Seconds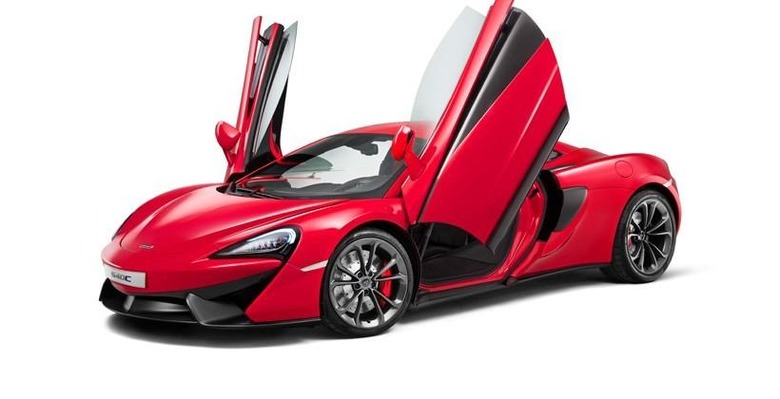 McLaren has been busy over the last few months adding new cars to its Sports line up. The first to go into that line was the McLaren 570S coupe. Now at the Shangahi Auto Show McLaren has added a second car to that Sports series of cars called the 540C Coupe. This car is hailed as the most attainable McLaren yet and will be offered globally starting at £126,000.
McLaren is taking pre-orders on the car now with deliveries set to begin in early 2016. The car uses a carbon chassis to save weight. It has a 3.8L twin-turbo V8 engine under the hood. That engine produces 540PS at 7500 rpm and 540nm of torque. McLaren also fits the car with stop-start technology to bring efficiency to the car.
McLaren says that the carbon fiber MonoCell II chassis allows the car to be very lightweight tipping the scale at 2890 pounds. The body panels of the car are aluminum to shed even more weight. The 540C is rear-wheel drive with power going to the road via a 7-speed SSG gearbox.
With the lightweight design and power, McLaren says that the car will reach 62mph in 3.5 seconds and can reach 200km/h in 10.5 seconds. The top speed of the car is 199mph. Despite the performance, McLaren says the car gets 25.5 mpg on the EU combined cycle.
SOURCE: McLaren