Cadillac Elmiraj Could Spawn Huge Halo Production Coupe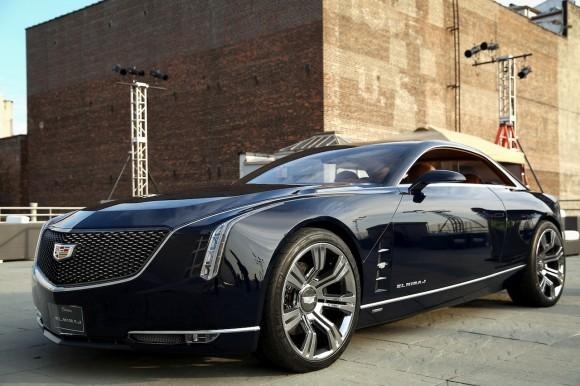 Cadillac appears close to green-lighting a production version of the striking Elmiraj concept, the monster touring coupe pitched right at BMW's 6-Series, with GM president Mark Reuss saying it's "the car Cadillac needs." Elmiraj, first previewed back in August and then brought out to a broadly positive reception at a number of car shows, was initially seen as a styling exercise at most, given GM's luxury arm was seen as next building a flagship sedan to best challenge the high-end. However, the greater potential for a hyper-luxe coupe to grab mindshare seems to be giving GM execs second thoughts.
"You make a statement with a coupe" Reuss, who would be responsible for the eventual decision over Cadillac model strategy, told USA Today at the LA Auto Show. "You don't make that statement with a sedan."
Elmiraj is the latest in a number of distinctive concepts Cadillac has used to develop its design language, including the Ciel droptop of 2011, and stretching all the way back to the Cadillac Sixteen sedan of 2003. A four-seater that's over 5.2m long, it has a 4.5-liter twin-turbocharged V8 under the hood that's good for around 500 HP, and even a nod to practicality on the inside, with electric front and rear seats that can all motor forward to make accessing the back more graceful.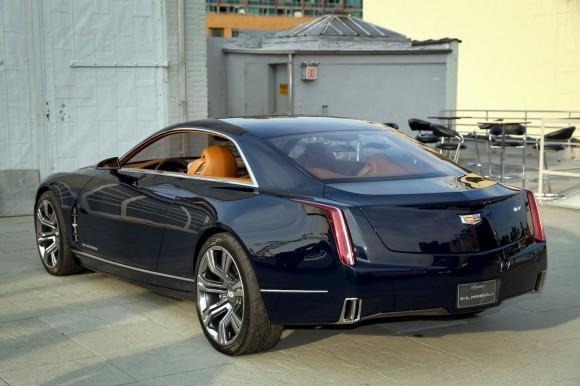 However, the track record for Cadillac concepts to reach production has been mixed. GM initially flirted with the idea of a V12 commercial version of the Sixteen, but dropped the scheme as it observed the car market shifting away from huge engines. Industry fashion similarly killed plans for a production Ciel, too, with GM execs uncertain whether a $100,000+ convertible would muster sufficient sales to make developing it worthwhile.
On the flip side, the Cadillac ELR – the company's Tesla-rivaling extended range hybrid which so impressed us earlier this month – got permission to launch after being previewed by the 2011 Converj concept.
While Cadillac execs wouldn't be drawn by SlashGear's most persuasive attempts to detail the upcoming roadmap, they did say that there is a definite space at the top end of the range which would be as much responsible as a "halo" setting out the brand ethos as it would be for sales. 70-percent of Cadillac ATS buyers are new to the marque, the execs pointed out, evidence that its attempts to reinvent itself from first choice of flabby octogenarians to a legitimately sporting alternative to German rials is working.
"You can't just decide to make a new S-Class" Cadillac communications manager David Caldwell pointed out to us, referring to Mercedes-Benz perennial über-sedan (even more technologically advanced in its 2014 iteration).
For Cadillac, therefore, it's a case of choosing the models that will give it most bang for its development buck, leveraging new design and production techniques such as the 3D scanning that was used so extensively in the Elmiraj's creation. The company has already confirmed that the new model will be rear-wheel drive, with Cadillac aiming to have it on the market within two years.