Cadillac adds Powermat and Qi wireless charging to cars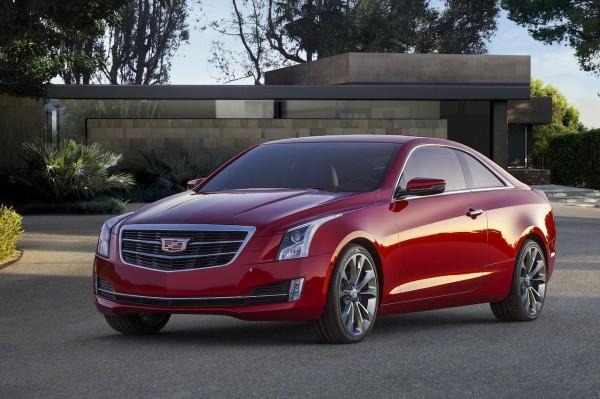 Cadillac is adding wireless phone charging to its cars and trucks, upgrading the in-dash cubby of its CUE equipped models so that it can rejuice a smartphone without demanding a wire be plugged in. The new convenience feature will show up first in the 2015 Cadillac ATS, before rolling out to other models from the brand, and though GM isn't shouting about it, there's a welcome surprise in the standards
Cadillac developed the system with Powermat's help, so obviously it supports that wireless charging technology; however, Cadillac confirmed to SlashGear, it's also compatible with the competing Qi standard. That means phones with native support for cable-free charging like Samsung's Galaxy S5, the Nexus 5, and several Nokia Lumia Windows Phones, will also be able to take advantage of it.
Had Cadillac opted just for Powermat, those devices would have had to use some sort of snap-on case or adapter. iPhone users – whose device doesn't currently support any wireless charging standard – will have to pick between the two standards for their case choice.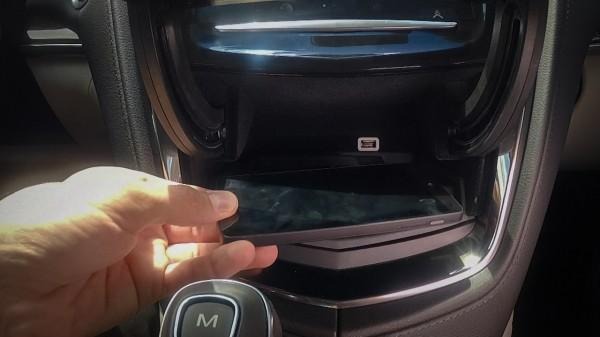 It's actually a little surprising that Cadillac thought ahead and supported both standards; after all, it wouldn't be the first time we'd seen this disconnect due to the different technologies out there. Starbucks announced back in June that it would be adding charging capabilities to some of the tables in its stores, but also opted for Duracell's Powermat system.
The situation is made more confusing when carriers like AT&T quietly switch the wireless standard supported in their devices. While the LG G3, for instance, uses Qi in most cases, the AT&T version relies on Powermat instead since the carrier is involved in Duracell's project.
The double-standard hit helps single out Cadillac's system among cars, as there are a handful of models which are also flirting with wireless charging. The new 2015 Lexus NX crossover, for instance, hides an optional Qi pad under its center armrest.
In Cadillac's case, the charging section will be hidden behind the motorized faceplate in the center console. Following the ATS this summer, the Cadillac CTS will also get the charging cubby option in the fall, and then the Escalade SUV by the end of 2014.
For more on the 2015 Cadillac ATS Coupe, check out our full run-down of the new luxury car