Boeing just invested $20 million in Virgin Galactic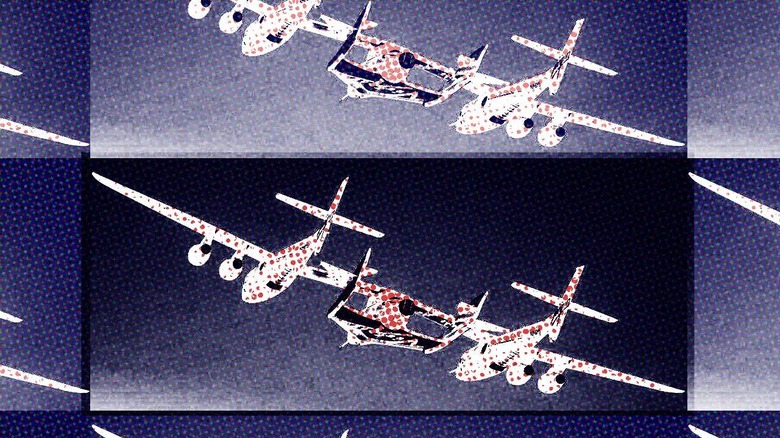 The folks at Virgin Galactic announced this morning that they'd entered into a "strategic partnership" with Boeing. This is the "latest investment by Boeing HorizonX Ventures organization" and was announced to the tune of $20 million. They've suggested that this is a partnership that'll allow them to "work together to broaden commercial space access and transform global travel technologies."
The deal here is more of a business transaction than it is a high-five for science. Boeing's intent is in acquiring shares in Virgin Galactic, first and foremost. In a press release today, Virgin Galactic suggested that "The Boeing investment will be in return for new shares in Virgin Galactic and is therefore contingent on the closing of that transaction, which is expected to close in the fourth quarter of 2019, and any such investment will be in the post-business combination company."
This comes after a July 2019 announcement that Virgin Galactic would become a publicly-listed entity. They did so with a "business combination" with the group called Social Capital Hedosophia Holdings Corp. July also played host to an event where a Virgin Orbit craft dropped a test rocket over the Mojave Desert in California.
In February of 2019, a Virgin Galactic spaceplane took its second major flight into space. This was the first time any commercial space ship included a female crew member, and the second time this particular ship – the VSS Unity – reached space. The first time was back in December of 2018, where the flight was also Virgin Galactic's first revenue-generating flight.
Over the past year, Boeing was mostly in the public eye due to the pair of Boeing 737 crashes in October of 2018 with Lion Air Flight 610, (737 MAX 8, registration PK-LQP) and in March of 2019 with Ethiopian Airlines Flight 302 (737 MAX 8, registration ET-AVJ).
Boeing responded in part to these crashes with a victim fund (read for per-person amount) of $100 million USD. More recently, Southwest cancelled all Boeing 737 flights until early November.