Virgin Galactic's spaceplane just took its first passenger to space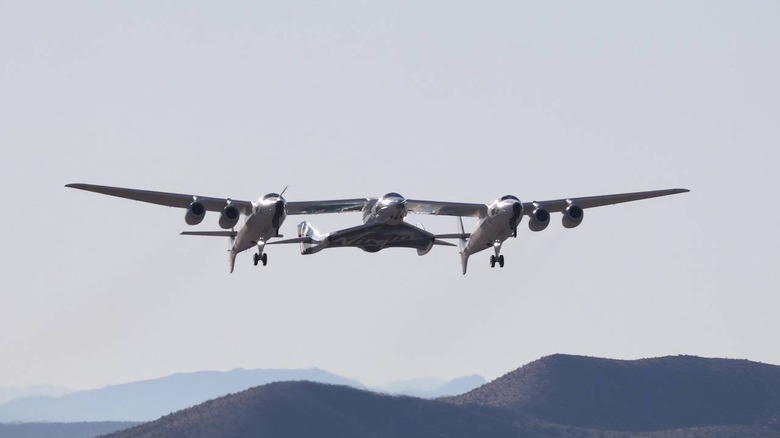 Virgin Galactic set a new personal best for space flight today, with SpaceShipTwo, the VSS Unity, successfully reaching space for the second time. It was a trifecta of achievements for Richard Branson's commercial space flight endeavor, with new records in speed, altitude, and crewing.
The company had previously reached space for the first time in December 2018, with VSS Unity setting a few records in the process. Back then, the mission was notable for being the first crewed spaceflight to take place from American soil since 2011. It was also Virgin Galactic's first revenue-generating flight, with the pilots earning Commercial Astronaut Wings.
Today's mission was no less important. VSS Unity reached space again, climbing to 295,007 feet at its highest above Mojave, California. The space craft also hit its highest speed so far, Mach 3.04. It then saw a Mach 2.7 re-entry.
That was only after several minutes in space, of course. There, Beth Moses – Virgin Galactic's Chief Astronaut Instructor – became the first woman to fly onboard a commercial space ship, and also marked the first time the company has operated with a third crew member.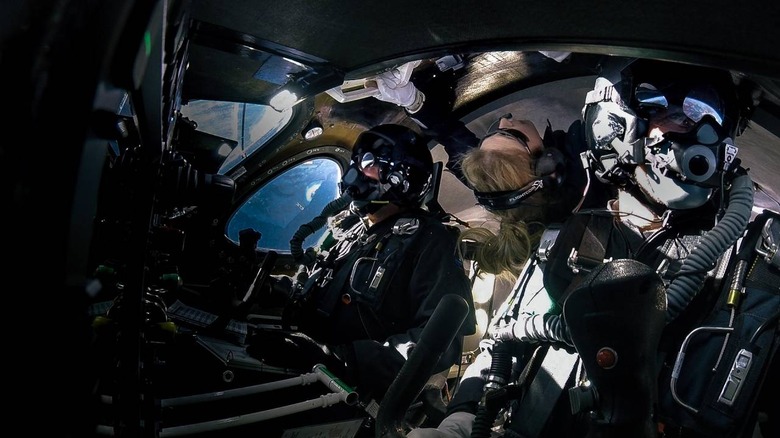 "Beth floated free to complete a number of cabin evaluation test points," Virgin Galactic said of the test. "The human validation of data previously collected via sensors, and the live testing of other physical elements of the cabin interior, are fundamental to the provision of a safe but enjoyable customer experience."
The flight was led by Chief Pilot Dave Mackay and co-pilot Michael "Sooch" Masucci.
In addition, the mission was also the first time that a crew member on a commercial space flight floated freely, weightless, in space and without restrains. That's not bad, considering this was only the fifth powered test flight for Virgin Galactic.
"Flying the same vehicle safely to space and back twice in a little over two months, while at the same time expanding the flight envelope, is testament to the unique capability we have built up within the Virgin Galactic and The Spaceship Company organizations," Richard Branson said of today's flight. "I am immensely proud of everyone involved. Having Beth fly in the cabin today, starting to ensure that our customer journey is as flawless as the spaceship itself, brings a huge sense of anticipation and excitement to all of us here who are looking forward to experiencing space for ourselves. The next few months promise to be the most thrilling yet."
Proving that a reusable space craft is feasible is a key challenge that Virgin Galactic and other companies are facing. Although today's test saw VSS Unity reach just shy of 56 miles at its apogee – a fraction of the 240 miles on average that a mission to the International Space Station would need to rise above Earth – being able to do that consistently and cost-effectively is no small challenge.