All Boeing 737 Max flights suspended in Europe, but not USA (yet)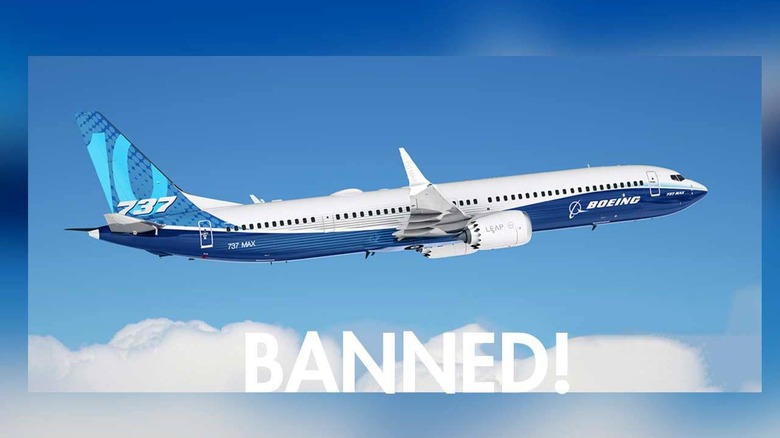 After the Ethiopian Airlines flight ET302 accident this week, the European Union Aviation Safety Agency (EASA) banned all Boeing 737 MAX operations in Europe. This goes for all commercial major and third-country operators both in and out of the European Union. This was announced as an official Airworthiness Directive, in effect as of 19:00 UTC, March 12th, 2019.
This precautionary measure suspends flights of ALL Boeing Model 737-8 MAX and 737-9 MAX airplanes, or "aeroplanes" if you're in Europe, which you are – both in and out of Europe. If you've got one of those planes, you had BETTER not be flying in or out of any European Union country right now, one way or the other.
What was Ethiopian Airlines flight ET302?
Ethiopian Airlines flight ET302 was a flight from the capital of Addis Ababa in Ethiopia to Nairobi in Kenya. This flight's captain reported difficulties once in the air, and requested a return to the flight's point of departure. The flight crashed six minutes after takeoff, killing all 149 passengers and 8 crew members instantly.
Ethiopian Airlines CEO Tewolde Gebremariam spoke with reporters such as the BBC at Bole International Airport in Addis Ababa about the flight. "At this stage, we cannot rule out anything," said Gebremariam. "We cannot also attribute the cause to anything because we will have to comply with the international regulation to wait for the investigation."
Which airlines use Boeing Model 737?
Lots of airlines use this model airplane. In the United States, airlines that've taken delivery of the Boeing Model 737 MAX are as follows, per the official Boeing website.
• United Airlines
• American Airlines
• Southwest AirlinesA
• Aviation Capital Group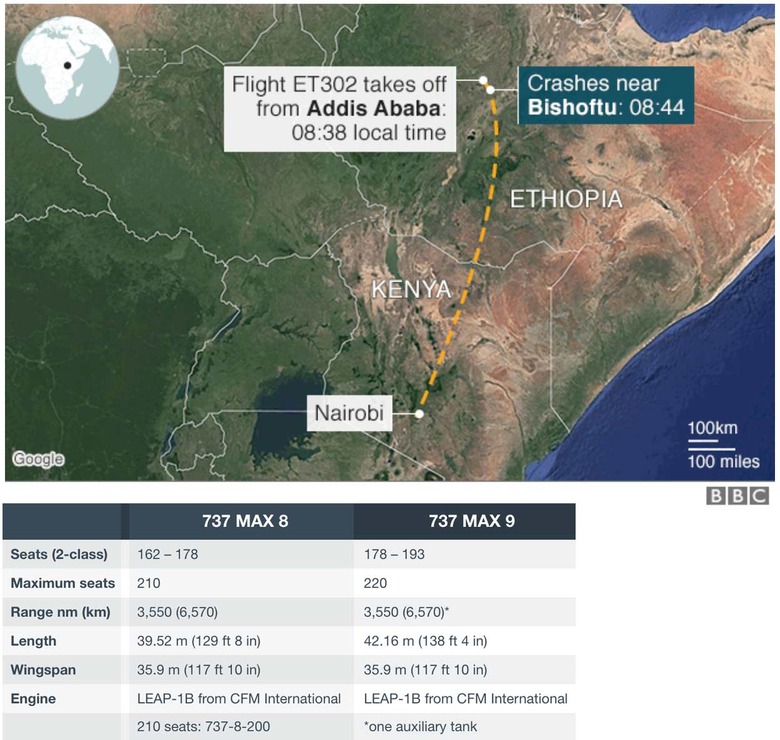 Bannings Worldwide
The United States has currently had no ban issued on any Boeing model airplane. In fact, the US Federal Aviation Administration (FAA) declared the 737 Max 8 airworthy. BUT, Southwest Airlines is telling customers that are booked on certain model Boeing planes that they're able to re-book for free, if they do so wish.
The countries which have banned the Boeing Model 737 are as follows:
• UK (Civil Aviation Authority)
• France
• Germany
• China
• Ethiopia
• Singapore
• Ireland
• Australia
• Indonesia
• Malaysia
So maybe check in with your flight and see what's up – and check and see if you can re-book. Do everything at your own risk, and do your best to remain safe!