B&N NOOK Simple Touch With Glowlight Replacement Rumored Amid Cuts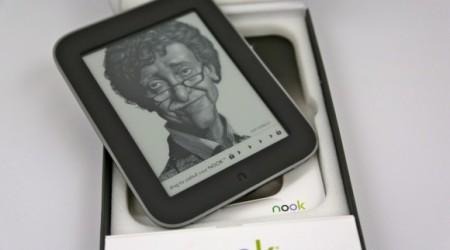 Barnes & Noble has slashed the price of its NOOK Simple Touch with GlowLight ereader, trimming the illuminated e-paper slate to under $100, and prompting speculation that a successor might be close at hand. The NOOK Simple Touch with GlowLight is now $99 through B&N's official store, down from the $119 the company had been charging for almost a year.
Back in September 2012, B&N reduced the GlowLight model from $139 as Amazon launched its own illuminated Kindle. Both models use a front-light system which mimics ambient lighting for the E Ink display, rather than backlighting them as per LCD screens on the NOOK HD and Kindle Fire.
It's not Barnes & Noble's first price drop of the year. The company began what it referred to as a "promotional discount" on the NOOK Simple Touch around Mother's Day in the US, and then followed that with significant cuts on the NOOK HD and HD+ Android tablets.
In fact, the company later admitted, the commercial market for the HD and HD+ was so shaky that B&N no longer planned to take on development of the slates itself. Instead, it intended to license out the branding to third-party OEMs, who might have better results challenging the iPad and Kindle Fire.
At the time, B&N said that despite distancing itself somewhat from LCD-based models, it still planned to produce the e-paper versions in-house. That could suggest that a new GlowLight model is close at hand, especially given the first-gen model dates back to April 2012.
In the meantime, Amazon is still offering the Kindle Paperwhite – its illuminated equivalent – for $119, though given the two firms' history of sparring over pricing, we wouldn't be surprised to see it trim its own numbers accordingly.
Last month, Barnes & Noble replaced CEO William Lynch with Michael P. Huseby, who also took on the lead role in the NOOK division.
VIA GigaOm