Barnes & Noble slashes Nook HD and HD+ pricing for mom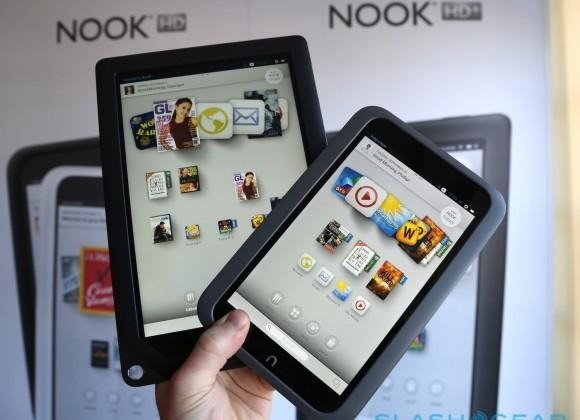 Barnes & Noble has announced that it is cutting prices and some of its Nook digital readers in the United States just in time for Mother's Day. If your mom likes to read, you can get her a Nook HD or HD+ tablet at some of the best prices ever offered for one week only. The Nook HD tablet will be available for $149 and the HD+ will be available for $179.
Those tablets offer 8 GB of storage at the $149 price tag for the normal HD and 16 GB for $179 for the HD+. A 16 GB version of the Nook HD is also available for $179 and 32 GB version of the HD+ will be offered for $209. The special prices will be available directly from Barnes & Noble and other leading retailers who sell the company's products.
These price cuts come right after Barnes & Noble announced last Friday that it was offering full access to the Google Play store via both of these tablets. That means mom will be able to read all the books she likes, and will be able to download apps, stream video, and more all from the tablet.
Something else we're wondering about the special deals, which came right on the heels of Barnes & Noble slashing prices on some of its Nook devices in the UK, is if Barnes & Noble might be dumping stock. We can't help but wonder if maybe new versions of these devices are coming soon. That's definitely scuttlebutt at this point and it's worth noting that Barnes & Noble has been having a difficult time competing on the market.
[via Nook.com]