BMW i3's cure for range anxiety is a gas-guzzler on demand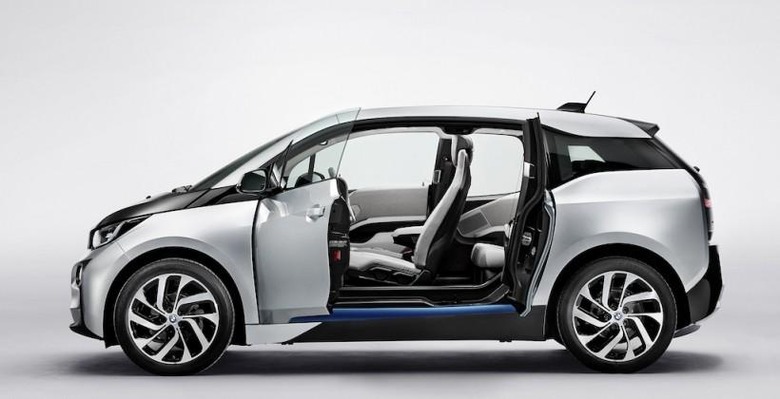 BMW isn't counting on brand cachet and outlandish styling to sell the new i3 EV, with the "range-extender" gas generator option getting an even more fossil-fuel-reliant companion in the shape of access to a loaner X5 SUV. The backup option, which BMW will market as an "add-on mobility" feature Bloomberg reports, will effectively offer i3 converts access to the more traditionally powered X5 for a number of weeks each year.
The package – which will be an optional extra on top of the $41,350 starting price of the i3 – is yet to be finalized, with BMW still to decide on how much it will cost drivers as well as how many days with the X5 they'll get. Still, it's being positioned as a way to drive an eco-friendly vehicle the majority of the time while still having the reassurance of a regular one for family holidays and the like.
The base model i3 offers between 80-100 miles of electric-powered driving in typical conditions, BMW has said, recharging through either regular household outlets or via dedicated high-voltage power points. However, as a cost option, BMW will outfit your i3 with a "range-extender": in effect a compact gas engine that is used as a generator to recharge the car's Li-Ion battery array.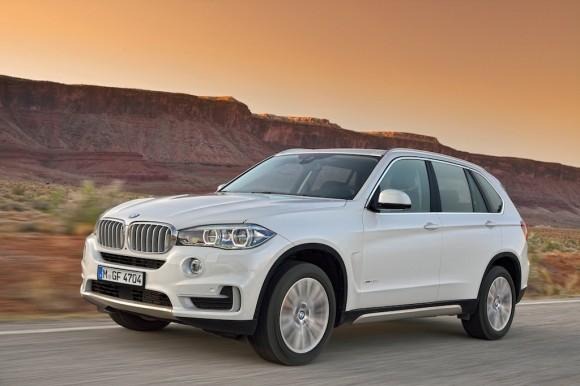 It's an approach we've seen other companies take to prolong range, albeit with a little remaining reliance on traditional fuels. Cadillac's upcoming ELR, for instance, offers a similar system as standard, with a gas engine working to keep the batteries topped up rather than directly driving the wheels.
BMW claims that with the range-extender option, the i3 will drive more than 180 miles.
Even those who don't opt for the range-extender or the X5 will still have ways to prolong their use of the i3, however. An ECO PRO mode trims the top speed from its already-limited 93mph to around 75mph, in addition to curtailing acceleration in the name of economy.
Meanwhile, a more draconian ECO PRO+ mode can further reduce the power demands, by turning off supplies to non-driving-essential features like the radio. BMW estimates a 30-percent boost in range with ECO PRO+ active.
As for the BMW X5, the company took the wraps off the 2014 model back in May. While it may have little of the eco-conscious features the i3 offers, the refreshed SUV isn't lacking in technology or power, with a 3.0-liter, triple-turbocharged gas engine pushing out 381HP and 546lb-ft of torque in the M variant.