BlackBerry bins "Global Creative Director" Alicia Keys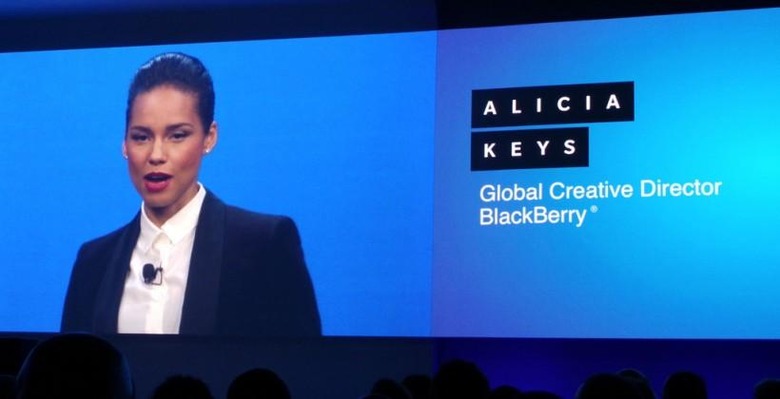 BlackBerry is splitting with "Global Creative Director" Alicia Keys, with news of the break-up just short of a year after the singer was hired to promote BlackBerry 10. The celebrity figurehead will be decapitated as of January 30th, CBC reports, with no reason given as yet for the Canadian company's decision. Still, with BlackBerry shifting its focus to enterprise and software, it's possible that whatever Keys' consumer market appeal might be is no longer perceived as valuable enough to keep paying her.
Keys' involvement was announced back in January 2013, alongside the launch of BlackBerry 10 itself. At the time, it drew no small amount of criticism – as celebrity involvement in tech products so often does – with arguments that the struggling firm should be saving its money and focusing on products rather than hype.
However, BlackBerry insisted – and continues to insist – that Keys actually brought more than her brand to the deal. The singer was involved in a scholarship program to encourage young women to get involved in tech, BlackBerry points out, as well as using the Z10 and other BlackBerry handsets to record video content during her 2013 tour.
Nonetheless it's not always been smooth sailing. Keys fell into the same trap that many celebrity figureheads succumb to: posting to Twitter from a device that isn't the one you're getting paid to use. As with most cases, Keys' blunder involved using an iPhone instead, though she blamed the goof on a hacker.
In the meantime, BlackBerry has replaced its CEO and shifted its focus, leaving at least some handset design and production to Foxconn as it focuses instead on software and services. New chief exec John Chen has taken a spiky approach to the role, accusing rivals of spreading falsehoods and trying to mislead about BlackBerry's position in the industry.
Keys is yet to comment on the separation.