BlackBerry sees huge Q3 losses: BB10 tanks, Foxconn deal inked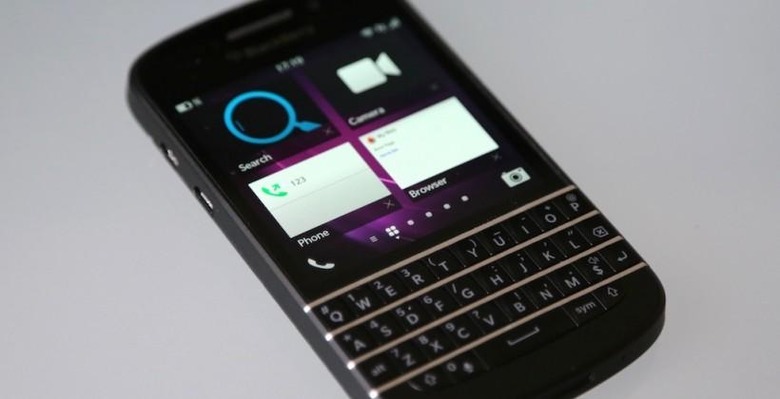 BlackBerry has announced $4.4bn in losses in its most recent financial quarter, looking to a new device manufacturing deal with Foxconn to try to staunch the gush of cash from the beleaguered Canadian firm. BlackBerry shipped just 1.9m smartphones in the three month period ending November 30th, 2013, of which the majority were cheaper BlackBerry 7 handsets rather than the BlackBerry 10 phones the company has pegged its future on. Meanwhile, BlackBerry is also axing its BlackBerry Live conference, the company has admitted.
Exactly what the shipping split between BlackBerry 7 and BlackBerry 10 phones was in the quarter hasn't been disclosed, though the company also says it lost $2.6bn on unsold BB10 handsets. Approximately 4.3m phones were sold at retail, of which 1.1m ran BlackBerry 10; almost three times as many ran the old OS which BlackBerry is trying to shift away from.
BlackBerry's challenge now is to push ahead with restructuring, and it's looking in part to Foxconn to help it achieve that. Operations will be split into four divisions – Enterprise Services, Messaging, QNX Embedded business, and the Devices business – following earlier attempts to separate out elements like BBM as standalone concerns rather than being primarily associated with the BlackBerry brand.
In fact, BBM is one of the few successes in the company's quarter. Over 40m iOS and Android users registered in the past 60 days, BlackBerry says, and its attempts to get BBM preloaded on phones has seen more than twelve – including LG – Android OEMs sign up.
For devices, a five year deal with Foxconn will see the manufacturer develop and produce handsets, taking some of the weight off of BlackBerry's engineering team. The first results will be a consumer smartphone for Indonesia, Mexico, and other developing markets, pegged for release in early 2014. Foxconn will also be responsible for managing the inventory of the devices, taking some of the risk off of BlackBerry's shoulders.
As for BlackBerry Live, there'll be no 2014 conference and things aren't looking too hopeful for years after that. Instead, BlackBerry will hold "smaller, targeted events" around the world over the coming year, focusing on developers, partners, or business audiences.
It's a similar strategy to what we saw Nokia announce back in 2012, when the company shuttered its big-ticket Nokia World events and instead shifted to a smaller, presumably less expensive series of more conservative events. Nokia still described its biggest event of this year as "Nokia World 2013" but it was a far cry from the single-brand expos of before.
Looking ahead, BlackBerry says it still expects to be cash-strong in Q4, but isn't putting any specific numbers on revenue estimates. Instead, the firm says it will continue to try to trim costs.