BlackBerry 10 sales "not too long after" January reveal insists COO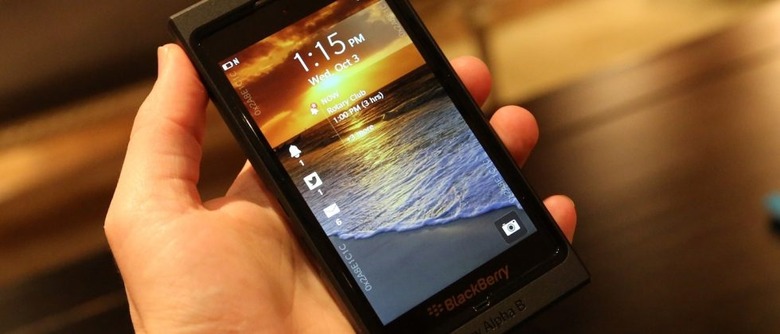 The first two BlackBerry 10 smartphones will go on sale "not too long after" they're officially revealed on January 30, RIM's COO has insisted, countering speculation that retail launches could drag significantly. The new devices will be 100-percent ready by the time of the unveil, Chief Operating Officer Kristian Tear told Reuters, in contrast to the BlackBerry PlayBook launch which saw the tablet publicly revealed months ahead of software finalization.
RIM has declined to give a specific date when sales will begin, a hedge which Tear says is because of the complex carrier approvals process. "We have to agree with carriers as well on what they want to announce when, so it's not absolutely to our own discretion" Tear explained, a process the Canadian company said began on October 31.
"We're working hard right now to make sure all the bits and pieces and all the details are in place for the date, when the devices will be available for consumers and enterprises" Tear said, with a considerable number of networks considering the devices. "We submitted to 50 carriers to begin with, and obviously that number is increasing as we move forward."
RIM had aimed to get the first BlackBerry 10 phones on the market before 2012 was through, but the company took the decision to postpone the release so as to make sure the platform was entirely ready. That – although arguably sensible given the PlayBook debacle – prompted hand-wringing among analysts, who suggested the smartphones may not in fact reach stores until the end of March next year.
Tear seems confident, however, that retail availability will be a matter of days or weeks, not months. "Our ambition is to make this a global launch," he said, "everything will not happen at the same time, but it will be a global launch."
Figures released earlier today suggested RIM's market share in the global smartphone arena dropped to 2.1-percent in Q3 2012, down 0.8-percent year on year.