BlackBerry 10 launch inked in for January 30, 2013 with two new phones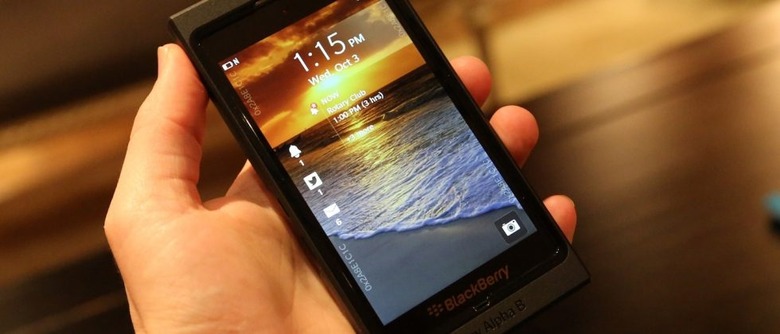 BlackBerry 10 will officially launch on January 30, 2013, RIM has confirmed, with the Canadian company promising to demonstrate its first two handsets at the event. The release dates for the two smartphones will also be confirmed at the same time, RIM says, though otherwise details – including where, exactly, the event will take place – are scant. All the BlackBerry company will comment is that there will be a simultaneous event "in multiple countries around the world."
A more than two month lead time on an event is unusual, but RIM is in an unusual situation. The company has faced ongoing criticism and skepticism around BlackBerry 10, and in recent weeks analysts had suggested that the new platform wouldn't launch until March 2013.
"In building BlackBerry 10, we set out to create a truly unique mobile computing experience that constantly adapts to your needs. Our team has been working tirelessly to bring our customers innovative features combined with a best in class browser, a rich application ecosystem, and cutting-edge multimedia capabilities. All of this will be integrated into a user experience – the BlackBerry Flow – that is unlike any smartphone on the market today. Thanks to our strong partnerships with global carriers and a growing ecosystem of developers, we believe our customers will have the best experience possible with BlackBerry 10. We are looking forward to getting BlackBerry 10 in the hands of our customers around the world" Thorsten Heins, CEO, RIM
This early announcement of the launch date is therefore likely to be a pre-emptive attempt by RIM to control the message around its new OS. Of course, just because the launch takes place on January 30, that doesn't mean actual handset sales won't follow on a couple of months later.
RIM has been shoring up its potential with BlackBerry 10, confirming last week that the platform had already been granted government-spec security clearance. At the end of October, RIM announced that carriers had begun testing the OS.
The two initial devices are expected to be an all-touch and a QWERTY phone, playing to RIM's traditional typing audience as well as those who prefer a more flexible interface. The BlackBerry L-Series was caught on camera back in October, while its keyboard counterpart has also been seen in the wild.